CVGM.net - Chiptune, Retro & Video Game Music

Song Source - Official Original Soundtrack (OST)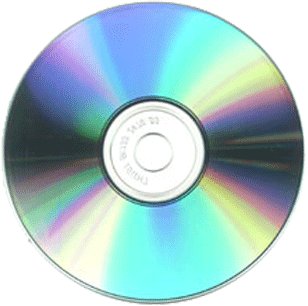 The song originated from an original soundtrack that is the official release of the OST and no fanmade compilations (CD, electronic or other).
Soundtracks usually differ from regular game tracks in that they have been altered for better CD quality.
Please state in what way the music differs from the game version in the info field of the upload page.
Songs
Song Title
Artist
Song Length
Status
Avg. Vote
Queue
Last Played
007: Blood Stone - Athens Harbour Chase
Richard Jacques
2:54
Active
4.7

2022-05-04

007: Blood Stone - Bazar Chase
Richard Jacques
2:13
Active

2021-12-23

007: Blood Stone - Bond Confronts Rak
Richard Jacques
2:43
Active
5.0

2021-06-28

007: Blood Stone - By Any Means Necessary
Richard Jacques
2:13
Active

2020-12-17

007: Blood Stone - Casino Safe Crack
Richard Jacques
2:49
Active
5.0

2020-10-14

007: Blood Stone - Contact in Bangkok
Richard Jacques
5:39
Active
3.0

2020-12-16

007: Blood Stone - Escaping the Refinery
Richard Jacques
1:55
Active
4.0

2020-12-18

007: Blood Stone - Evading the Mercenaries Camp
Richard Jacques
2:15
Active

2021-08-04

007: Blood Stone - Firefight at the Dam
Richard Jacques
2:49
Active
4.0

2021-12-18

007: Blood Stone - Fireworks at the Acropolis
Richard Jacques
3:51
Active
3.0

2020-12-23

007: Blood Stone - Istanbul Arena Showdown
Richard Jacques
1:23
Active
5.0

2022-01-04

007: Blood Stone - M Puts Her Trust in Bond
Richard Jacques
5:11
Active
4.0

2022-01-31

007: Blood Stone - No More Bets
Richard Jacques
3:21
Active
4.0

2021-09-28

007: Blood Stone - Pomerov's Lair
Richard Jacques
2:44
Active
3.5

2020-10-06

007: Blood Stone - Rogue Agent
Richard Jacques
2:21
Active

2020-12-20

007: Blood Stone - Siberian Pursuit
Richard Jacques
3:13
Active

2022-02-18

007: Blood Stone - The Demise of Nicole Hunter
Richard Jacques
4:16
Active

2020-12-17

007: Blood Stone - The Package
Richard Jacques
3:06
Active
5.0

2022-02-15

007: Blood Stone - The Torture of Malcolm Tedworth
Richard Jacques
2:23
Active
3.0

2021-01-22

007: Blood Stone - Truck Chase / Track Down
Richard Jacques
5:26
Active
4.0

2020-11-08

007: Blood Stone - Turkish Delight
Richard Jacques
4:33
Active
3.0

2021-10-07

007: Blood Stone - Twisting the Knife
Richard Jacques
1:30
Active
5.0

2020-11-23

007: Blood Stone - Unexpected Landing
Richard Jacques
1:25
Active
3.0

2022-02-17

007: Blood Stone - Welcome to Burma Mr Bond
Richard Jacques
2:35
Active
3.0

2020-12-13

007: Nightfire - Enemies Vanquished
Jeff Tymoschuk
3:48
Active
5.0

2021-05-21

007: Nightfire - Escape from Drake's Castle
Jeff Tymoschuk
4:37
Active
4.0

2022-02-25

007: Nightfire - Ignore That Sinking Feeling
Jeff Tymoschuk
5:35
Active
3.5

2020-11-01

007: Nightfire - Jungle Assault
Jeff Tymoschuk
3:40
Active
4.6

2022-05-12

007: Nightfire - Mr Bond, I Presume? (Demo)
Jeff Tymoschuk
4:17
Active
4.1

2022-04-10

007: Nightfire - Paris by Helicopter
Jeff Tymoschuk
3:14
Active
4.5

2022-02-27

007: Nightfire - Rescuing Nightshade
Jeff Tymoschuk
2:30
Active
4.5

2021-06-30

007: Nightfire - The Finger of Death
Jeff Tymoschuk
1:42
Active
4.0

2021-12-17

007: Nightfire - Ultralight
Jeff Tymoschuk
3:40
Active
5.0

2021-08-09

01 - PRELUDE - DIGITAL MEMORIES
LukHash (Łukasz Polkowski)
3:47
Active
3.9

2022-05-20

3LDK - A Perfectly Clear Sky
Feel
1:35
Active
5.0

2021-12-17

3LDK - Rainy Town
Feel
1:52
Active
4.0

2022-01-21

3LDK - Something Good Might Happen
Feel
1:48
Active
5.0

2021-11-09

Ace Combat 04: Shattered Skies - Aquila
Tetsukazu Nakanishi (中西 哲一)
3:33
Active
3.0

2020-12-16

Ace Combat 04: Shattered Skies - Blockade
Keiki Kobayashi (小林啓樹)
4:51
Active
3.0

2020-12-21

Ace Combat 04: Shattered Skies - Blue Skies
Hiroshi Ookubo (大久保 博) , Stephanie Cooke
4:17
Active
2.0

2021-02-20

Ace Combat 04: Shattered Skies - Breaking Arrows
Hiroshi Ookubo (大久保 博)
4:08
Active
4.0

2021-12-23

Ace Combat 04: Shattered Skies - Breaking Arrows #2
Hiroshi Ookubo (大久保 博)
5:08
Active
2.5

2020-10-25

Ace Combat 04: Shattered Skies - Comona
Tetsukazu Nakanishi (中西 哲一)
2:42
Active
4.0

2020-11-14

Ace Combat 04: Shattered Skies - Deep Strike
Hiroshi Ookubo (大久保 博)
2:57
Active
4.0

2021-07-21

Ace Combat 04: Shattered Skies - Echo
Tetsukazu Nakanishi (中西 哲一)
1:33
Active
5.0

2022-05-09

Ace Combat 04: Shattered Skies - Emancipation
Tetsukazu Nakanishi (中西 哲一)
4:42
Active
3.0

2022-04-30

Ace Combat 04: Shattered Skies - Enemy Attack
Tetsukazu Nakanishi (中西 哲一)
1:29
Active
3.0

2020-12-20

Ace Combat 04: Shattered Skies - Escort
Tetsukazu Nakanishi (中西 哲一)
4:13
Active
5.0

2021-06-27

Ace Combat 04: Shattered Skies - Farbanti
Tetsukazu Nakanishi (中西 哲一)
3:03
Active
4.0

2021-06-06

Ace Combat 04: Shattered Skies - Gateway
Tetsukazu Nakanishi (中西 哲一)
2:00
Active
3.0

2020-10-17

Ace Combat 04: Shattered Skies - Heaven's Gate
Keiki Kobayashi (小林啓樹)
2:35
Active
3.0

2020-12-17

Ace Combat 04: Shattered Skies - Imminent Threat
Tetsukazu Nakanishi (中西 哲一)
2:56
Active
5.0

2020-12-16

Ace Combat 04: Shattered Skies - Invincible Fleet
Hiroshi Ookubo (大久保 博)
5:05
Active
3.0

2021-01-28

Ace Combat 04: Shattered Skies - ISAF
Keiki Kobayashi (小林啓樹)
1:02
Active
2.0

2022-02-02

Ace Combat 04: Shattered Skies - Lifeline
Hiroshi Ookubo (大久保 博)
5:33
Active
5.0

2021-12-18

Ace Combat 04: Shattered Skies - Megafloat
Tetsukazu Nakanishi (中西 哲一)
2:15
Active
5.0

2020-12-12

Ace Combat 04: Shattered Skies - Megalith: Agnus Dei
Keiki Kobayashi (小林啓樹)
7:08
Active
4.0

2022-04-15

Ace Combat 04: Shattered Skies - Mobius
Tetsukazu Nakanishi (中西 哲一)
1:10
Active
3.0

2020-10-22

Ace Combat 04: Shattered Skies - North Point
Tetsukazu Nakanishi (中西 哲一)
3:18
Active

2021-06-07

Ace Combat 04: Shattered Skies - Operation
Tetsukazu Nakanishi (中西 哲一)
2:06
Active

2021-05-01

Ace Combat 04: Shattered Skies - Operation Bunker Shot
Keiki Kobayashi (小林啓樹)
4:20
Active
5.0

2022-01-31

Ace Combat 04: Shattered Skies - Prelude
Katsurou Tajima (田島 勝朗)
2:24
Active
5.0

2021-01-05

Ace Combat 04: Shattered Skies - Prevail
Tetsukazu Nakanishi (中西 哲一)
2:02
Active
5.0

2021-10-10

Ace Combat 04: Shattered Skies - Requiem
Tetsukazu Nakanishi (中西 哲一)
0:41
Active

2022-05-22

Ace Combat 04: Shattered Skies - Rex Tremendae
Keiki Kobayashi (小林啓樹)
0:30
Active

2022-02-21

Ace Combat 04: Shattered Skies - Sadly
Katsurou Tajima (田島 勝朗)
1:21
Active
3.0

2021-11-27

Ace Combat 04: Shattered Skies - Safe Return
Tetsukazu Nakanishi (中西 哲一)
6:49
Active
3.5

2021-08-25

Ace Combat 04: Shattered Skies - Scramble
Tetsukazu Nakanishi (中西 哲一)
2:04
Active
3.7

2022-03-15

Ace Combat 04: Shattered Skies - Second Strike
Tetsukazu Nakanishi (中西 哲一)
1:45
Active
3.0

2021-10-05

Ace Combat 04: Shattered Skies - Session
Katsurou Tajima (田島 勝朗)
0:55
Active
5.0

2022-05-15

Ace Combat 04: Shattered Skies - Shattered Skies
Tetsukazu Nakanishi (中西 哲一)
0:52
Active
4.0

2021-05-25

Ace Combat 04: Shattered Skies - Sitting Duck
Tetsukazu Nakanishi (中西 哲一)
3:17
Active
4.0

2022-01-08

Ace Combat 04: Shattered Skies - Stardust
Tetsukazu Nakanishi (中西 哲一)
1:52
Active

2021-07-22

Ace Combat 04: Shattered Skies - Stonehenge
Tetsukazu Nakanishi (中西 哲一)
3:10
Active
5.0

2020-12-15

Ace Combat 04: Shattered Skies - Stonehenge's Attack
Tetsukazu Nakanishi (中西 哲一)
2:32
Active

2022-02-14

Ace Combat 04: Shattered Skies - Tango Line
Tetsukazu Nakanishi (中西 哲一)
2:05
Active
4.7

2022-05-25

Ace Combat 04: Shattered Skies - The Bird Spread Its Wings
Katsurou Tajima (田島 勝朗)
2:19
Active
4.0

2020-11-22

Ace Combat 04: Shattered Skies - The Hangar
Tetsukazu Nakanishi (中西 哲一)
1:36
Active
3.0

2020-12-14

Ace Combat 04: Shattered Skies - The Northern Eye
Tetsukazu Nakanishi (中西 哲一)
3:13
Active
4.0

2022-05-06

Ace Combat 04: Shattered Skies - Una Limosnita por Amor de Dios
Katsurou Tajima (田島 勝朗)
1:13
Active
5.0

2020-10-23

Ace Combat 04: Shattered Skies - USEA National Anthem: Hymn of Liberty
Keiki Kobayashi (小林啓樹) , Tetsukazu Nakanishi (中西 哲一)
0:22
Active

2022-02-11

Ace Combat 04: Shattered Skies - Victory
Tetsukazu Nakanishi (中西 哲一)
0:47
Active
4.0

2022-05-01

Ace Combat 04: Shattered Skies - Whiskey Corridor
Tetsukazu Nakanishi (中西 哲一)
5:07
Active
5.0

2020-01-24

Ace Combat 04: Shattered Skies - Zigzag
Katsurou Tajima (田島 勝朗)
0:37
Active
1.0

2022-01-10

Ace Combat 2 (Original Sound Invitation) - A.C. Revolution
Tetsukazu Nakanishi (中西 哲一)
5:35
Active
4.0

2022-05-02

Ace Combat 2 (Original Sound Invitation) - Invitation to Ace Combat 2
Hiroshi Ookubo (大久保 博) , Tetsukazu Nakanishi (中西 哲一)
5:27
Active
2.0

2021-11-06

Ace Combat 2 (Original Sound Invitation) - Night Butterfly
Nobuhide Isayama (諌山 亘秀)
5:37
Active
4.5

2022-05-06

Ace Combat 3: Electrosphere - Alert
Tetsukazu Nakanishi (中西 哲一)
2:54
Active

2021-12-14

Ace Combat 3: Electrosphere - Analogue
Tetsukazu Nakanishi (中西 哲一)
3:21
Active

2020-12-11

Ace Combat 3: Electrosphere - Armory
Tetsukazu Nakanishi (中西 哲一)
1:06
Active
4.0

2021-10-18

Ace Combat 3: Electrosphere - Black Lotus
Kanako Kakino (柿埜 嘉奈子)
2:55
Active
5.0

2022-04-15

Ace Combat 3: Electrosphere - Camber
Tetsukazu Nakanishi (中西 哲一)
2:14
Active
4.0

2020-10-23

Ace Combat 3: Electrosphere - Child's Play
Tetsukazu Nakanishi (中西 哲一)
2:51
Active

2022-02-14

Ace Combat 3: Electrosphere - Code of Honor
Hiroshi Ookubo (大久保 博)
2:50
Active
3.7

2022-01-16

Ace Combat 3: Electrosphere - Defiled
Tetsukazu Nakanishi (中西 哲一)
2:22
Active
4.0

2020-12-16

Ace Combat 3: Electrosphere - Electrosphere
Tetsukazu Nakanishi (中西 哲一)
0:41
Active

2021-03-20

Ace Combat 3: Electrosphere - Engage
Tetsukazu Nakanishi (中西 哲一)
1:41
Active
3.3

2022-05-14

Ace Combat 3: Electrosphere - Eye of the Storm
Tetsukazu Nakanishi (中西 哲一)
3:19
Active
4.0

2021-05-18

Ace Combat 3: Electrosphere - Floe
Kanako Kakino (柿埜 嘉奈子)
2:56
Active

2021-10-05

Ace Combat 3: Electrosphere - Freefall
Koji Nakagawa (中川 浩二)
3:01
Active
3.0

2022-04-15

Ace Combat 3: Electrosphere - Frozen Soul
Tetsukazu Nakanishi (中西 哲一)
3:02
Active
4.0

2022-05-24

Ace Combat 3: Electrosphere - Linkage
Tetsukazu Nakanishi (中西 哲一)
1:57
Active
4.5

2020-03-17

Ace Combat 3: Electrosphere - Liquid Air
Gou Shiina (椎名 豪)
2:26
Active
4.3

2022-02-10

Ace Combat 3: Electrosphere - Miles Above
Koji Nakagawa (中川 浩二)
3:31
Active
5.0

2022-01-18

Ace Combat 3: Electrosphere - Mind Blow
Tetsukazu Nakanishi (中西 哲一)
2:20
Active
4.0

2019-09-08

Ace Combat 3: Electrosphere - Montage
Tetsukazu Nakanishi (中西 哲一)
3:01
Active
4.0

2020-06-13

Ace Combat 3: Electrosphere - Physical Layer
Tetsukazu Nakanishi (中西 哲一)
2:41
Active
4.0

2021-06-26

Ace Combat 3: Electrosphere - Quartz
Gou Shiina (椎名 豪)
2:56
Active
3.8

2022-04-27

Ace Combat 3: Electrosphere - Replay
Tetsukazu Nakanishi (中西 哲一)
0:46
Active
4.0

2021-08-17

Ace Combat 3: Electrosphere - Revelation
Gou Shiina (椎名 豪)
3:01
Active
3.0

2021-11-13

Ace Combat 3: Electrosphere - Rotation
Tetsukazu Nakanishi (中西 哲一)
3:11
Active
2.5

2022-03-03

Ace Combat 3: Electrosphere - Shattered Stones
Kanako Kakino (柿埜 嘉奈子)
2:26
Active
4.3

2022-04-26

Ace Combat 3: Electrosphere - Shorelines
Koji Nakagawa (中川 浩二)
3:19
Active

2021-03-10

Ace Combat 3: Electrosphere - Somnus
Tetsukazu Nakanishi (中西 哲一)
1:26
Active

2021-06-11

Ace Combat 3: Electrosphere - Superstition
Tetsukazu Nakanishi (中西 哲一)
1:40
Active

2021-06-28

Ace Combat 3: Electrosphere - The Crew
Tetsukazu Nakanishi (中西 哲一)
4:17
Active
4.6

2022-05-23

Ace Combat 3: Electrosphere - The Execution
Tetsukazu Nakanishi (中西 哲一)
2:49
Active
4.0

2021-05-26

Ace Combat 3: Electrosphere - The Maneuver
Tetsukazu Nakanishi (中西 哲一)
3:01
Active
3.0

2021-12-01

Ace Combat 3: Electrosphere - The Protocol
Hiroshi Ookubo (大久保 博)
2:50
Active
3.0

2022-04-01

Ace Combat 3: Electrosphere - Transparent Blue
Tetsukazu Nakanishi (中西 哲一)
2:48
Active
4.0

2021-05-07

Ace Combat 3: Electrosphere - Turbulence
Koji Nakagawa (中川 浩二)
2:10
Active
3.0

2020-11-19

Ace Combat 3: Electrosphere - Void
Tetsukazu Nakanishi (中西 哲一)
3:20
Active
3.5

2022-04-06

Ace Combat 5: The Unsung War - 15 Years Ago
Keiki Kobayashi (小林啓樹)
2:05
Active
4.5

2021-08-12

Ace Combat 5: The Unsung War - 8492
Junichi Nakatsuru
3:18
Active
5.0

2020-02-12

Ace Combat 5: The Unsung War - A Blue Dove for the Princess (Nagase's Theme)
Keiki Kobayashi (小林啓樹)
0:46
Active
3.0

2020-10-25

Ace Combat 5: The Unsung War - Ancient Walls
Tetsukazu Nakanishi (中西 哲一)
4:16
Active
4.0

2020-12-14

Ace Combat 5: The Unsung War - Arcade Briefing
Tetsukazu Nakanishi (中西 哲一)
1:12
Active
3.7

2022-03-26

Ace Combat 5: The Unsung War - Arcade Broken Skies
Hiroshi Ookubo (大久保 博) , Takanori Gotou (後藤 貴徳)
3:39
Active
4.0

2022-04-09

Ace Combat 5: The Unsung War - Arcade Catch the Lightning
Hiroshi Ookubo (大久保 博) , Takanori Gotou (後藤 貴徳)
3:55
Active

2021-11-01

Ace Combat 5: The Unsung War - Arcade Clear
Keiki Kobayashi (小林啓樹) , Takanori Gotou (後藤 貴徳)
0:07
Active
3.0

2022-02-26

Ace Combat 5: The Unsung War - Arcade Consequence
Hiroshi Ookubo (大久保 博)
0:47
Active

2020-12-10

Ace Combat 5: The Unsung War - Arcade Do or Die
Hiroshi Ookubo (大久保 博) , Takanori Gotou (後藤 貴徳)
3:24
Active
3.0

2020-10-17

Ace Combat 5: The Unsung War - Arcade Elemental Particle 2
Hiroshi Ookubo (大久保 博) , Takanori Gotou (後藤 貴徳)
2:57
Active

2022-02-27

Ace Combat 5: The Unsung War - Arcade Game Over
Takanori Gotou (後藤 貴徳) , Tetsukazu Nakanishi (中西 哲一)
0:15
Active
5.0

2022-05-20

Ace Combat 5: The Unsung War - Arcade Knock You Down
Hiroshi Ookubo (大久保 博) , Takanori Gotou (後藤 貴徳)
3:31
Active
4.0

2021-01-19

Ace Combat 5: The Unsung War - Arcade Menu
Tetsukazu Nakanishi (中西 哲一)
1:11
Active
1.0

2022-04-04

Ace Combat 5: The Unsung War - Arcade Riding High
Hiroshi Ookubo (大久保 博) , Takanori Gotou (後藤 貴徳)
2:40
Active
3.8

2022-03-31

Ace Combat 5: The Unsung War - Arcade Ripping Air
Hiroshi Ookubo (大久保 博) , Takanori Gotou (後藤 貴徳)
2:22
Active
4.0

2021-03-14

Ace Combat 5: The Unsung War - Arcade Stage Select
Takanori Gotou (後藤 貴徳) , Tetsukazu Nakanishi (中西 哲一)
0:58
Active
4.0

2021-12-13

Ace Combat 5: The Unsung War - Arcade Title
Tetsukazu Nakanishi (中西 哲一)
0:20
Active
4.0

2021-04-08

Ace Combat 5: The Unsung War - Arcade Victory Road
Keiki Kobayashi (小林啓樹) , Takanori Gotou (後藤 貴徳)
1:19
Active

2022-05-02

Ace Combat 5: The Unsung War - Ballistic Missile
Tetsukazu Nakanishi (中西 哲一)
2:52
Active
4.0

2022-05-13

Ace Combat 5: The Unsung War - Battleships Uprising
Keiki Kobayashi (小林啓樹)
2:10
Active
3.5

2021-11-10

Ace Combat 5: The Unsung War - Blind Corridor
Keiki Kobayashi (小林啓樹)
3:22
Active
3.0

2020-12-18

Ace Combat 5: The Unsung War - Blind Spot
Junichi Nakatsuru , Takanori Gotou (後藤 貴徳)
3:45
Active
4.0

2021-10-23

Ace Combat 5: The Unsung War - Blue Skies (Remix)
Junichi Nakatsuru , Stephanie Cooke , Takanori Gotou (後藤 貴徳)
4:54
Active
3.8

2022-05-12

Ace Combat 5: The Unsung War - Briefing 1
Keiki Kobayashi (小林啓樹)
2:19
Active
3.0

2021-11-18

Ace Combat 5: The Unsung War - Briefing 2
Keiki Kobayashi (小林啓樹)
2:22
Active
4.0

2022-01-20

Ace Combat 5: The Unsung War - Chain Reaction
Junichi Nakatsuru
3:55
Active
5.0

2021-10-09

Ace Combat 5: The Unsung War - Closure
Tetsukazu Nakanishi (中西 哲一)
5:33
Active
3.5

2021-09-27

Ace Combat 5: The Unsung War - Dead Ahead
Keiki Kobayashi (小林啓樹)
4:18
Active
4.0

2022-03-25

Ace Combat 5: The Unsung War - Demons of Razgriz
Tetsukazu Nakanishi (中西 哲一)
2:03
Active
3.5

2021-01-28

Ace Combat 5: The Unsung War - Desert Arrow
Tetsukazu Nakanishi (中西 哲一)
3:59
Active
3.0

2022-02-17

Ace Combat 5: The Unsung War - Desert Lightning
Takanori Gotou (後藤 貴徳) , Tetsukazu Nakanishi (中西 哲一)
4:17
Active

2021-11-02

Ace Combat 5: The Unsung War - Failed Game Over
Tetsukazu Nakanishi (中西 哲一)
0:17
Active
2.0

2021-12-31

Ace Combat 5: The Unsung War - Final Launch
Keiki Kobayashi (小林啓樹)
2:09
Active
4.0

2020-11-22

Ace Combat 5: The Unsung War - Final Option
Keiki Kobayashi (小林啓樹)
1:44
Active

2020-12-19

Ace Combat 5: The Unsung War - First Flight (Arranged Ace Combat 04 Blockade)
Keiki Kobayashi (小林啓樹)
2:48
Active
5.0

2022-04-17

Ace Combat 5: The Unsung War - Fortress
Tetsukazu Nakanishi (中西 哲一)
3:13
Active
4.0

2021-12-12

Ace Combat 5: The Unsung War - Four Horsemen
Junichi Nakatsuru , Takanori Gotou (後藤 貴徳)
4:07
Active
3.5

2022-01-15

Ace Combat 5: The Unsung War - Free Flight
Keiki Kobayashi (小林啓樹)
2:42
Active
3.5

2020-04-17

Ace Combat 5: The Unsung War - Front Line
Takanori Gotou (後藤 貴徳) , Tetsukazu Nakanishi (中西 哲一)
3:30
Active
4.0

2022-02-18

Ace Combat 5: The Unsung War - Fugitive Hope
Keiki Kobayashi (小林啓樹)
2:09
Active

2022-04-08

Ace Combat 5: The Unsung War - Game Over
Keiki Kobayashi (小林啓樹)
0:19
Active

2021-10-26

Ace Combat 5: The Unsung War - Ghosts of Razgriz
Junichi Nakatsuru , Takanori Gotou (後藤 貴徳)
4:02
Active
4.7

2022-05-02

Ace Combat 5: The Unsung War - Grabacr
Junichi Nakatsuru
4:44
Active
3.5

2021-03-09

Ace Combat 5: The Unsung War - Hangar 1
Keiki Kobayashi (小林啓樹)
2:33
Active
4.0

2021-12-22

Ace Combat 5: The Unsung War - Hangar 2
Keiki Kobayashi (小林啓樹)
2:19
Active
3.0

2021-10-18

Ace Combat 5: The Unsung War - Heartbreak One
Hiroshi Ookubo (大久保 博)
3:12
Active
4.0

2020-06-20

Ace Combat 5: The Unsung War - Hope for Freedom
Keiki Kobayashi (小林啓樹)
1:33
Active
4.0

2021-05-24

Ace Combat 5: The Unsung War - Hrimfaxi
Takanori Gotou (後藤 貴徳) , Tetsukazu Nakanishi (中西 哲一)
5:42
Active
4.0

2022-04-29

Ace Combat 5: The Unsung War - Ice Cage
Keiki Kobayashi (小林啓樹)
2:39
Active
3.5

2022-04-16

Ace Combat 5: The Unsung War - Into the Dusk
Keiki Kobayashi (小林啓樹)
3:22
Active
4.0

2020-12-18

Ace Combat 5: The Unsung War - Lit Fuse
Keiki Kobayashi (小林啓樹)
2:41
Active
4.0

2021-12-01

Ace Combat 5: The Unsung War - Mask
Junichi Nakatsuru , Takanori Gotou (後藤 貴徳)
3:36
Active
3.0

2020-09-16

Ace Combat 5: The Unsung War - Menu
Tetsukazu Nakanishi (中西 哲一)
2:11
Active
5.0

2022-05-04

Ace Combat 5: The Unsung War - Mother Goose 1
Junichi Nakatsuru
4:18
Active
4.0

2021-03-26

Ace Combat 5: The Unsung War - Naval Blockade
Keiki Kobayashi (小林啓樹)
3:06
Active
4.0

2021-04-30

Ace Combat 5: The Unsung War - New Emblem
Keiki Kobayashi (小林啓樹)
1:00
Active

2021-10-16

Ace Combat 5: The Unsung War - Open the War
Keiki Kobayashi (小林啓樹)
1:22
Active
3.0

2020-11-23

Ace Combat 5: The Unsung War - Open War (Theme of Open the War)
Keiki Kobayashi (小林啓樹)
1:37
Active

2021-04-27

Ace Combat 5: The Unsung War - Osea
Junichi Nakatsuru
1:57
Active
5.0

2021-01-30

Ace Combat 5: The Unsung War - Peace (Epilogue)
Keiki Kobayashi (小林啓樹)
2:00
Active

2022-01-31

Ace Combat 5: The Unsung War - Powder Keg
Tetsukazu Nakanishi (中西 哲一)
3:46
Active
4.0

2021-12-28

Ace Combat 5: The Unsung War - President Harling
Keiki Kobayashi (小林啓樹)
1:04
Active
4.0

2020-12-19

Ace Combat 5: The Unsung War - Razgriz
Katsurou Tajima (田島 勝朗) , The Warsaw Philharmonic Orchestra
3:32
Active
4.0

2020-12-15

Ace Combat 5: The Unsung War - Razgriz (Ace Combat 5 Main Theme)
Keiki Kobayashi (小林啓樹)
1:41
Active
4.0

2021-07-29

Ace Combat 5: The Unsung War - Rendezvous
Keiki Kobayashi (小林啓樹)
2:30
Active
4.0

2020-12-16

Ace Combat 5: The Unsung War - Reprisal
Junichi Nakatsuru , Takanori Gotou (後藤 貴徳)
5:07
Active
5.0

2020-11-01

Ace Combat 5: The Unsung War - Result
Tetsukazu Nakanishi (中西 哲一)
1:34
Active

2021-07-25

Ace Combat 5: The Unsung War - Sand Island
Keiki Kobayashi (小林啓樹)
1:00
Active
4.0

2021-05-13

Ace Combat 5: The Unsung War - Scinfaxi
Tetsukazu Nakanishi (中西 哲一)
5:10
Active
5.0

2021-04-27

Ace Combat 5: The Unsung War - Shop
Tetsukazu Nakanishi (中西 哲一)
1:43
Active
3.5

2021-12-10

Ace Combat 5: The Unsung War - Shorebirds
Keiki Kobayashi (小林啓樹)
1:38
Active
4.0

2021-11-28

Ace Combat 5: The Unsung War - Solg
Keiki Kobayashi (小林啓樹)
0:40
Active
3.0

2021-07-23

Ace Combat 5: The Unsung War - Solitaire
Tetsukazu Nakanishi (中西 哲一)
3:14
Active
2.0

2021-12-10

Ace Combat 5: The Unsung War - Supercircus
Keiki Kobayashi (小林啓樹) , Takanori Gotou (後藤 貴徳)
4:31
Active
3.0

2021-05-24

Ace Combat 5: The Unsung War - The Following Morning
Keiki Kobayashi (小林啓樹)
1:20
Active
2.0

2021-12-29

Ace Combat 5: The Unsung War - The Journey Home
Katsurou Tajima (田島 勝朗) , The Warsaw Philharmonic Orchestra
4:32
Active

2022-01-12

Ace Combat 5: The Unsung War - The Journey Home (Ace Combat 5 Ending Theme)
Keiki Kobayashi (小林啓樹) , Melissa Williamson (Mary Elizabeth McGlynn)
4:20
Active
2.3

2022-03-12

Ace Combat 5: The Unsung War - The Journey Home (On Radio)
Elizabeth Ladizinsky , Keiki Kobayashi (小林啓樹)
3:45
Active
4.3

2022-03-15

Ace Combat 5: The Unsung War - The Unsung War
Ace Combat 5 Chorus Team , Keiki Kobayashi (小林啓樹)
7:20
Active
2.5

2021-08-24

Ace Combat 5: The Unsung War - Title
Tetsukazu Nakanishi (中西 哲一)
0:22
Active

2021-09-02

Ace Combat 5: The Unsung War - Tutorial Main
Tetsukazu Nakanishi (中西 哲一)
0:50
Active
4.0

2021-11-01

Ace Combat 5: The Unsung War - Tutorial Menu
Tetsukazu Nakanishi (中西 哲一)
1:05
Active

2022-05-15

Ace Combat 5: The Unsung War - Tutorial Result
Tetsukazu Nakanishi (中西 哲一)
1:44
Active
4.0

2020-10-25

Ace Combat 5: The Unsung War - Unsung Heroes
Keiki Kobayashi (小林啓樹)
0:39
Active
5.0

2022-05-17

Ace Combat 5: The Unsung War - Wardog
Tetsukazu Nakanishi (中西 哲一)
4:16
Active
5.0

2020-11-16

Ace Combat 5: The Unsung War - White Bird (Part I)
Hiroshi Ookubo (大久保 博)
3:49
Active
4.0

2021-12-12

Ace Combat 5: The Unsung War - White Bird (Part II)
Hiroshi Ookubo (大久保 博)
3:49
Active
4.6

2022-02-25

Ace Combat 5: The Unsung War - White Noise
Keiki Kobayashi (小林啓樹)
3:33
Active
4.0

2021-11-01

Ace Combat 5: The Unsung War - Wings of Unity
Keiki Kobayashi (小林啓樹)
2:44
Active
4.0

2022-01-19

Ace Combat 5: The Unsung War - Winter Storm
Junichi Nakatsuru
3:58
Active

2021-10-10

Ace Combat 6: Kaihou e no Senka - A Wedding in the Field of the Cage
Ryuichi Takada (高田 龍一)
1:29
Active

2022-01-15

Ace Combat 6: Kaihou e no Senka - Ace Combat 6 Main Theme
Bulgarian Symphony Orchestra , Keiki Kobayashi (小林啓樹)
3:21
Active

2021-05-05

Ace Combat 6: Kaihou e no Senka - Anea Landing
Junichi Nakatsuru
4:21
Active
5.0

2020-12-12

Ace Combat 6: Kaihou e no Senka - Armed Hometown
Ryuichi Takada (高田 龍一)
0:34
Active
3.0

2021-07-08

Ace Combat 6: Kaihou e no Senka - Bartolomeo Fortress
Junichi Nakatsuru
3:39
Active
5.0

2020-11-22

Ace Combat 6: Kaihou e no Senka - Being Left Behind
Ryuichi Takada (高田 龍一)
1:35
Active
5.0

2020-11-15

Ace Combat 6: Kaihou e no Senka - Boiling Point
Tetsukazu Nakanishi (中西 哲一)
3:00
Active

2022-03-01

Ace Combat 6: Kaihou e no Senka - Briefing 1
Tetsukazu Nakanishi (中西 哲一)
1:57
Active

2020-12-14

Ace Combat 6: Kaihou e no Senka - Briefing 2
Tetsukazu Nakanishi (中西 哲一)
2:01
Active

2020-12-15

Ace Combat 6: Kaihou e no Senka - City Lights
Hiroshi Ookubo (大久保 博)
3:45
Active
2.7

2021-12-29

Ace Combat 6: Kaihou e no Senka - Echoes of Battle
Hiroshi Ookubo (大久保 博)
4:13
Active
4.0

2020-12-12

Ace Combat 6: Kaihou e no Senka - Fires of Liberation
Keiki Kobayashi (小林啓樹)
2:26
Active
5.0

2022-03-31

Ace Combat 6: Kaihou e no Senka - Game Clear
Keiki Kobayashi (小林啓樹)
1:27
Active

2022-03-05

Ace Combat 6: Kaihou e no Senka - Gracemeria Patrol
Keiki Kobayashi (小林啓樹)
2:46
Active
4.0

2021-12-17

Ace Combat 6: Kaihou e no Senka - Hangar
Tetsukazu Nakanishi (中西 哲一)
1:39
Active
3.0

2021-01-10

Ace Combat 6: Kaihou e no Senka - Home
Ryuichi Takada (高田 龍一)
1:50
Active

2020-12-13

Ace Combat 6: Kaihou e no Senka - Invasion of Gracemeria
Keiki Kobayashi (小林啓樹)
5:13
Active
5.0

2021-04-16

Ace Combat 6: Kaihou e no Senka - Ludmila
Ryuichi Takada (高田 龍一)
2:18
Active
4.0

2021-05-01

Ace Combat 6: Kaihou e no Senka - Melissa and Ludmila
Ryuichi Takada (高田 龍一)
1:43
Active
4.0

2021-07-13

Ace Combat 6: Kaihou e no Senka - On Line
Junichi Nakatsuru
3:00
Active
4.0

2021-06-12

Ace Combat 6: Kaihou e no Senka - On the Field of Emmeria
Ryuichi Takada (高田 龍一)
2:24
Active
5.0

2020-11-19

Ace Combat 6: Kaihou e no Senka - San Loma Assault
Hiroshi Ookubo (大久保 博)
4:26
Active
3.0

2021-12-22

Ace Combat 6: Kaihou e no Senka - Selumna Peak
Tetsukazu Nakanishi (中西 哲一)
5:29
Active
4.5

2020-08-31

Ace Combat 6: Kaihou e no Senka - Siege on Silvat
Hiroshi Ookubo (大久保 博)
5:09
Active
4.0

2021-11-08

Ace Combat 6: Kaihou e no Senka - Sipli Field
Tetsukazu Nakanishi (中西 哲一)
4:42
Active
4.0

2021-11-20

Ace Combat 6: Kaihou e no Senka - Sortie 1
Tetsukazu Nakanishi (中西 哲一)
1:28
Active

2021-12-13

Ace Combat 6: Kaihou e no Senka - Sortie 3
Tetsukazu Nakanishi (中西 哲一)
1:50
Active

2020-12-15

Ace Combat 6: Kaihou e no Senka - Sortie 5
Keiki Kobayashi (小林啓樹)
1:55
Active
5.0

2021-08-21

Ace Combat 6: Kaihou e no Senka - The Dead Sea
Hiroshi Ookubo (大久保 博)
4:47
Active
4.0

2021-02-21

Ace Combat 6: Kaihou e no Senka - The Liberation of Gracemeria
Keiki Kobayashi (小林啓樹)
7:18
Active
4.5

2021-03-25

Ace Combat 6: Kaihou e no Senka - The Sun, the Sky and My Girl
Ryuichi Takada (高田 龍一)
2:17
Active
5.0

2022-05-24

Ace Combat 6: Kaihou e no Senka - The Wartime Evacuation
Keiki Kobayashi (小林啓樹)
1:57
Active
4.0

2022-03-06

Ace Combat 6: Kaihou e no Senka - Through the Heart of a Nation
Keiki Kobayashi (小林啓樹)
2:42
Active
4.0

2020-12-13

Ace Combat 6: Kaihou e no Senka - Toward Revival
Junichi Nakatsuru
2:59
Active
3.6

2022-05-18

Ace Combat 6: Kaihou e no Senka - Vitoze Aerial Defense
Keiki Kobayashi (小林啓樹) , Takanori Gotou (後藤 貴徳)
3:17
Active
4.0

2022-05-22

Ace Combat 6: Kaihou e no Senka - Weapons of Mass Destruction
Hiroshi Ookubo (大久保 博)
3:53
Active
4.0

2022-01-03

Ace Combat Zero: The Belkan War - Merlon
Tetsukazu Nakanishi (中西 哲一)
5:21
Active
3.7

2022-04-30

Ace Combat Zero: The Belkan War - Zero
Keiki Kobayashi (小林啓樹)
4:54
Active
4.4

2022-01-15

Ace Combat: Assault Horizon - Dogfight
Keiki Kobayashi (小林啓樹) , Rio Hamamoto (濱本 理央)
1:55
Active

2020-12-09

Ace Combat: Assault Horizon - Gotta Stay Fly
Rio Hamamoto (濱本 理央)
4:11
Active
3.0

2021-02-22

Ace Combat: Assault Horizon - Horizon
Keiki Kobayashi (小林啓樹)
2:40
Active

2021-12-21

After Burner - After Burner
Hiro (1) (Hiroshi Kawaguchi) Sega Sound Team
5:22
Active
4.7

2022-05-08

After Burner - City 202
Hiro (1) (Hiroshi Kawaguchi) Sega Sound Team
1:47
Active
4.0

2022-04-21

After Burner - Final Take Off
Hiro (1) (Hiroshi Kawaguchi) Sega Sound Team
4:15
Active
4.5

2022-04-30

After Burner - Maximum Power
Hiro (1) (Hiroshi Kawaguchi) Sega Sound Team
0:48
Active
3.5

2022-01-02

After Burner - Red Out
Hiro (1) (Hiroshi Kawaguchi) Sega Sound Team
3:21
Active
4.3

2022-03-28

After Burner - Super Stripe
Hiro (1) (Hiroshi Kawaguchi) Sega Sound Team
2:03
Active
4.0

2022-03-08

After Burner Climax - A Bolt from the Blue
Masanori Takeuchi
3:09
Active
5.0

2021-12-12

After Burner Climax - After Burner Climax
Fumio Ito
4:39
Active
4.0

2022-03-11

After Burner Climax - Clouds of Twilight
Masanori Takeuchi
3:42
Active
4.0

2022-05-24

After Burner Climax - Great River Valley
Keisuke Tsukahara
3:04
Active
2.0

2020-10-29

After Burner Climax - Sleepless Sanctuary
Fumio Ito
4:07
Active
3.8

2022-05-16

After Burner Climax - The Lure of the Sky
Keisuke Tsukahara
3:33
Active
4.5

2021-10-26

After Burner Climax - Vertical Hot Air
Fumio Ito
4:36
Active
4.5

2022-01-31

After Burner Climax - Volcanic Islands
Masanori Takeuchi
3:10
Active
4.5

2021-05-18

After... (BGM Collection) - A Painful Wish
Tilde
1:39
Active
4.5

2021-08-01

After... (BGM Collection) - An Eternal Thought
Tilde
2:10
Active

2021-10-30

After... (BGM Collection) - Anytime
Tilde
1:28
Active
4.0

2020-12-29

After... (BGM Collection) - Be with You
Tilde
2:34
Active
3.5

2020-09-02

After... (BGM Collection) - Breathe Out
Tilde
1:48
Active
3.0

2022-01-19

After... (BGM Collection) - Butterfly (Karaoke Version)
Takafumi Wada (和田 貴史)
4:16
Active
4.0

2020-11-17

After... (BGM Collection) - Dissatisfied
Tilde
1:10
Active

2020-12-11

After... (BGM Collection) - Every Day
Tilde
0:40
Active
4.0

2022-01-08

After... (BGM Collection) - Flying
Tilde
0:49
Active
4.0

2021-12-23

After... (BGM Collection) - For Dear
Tilde
1:02
Active
4.0

2020-11-22

After... (BGM Collection) - Forever (Karaoke Version)
Daisuke Ban
5:18
Active
3.0

2022-05-21

After... (BGM Collection) - Fun Time
Tilde
0:51
Active
3.0

2020-11-22

After... (BGM Collection) - Growing Days
Tilde
1:39
Active
3.5

2020-12-01

After... (BGM Collection) - High Touch
Tilde
0:48
Active
4.0

2020-12-17

After... (BGM Collection) - Hold Me Tight
Tilde
1:45
Active
3.0

2022-01-30

After... (BGM Collection) - I'm After You (Karaoke Version)
Keishi Yonao (与猶 啓至)
3:43
Active
4.0

2022-01-31

After... (BGM Collection) - In the Mist
Tilde
0:56
Active

2022-01-28

After... (BGM Collection) - In the Mist Ver.1
Tilde
0:57
Active
4.3

2022-05-22

After... (BGM Collection) - It's You Once Again
Tilde
2:05
Active
4.5

2021-04-15

After... (BGM Collection) - Lonely Impatience
Tilde
0:45
Active
4.0

2020-11-16

After... (BGM Collection) - Lonely Impatience 2
Tilde
1:02
Active
4.5

2021-07-29

After... (BGM Collection) - Lookin' for You (Karaoke Version)
Takafumi Wada (和田 貴史)
4:12
Active
5.0

2021-08-31

After... (BGM Collection) - Memories with You (Karaoke Version)
Daisuke Ban
4:20
Active

2020-12-10

After... (BGM Collection) - Memory
Tilde
1:44
Active
3.0

2022-01-29

After... (BGM Collection) - Next Life
Tilde
2:02
Active
4.0

2022-05-06

After... (BGM Collection) - No Method
Tilde
2:25
Active

2021-09-12

After... (BGM Collection) - No Way Out
Tilde
0:56
Active
3.0

2020-12-14

After... (BGM Collection) - Over the Rope
Tilde
0:58
Active
3.0

2021-07-24

After... (BGM Collection) - Past Season
Tilde
1:07
Active
5.0

2020-12-15

After... (BGM Collection) - Press the Heart
Tilde
1:18
Active
4.0

2021-02-06

After... (BGM Collection) - Recollections
Tilde
1:08
Active
4.0

2021-12-09

After... (BGM Collection) - Sad Confession
Tilde
1:26
Active
4.0

2021-03-26

After... (BGM Collection) - Saigo no Kisetsu (Karaoke Version)
Daisuke Ban
4:19
Active
5.0

2020-11-17

After... (BGM Collection) - The Locus
Tilde
1:09
Active
4.0

2020-12-14

After... (BGM Collection) - The Shine
Tilde
0:11
Active
4.0

2021-08-21

After... (BGM Collection) - The Town of Dusk
Tilde
1:16
Active
3.0

2021-09-26

After... (BGM Collection) - Under the Blue Sky
Tilde
0:58
Active
5.0

2022-05-17

After... (BGM Collection) - Uneasy
Tilde
1:17
Active
4.0

2021-08-09

After... (BGM Collection) - Waiting for
Tilde
1:25
Active
4.5

2021-06-19

After... (BGM Collection) - With Happy
Tilde
1:55
Active
1.0

2021-10-04

After... (BGM Collection) - Yasashii Namida (Karaoke Version)
Keishi Yonao (与猶 啓至)
3:55
Active
4.0

2021-04-13

After... (BGM Collection) - Zetsubou no Loop (Karaoke Version)
Keishi Yonao (与猶 啓至)
3:08
Active
5.0

2021-09-12

After... (Song Collection) - Butterfly
Rie , Takafumi Wada (和田 貴史)
4:16
Active
4.0

2021-02-27

After... (Song Collection) - Forever
Daisuke Ban , Mayumi Naitou (内藤 真弓)
5:39
Active
2.5

2020-11-01

After... (Song Collection) - I'm After You
Keishi Yonao (与猶 啓至) , Reika
3:44
Active
4.0

2022-02-13

After... (Song Collection) - Lookin' for You...
Reika , Takafumi Wada (和田 貴史)
4:13
Active
3.2

2022-05-17

After... (Song Collection) - Memories with You
Daisuke Ban , Mayumi Naitou (内藤 真弓)
4:29
Active
3.0

2020-12-21

After... (Song Collection) - Saigo no Kisetsu
Daisuke Ban , Mayumi Naitou (内藤 真弓)
4:19
Active
3.0

2020-12-14

After... (Song Collection) - Yasashii Namida
Keishi Yonao (与猶 啓至) , Yukiko
3:56
Active
2.5

2022-03-22

After... (Song Collection) - Zetsubou no Loop
Keishi Yonao (与猶 啓至) , Rie
3:08
Active
3.3

2022-05-20

Afterglow (Name Entry)
Virt (Jake Kaufman)
1:13
Active
5.0

2021-04-09

Age of Empires III - A Hot Meal
Northwest Sinfonia , Stephen Rippy
1:05
Active
2.0

2020-12-18

Age of Empires III - A Pirate's Temper
Northwest Sinfonia , Stephen Rippy
1:12
Active
4.0

2021-12-26

Age of Empires III - Across the Ocean Sea
Northwest Sinfonia , Stephen Rippy
0:56
Active
3.0

2020-11-23

Age of Empires III - Bubble Chum
Northwest Sinfonia , Stephen Rippy
0:49
Active
3.0

2022-01-14

Age of Empires III - Camels, Straws, and Backs
Northwest Sinfonia , Stephen Rippy
0:56
Active
5.0

2020-12-19

Age of Empires III - Felonious Junk
Northwest Sinfonia , Stephen Rippy
2:48
Active
3.8

2022-05-06

Age of Empires III - Get Off My Band
Northwest Sinfonia , Stephen Rippy
3:07
Active
4.0

2020-12-19

Age of Empires III - Get Ye Sum
Kevin McMullan , Northwest Sinfonia
3:17
Active

2021-11-20

Age of Empires III - Happy to You
Kevin McMullan , Northwest Sinfonia
2:56
Active
4.0

2021-12-05

Age of Empires III - I, Menevero
Northwest Sinfonia , Stephen Rippy
2:33
Active

2021-09-23

Age of Empires III - LastName CraneIchabod
Kevin McMullan , Northwest Sinfonia
3:12
Active
4.0

2022-03-25

Age of Empires III - Leisurely Brows
Kevin McMullan , Northwest Sinfonia
3:16
Active
4.0

2020-12-17

Age of Empires III - Ludus Perditus (The End of Happy Times)
Northwest Sinfonia , Stephen Rippy
1:07
Active
4.0

2021-06-26

Age of Empires III - Major Rewrite / General Chunks
Northwest Sinfonia , Stephen Rippy
2:50
Active
4.0

2022-04-04

Age of Empires III - Meet These French
Northwest Sinfonia , Stephen Rippy
0:42
Active
4.0

2022-05-25

Age of Empires III - Muptop
Northwest Sinfonia , Stephen Rippy
2:56
Active
4.0

2020-12-06

Age of Empires III - Niceterium (The Sound of One Hand Clapping)
Northwest Sinfonia , Stephen Rippy
0:52
Active
4.0

2022-03-08

Age of Empires III - Noddinagushpa (Main Title)
Northwest Sinfonia , Stephen Rippy
1:12
Active
4.0

2021-05-26

Age of Empires III - Of Licious
Northwest Sinfonia , Stephen Rippy
2:47
Active
3.0

2021-12-16

Age of Empires III - Old Timer
Northwest Sinfonia , Stephen Rippy
0:28
Active

2020-12-12

Age of Empires III - Rest with Us
Northwest Sinfonia , Stephen Rippy
0:30
Active

2020-12-10

Age of Empires III - Ruinion
Northwest Sinfonia , Stephen Rippy
0:58
Active

2021-10-03

Age of Empires III - Scruffy and Underfed
Northwest Sinfonia , Stephen Rippy
0:53
Active
3.0

2021-12-05

Age of Empires III - Take His Toes
Northwest Sinfonia , Stephen Rippy
0:42
Active
4.0

2020-12-16

Age of Empires III - There Is Weather / Decisions Are Made (End Credits)
Kevin McMullan , Northwest Sinfonia , Stephen Rippy
3:25
Active

2021-06-06

Age of Empires III - Where's My Uncle?
Northwest Sinfonia , Stephen Rippy
0:50
Active
4.0

2021-07-29

Age of Empires III - Years in the Making
Northwest Sinfonia , Stephen Rippy
0:39
Active
2.0

2020-11-22

Age of Wonders II: The Wizard's Throne - AoW 2 Demo
Mason Fisher (Mason B. Fisher)
4:13
Active
4.0

2020-12-15

Age of Wonders II: The Wizard's Throne - Combat 01
Mason Fisher (Mason B. Fisher)
4:16
Active
4.0

2021-12-11

Age of Wonders II: The Wizard's Throne - Combat 02
Mason Fisher (Mason B. Fisher)
4:51
Active
5.0

2022-01-18

Age of Wonders II: The Wizard's Throne - Special Mission Song
Mason Fisher (Mason B. Fisher)
0:56
Active

2021-11-29

Age of Wonders II: The Wizard's Throne - Title
Mason Fisher (Mason B. Fisher)
3:33
Active
4.0

2021-10-28

Age of Wonders III - Age of Wonders III Main Title
MCA (Michiel van den Bos)
6:26
Active
5.0

2022-05-01

Age of Wonders III - Alliance
MCA (Michiel van den Bos)
1:42
Active

2022-02-14

Age of Wonders III - Amassing Forces
MCA (Michiel van den Bos)
4:18
Active
5.0

2020-12-19

Age of Wonders III - Announcement Trailer
MCA (Michiel van den Bos)
1:47
Active
5.0

2020-11-14

Age of Wonders III - As Fall Made Way for Winter
MCA (Michiel van den Bos)
3:58
Active

2021-08-08

Age of Wonders III - Battle Macabre
MCA (Michiel van den Bos)
3:02
Active
3.0

2020-12-11

Age of Wonders III - Clouds & Feuds Revisited
MCA (Michiel van den Bos)
3:55
Active
4.0

2022-05-22

Age of Wonders III - Decisive Siege
MCA (Michiel van den Bos)
4:57
Active
3.0

2021-12-02

Age of Wonders III - Diplomacy
MCA (Michiel van den Bos)
2:00
Active
3.0

2022-01-11

Age of Wonders III - Game Lost
MCA (Michiel van den Bos)
0:57
Active
4.0

2022-02-11

Age of Wonders III - Game Won
MCA (Michiel van den Bos)
1:30
Active

2022-01-25

Age of Wonders III - Good Deed
MCA (Michiel van den Bos)
1:15
Active
5.0

2022-01-25

Age of Wonders III - Honest Labour
MCA (Michiel van den Bos)
4:10
Active
4.0

2021-07-31

Age of Wonders III - Incantation
MCA (Michiel van den Bos)
5:01
Active
4.0

2019-10-24

Age of Wonders III - Looming Conflict
MCA (Michiel van den Bos)
4:55
Active
3.0

2020-12-13

Age of Wonders III - Love & Death
MCA (Michiel van den Bos)
7:35
Active
3.0

2020-11-01

Age of Wonders III - Love & Death (Alternate)
MCA (Michiel van den Bos)
4:33
Active

2021-09-15

Age of Wonders III - Lying in Wait
MCA (Michiel van den Bos)
3:48
Active
4.4

2022-05-23

Age of Wonders III - Mission Outro
MCA (Michiel van den Bos)
1:28
Active
3.0

2021-09-30

Age of Wonders III - Of Past and Present Times
MCA (Michiel van den Bos)
3:39
Active
3.0

2021-10-26

Age of Wonders III - Preparations at Dawn
MCA (Michiel van den Bos)
3:55
Active
3.0

2022-01-27

Age of Wonders III - Remembering Snowscapes
MCA (Michiel van den Bos)
4:32
Active
5.0

2022-01-25

Age of Wonders III - Shroud
MCA (Michiel van den Bos)
3:54
Active
3.5

2022-04-04

Age of Wonders III - Sinister Exercitus
MCA (Michiel van den Bos)
3:45
Active
5.0

2022-01-12

Age of Wonders III - Trials of Fortitude
MCA (Michiel van den Bos)
4:42
Active
5.0

2020-11-22

Age of Wonders III - Triumph Within Reach
MCA (Michiel van den Bos)
3:55
Active
4.5

2020-04-28

Age of Wonders III - Union
MCA (Michiel van den Bos)
4:21
Active
4.5

2021-11-11

Age of Wonders: Shadow Magic - Air Song
Mason Fisher (Mason B. Fisher)
4:49
Active
4.0

2021-05-11

Age of Wonders: Shadow Magic - Combat 01
Mason Fisher (Mason B. Fisher)
4:07
Active
5.0

2022-01-16

Age of Wonders: Shadow Magic - Combat 02
Mason Fisher (Mason B. Fisher)
4:25
Active
4.0

2021-11-24

Age of Wonders: Shadow Magic - Cosmos Song
Mason Fisher (Mason B. Fisher)
4:32
Active
3.0

2020-10-22

Age of Wonders: Shadow Magic - Death Song
Mason Fisher (Mason B. Fisher)
4:06
Active
3.0

2021-12-11

Age of Wonders: Shadow Magic - Desert Moon
Mason Fisher (Mason B. Fisher)
4:22
Active
4.0

2022-01-09

Age of Wonders: Shadow Magic - Earth Song
Mason Fisher (Mason B. Fisher)
4:12
Active
4.0

2021-09-26

Age of Wonders: Shadow Magic - Fire Song
Mason Fisher (Mason B. Fisher)
4:21
Active
4.0

2022-05-04

Age of Wonders: Shadow Magic - From the Ashes
Mason Fisher (Mason B. Fisher)
5:02
Active
3.5

2021-12-25

Age of Wonders: Shadow Magic - Guardians of Justice
Mason Fisher (Mason B. Fisher)
4:58
Active
3.7

2022-05-15

Age of Wonders: Shadow Magic - Life Song
Mason Fisher (Mason B. Fisher)
4:17
Active
4.0

2022-04-10

Age of Wonders: Shadow Magic - Majestic
Mason Fisher (Mason B. Fisher)
4:25
Active
3.0

2022-05-19

Age of Wonders: Shadow Magic - Orch Song
Mason Fisher (Mason B. Fisher)
3:27
Active
3.3

2022-05-20

Age of Wonders: Shadow Magic - Ruins of Evermore
Mason Fisher (Mason B. Fisher)
4:06
Active
3.0

2022-05-21

Age of Wonders: Shadow Magic - Shadow Play
Mason Fisher (Mason B. Fisher)
4:03
Active
3.0

2020-12-14

Age of Wonders: Shadow Magic - Special Mission Song
Mason Fisher (Mason B. Fisher)
1:36
Active
3.0

2020-11-16

Age of Wonders: Shadow Magic - Title
Mason Fisher (Mason B. Fisher)
2:28
Active
4.5

2021-06-06

Age of Wonders: Shadow Magic - Water Song
Mason Fisher (Mason B. Fisher)
3:51
Active
5.0

2022-01-15

Age of Wonders: Shadow Magic - Whispers in the Trees
Mason Fisher (Mason B. Fisher)
4:37
Active
4.3

2022-02-06

Air - Aozora
KEY (Jun Maeda) , Lia
4:19
Active
5.0

2020-12-22

Air - Denshou
Magome Togoshi (戸越 まごめ)
1:44
Active
4.0

2021-10-31

Air - Enishi
Shinji Orito (折戸 伸治)
2:23
Active
4.0

2021-02-23

Air - Esoragoto
Shinji Orito (折戸 伸治)
3:02
Active
5.0

2022-01-25

Air - Farewell Song
Lia , Magome Togoshi (戸越 まごめ)
5:32
Active
3.5

2022-05-08

Air - Farewell Song (Dream Version)
Magome Togoshi (戸越 まごめ)
2:41
Active
5.0

2021-08-12

Air - Farewell Song (Off Vocal Version)
Lia , Magome Togoshi (戸越 まごめ)
5:34
Active
4.5

2020-09-01

Air - Farewell Song (Short Version)
Lia , Magome Togoshi (戸越 まごめ)
2:40
Active
3.0

2021-01-08

Air - Futari
Shinji Orito (折戸 伸治)
2:31
Active
5.0

2022-03-08

Air - Giniro
KEY (Jun Maeda)
1:53
Active
3.0

2022-01-06

Air - Giniro (Orgel Version)
KEY (Jun Maeda)
1:07
Active
4.0

2020-12-17

Air - Hane
Shinji Orito (折戸 伸治)
3:27
Active
4.0

2020-12-15

Air - Hanemizu
Shinji Orito (折戸 伸治)
1:13
Active
5.0

2022-03-26

Air - Kannagi
Shinji Orito (折戸 伸治)
2:43
Active
5.0

2022-04-08

Air - Kawa
Shinji Orito (折戸 伸治)
3:11
Active
3.8

2022-05-26

Air - Koko
Magome Togoshi (戸越 まごめ)
2:32
Active
4.0

2020-11-22

Air - Mishiyoukyoku 1
Magome Togoshi (戸越 まごめ)
2:03
Active
5.0

2021-12-02

Air - Mishiyoukyoku 2
Magome Togoshi (戸越 まごめ)
1:54
Active
5.0

2022-05-12

Air - Mishiyoukyoku 3
Magome Togoshi (戸越 まごめ)
3:32
Active
5.0

2021-09-01

Air - Mishiyoukyoku 4
Magome Togoshi (戸越 まごめ)
1:57
Active
3.0

2020-12-16

Air - Mishiyoukyoku 5
Shinji Orito (折戸 伸治)
2:27
Active
4.0

2020-12-15

Air - Mishiyoukyoku 6
Magome Togoshi (戸越 まごめ)
2:24
Active

2022-01-17

Air - Mizutamari
Shinji Orito (折戸 伸治)
3:59
Active
5.0

2021-12-12

Air - Natsukage
KEY (Jun Maeda)
2:58
Active
4.0

2022-04-17

Air - Niji
Magome Togoshi (戸越 まごめ)
1:48
Active
5.0

2022-04-27

Air - Nomichi
Shinji Orito (折戸 伸治)
3:20
Active
4.5

2019-11-01

Air - Ri
Magome Togoshi (戸越 まごめ)
3:32
Active
4.0

2022-05-14

Air - Semigoromo
Magome Togoshi (戸越 まごめ)
1:43
Active
3.0

2021-12-26

Air - Sousei
Magome Togoshi (戸越 まごめ)
3:37
Active
3.5

2021-04-07

Air - Tentoumushi
Magome Togoshi (戸越 まごめ)
1:53
Active
3.0

2021-01-30

Air - Tori no Uta
Lia , Shinji Orito (折戸 伸治)
6:08
Active
3.5

2019-07-18

Air - Tori no Uta (Off Vocal Version)
Lia , Shinji Orito (折戸 伸治)
6:09
Active
4.0

2022-03-08

Air - Tori no Uta (Short Version)
Lia , Shinji Orito (折戸 伸治)
3:09
Active
3.0

2020-12-17

Air - Tsukiwarawa
Magome Togoshi (戸越 まごめ)
3:33
Active
3.0

2021-06-10

Air - Yasou
Magome Togoshi (戸越 まごめ)
1:53
Active
4.0

2021-08-22

Air - Yumegatari
Shinji Orito (折戸 伸治)
2:19
Active
5.0

2022-02-17

Air Combat 22 - Above the Sky, Below the Sea
Kazuhiro Nakamura (中村 和宏)
1:25
Active
4.0

2022-02-08

Air Combat 22 - Aerial Dance
Hiroyuki Kawada (川田 宏行)
1:43
Active

2020-12-12

Air Combat 22 - After the Fight (Beginner's Mode Ending)
Kazuhiro Nakamura (中村 和宏)
1:24
Active
4.0

2020-12-21

Air Combat 22 - Air Combat 22
Kazuhiro Nakamura (中村 和宏)
0:09
Active

2020-12-20

Air Combat 22 - Air Combat Anthem (Take Off!)
Kazuhiro Nakamura (中村 和宏)
1:01
Active

2020-12-10

Air Combat 22 - Among a Strain
Keiichi Okabe (岡部 啓一)
0:32
Active
4.0

2022-05-18

Air Combat 22 - Armed Up!
Kazuhiro Nakamura (中村 和宏)
0:44
Active

2021-02-26

Air Combat 22 - Compose Oneself
Keiichi Okabe (岡部 啓一)
1:15
Active
5.0

2021-03-27

Air Combat 22 - Easy Way, Easy Go
Kazuhiro Nakamura (中村 和宏)
1:27
Active
5.0

2021-10-05

Air Combat 22 - Get Your Check (Round Clear!)
Kazuhiro Nakamura (中村 和宏)
0:30
Active
4.0

2022-03-19

Air Combat 22 - Get'em Down!
Kazuhiro Nakamura (中村 和宏)
1:08
Active
3.0

2020-12-19

Air Combat 22 - If the Sky is Bumin' Out! (Air Combat 22 Theme)
Kazuhiro Nakamura (中村 和宏)
1:27
Active
4.0

2022-05-25

Air Combat 22 - Into the Twilight (Expert's Mode Ending)
Kazuhiro Nakamura (中村 和宏)
1:17
Active
4.0

2020-11-22

Air Combat 22 - Spread Your Wings
Hiroyuki Kawada (川田 宏行)
1:29
Active
5.0

2022-03-11

Air Combat 22 - Surrender Me
Kazuhiro Nakamura (中村 和宏)
1:20
Active
3.0

2020-12-17

Air Combat 22 - The Big Sky
Kazuhiro Nakamura (中村 和宏)
1:16
Active

2020-12-13

Air Combat 22 - The Sky Waits for You (Select Mode)
Kazuhiro Nakamura (中村 和宏)
0:23
Active
4.0

2021-05-22

Air Combat 22 - We Will Lock You
Hiroyuki Kawada (川田 宏行)
1:30
Active
4.0

2020-12-19

Air Combat 22 - You're a Loser (Game Over)
Kazuhiro Nakamura (中村 和宏)
0:11
Active

2020-12-16

Aka - Ake
Feel
3:42
Active
4.3

2022-04-15

Aka - Ake (Instrumental)
Feel
2:25
Active
4.7

2022-05-14

Aka - Ake (Orgel)
Feel
2:07
Active
4.0

2020-10-09

Aka - Burning Sunlight
Feel
1:59
Active
4.0

2020-11-15

Aka - Chapter End
Feel
1:32
Active
5.0

2022-04-28

Aka - ChuChu's Theme
Feel
3:09
Active
5.0

2022-03-15

Aka - Dark Night
Feel
2:00
Active
3.0

2020-12-20

Aka - Depressing Day
Feel
4:53
Active
3.9

2022-05-10

Aka - Desert
Feel
4:55
Active
3.9

2021-12-30

Aka - Desert Duo
Feel
4:58
Active
4.0

2022-03-18

Aka - Distant
Feel
4:03
Active
4.0

2021-01-16

Aka - Family
Feel
3:47
Active
5.0

2021-09-15

Aka - Ffaz
Feel
2:47
Active
5.0

2021-06-17

Aka - Introduction
Feel
1:54
Active
4.8

2022-03-13

Aka - Ishikiri
Feel
2:31
Active
5.0

2020-08-18

Aka - Jericho
Feel
2:20
Active
4.0

2021-12-16

Aka - Mazur
Feel
2:11
Active
4.0

2021-11-02

Aka - Memories, Dancing in the Wind
Feel
4:57
Active
4.6

2022-01-24

Aka - Old Castle
Feel
2:15
Active
5.0

2021-09-15

Aka - Past Dreams
Feel
4:10
Active
4.5

2022-04-18

Aka - Port City Sen
Feel
1:50
Active
3.0

2021-11-25

Aka - Promise
Feel
1:48
Active
5.0

2020-11-21

Aka - Proof of a Distant Sun
Feel
1:42
Active
4.0

2022-02-18

Aka - Protector
Feel
2:08
Active
5.0

2021-06-18

Aka - Recollection
Feel
1:14
Active
4.0

2021-05-03

Aka - Reflecting Water
Feel
3:10
Active
4.0

2021-01-18

Aka - Running Sky
Feel
4:31
Active
3.3

2022-05-21

Aka - Sandy Soil Crossing
Feel
4:01
Active
5.0

2022-05-14

Aka - Scarlet II
Feel
2:44
Active
4.3

2022-03-20

Aka - Shimmering Haze
Feel
2:35
Active
4.5

2020-07-11

Aka - Shining Moon
Feel
2:33
Active
4.0

2020-12-21

Aka - Stone Paved Street
Feel
1:56
Active
3.5

2020-09-21

Aka - Sunagin & Ayana
Ayana (彩菜) , Feel
4:55
Active
4.5

2022-01-22

Aka - Sunagin (Off Vocal)
Feel
4:53
Active
4.3

2022-04-20

Aka - Sunagin (Version II)
Ayana (彩菜) , Feel
4:55
Active
3.7

2022-04-23

Aka - The Castle of Sand
Feel
6:16
Active
4.7

2022-04-20

Aka - Those That Are Here
Feel
2:42
Active
3.5

2022-01-29

Aka - To the West
Feel
4:47
Active
4.5

2022-05-21

Akumajou Dracula: Harmony of Despair - Hail from the Past
Norikazu Miura
2:31
Active
5.0

2019-12-06

Akumajou Dracula: Harmony of Despair - Hikyou no Kikoushi
Yasushi Asada (浅田 靖)
3:37
Active
4.0

2021-08-01

Akumajou Dracula: Harmony of Despair - Kyougatsu no Maneki
Yasushi Asada (浅田 靖)
1:40
Active
4.0

2022-03-31

Akumajou Dracula: Harmony of Despair - Simon Belmont no Theme
Yasushi Asada (浅田 靖)
1:43
Active
5.0

2022-04-14

Akumajou Dracula: Harmony of Despair - Tasogare no Seikon
Yasushi Asada (浅田 靖)
1:53
Active
4.9

2022-05-20

Akumajou Dracula: Harmony of Despair - Ushinawareta Saiga
Yasushi Asada (浅田 靖)
1:53
Active
4.7

2022-03-22

Akumajou Dracula: Harmony of Despair - Vampire Killer
Yasushi Asada (浅田 靖)
1:13
Active
4.9

2022-05-19

Akumajou Dracula: Harmony of Despair - Yoru Made Matenai
Yasushi Asada (浅田 靖)
2:26
Active
5.0

2020-12-16

Akumajou Dracula: Judgment - Accessories
Yasushi Asada (浅田 靖)
2:01
Active

2021-07-18

Akumajou Dracula: Judgment - An Empty Tome (Shanoa's Theme)
Yasushi Asada (浅田 靖)
3:36
Active
4.8

2022-05-26

Akumajou Dracula: Judgment - Beginning (Ralph's Theme)
Yasushi Asada (浅田 靖)
3:58
Active
4.9

2022-04-18

Akumajou Dracula: Judgment - Bloody Tears (Carmilla's Theme)
Yasushi Asada (浅田 靖)
3:24
Active
4.7

2022-04-23

Akumajou Dracula: Judgment - Castle
Yasushi Asada (浅田 靖)
1:54
Active
3.8

2022-03-03

Akumajou Dracula: Judgment - Character Select
Yasushi Asada (浅田 靖)
1:46
Active
4.0

2022-02-11

Akumajou Dracula: Judgment - Clock Work (Grant's Theme)
Yasushi Asada (浅田 靖)
3:15
Active
4.3

2022-05-04

Akumajou Dracula: Judgment - Credits
Yasushi Asada (浅田 靖)
2:47
Active
4.0

2020-12-16

Akumajou Dracula: Judgment - Crucial Moment (Time Reaper)
Yasushi Asada (浅田 靖)
3:19
Active
3.7

2021-12-05

Akumajou Dracula: Judgment - Dance of Illusions (Dracula's Theme)
Yasushi Asada (浅田 靖)
4:01
Active
3.5

2019-06-14

Akumajou Dracula: Judgment - Darkness of Fear
Yasushi Asada (浅田 靖)
1:33
Active
5.0

2021-09-14

Akumajou Dracula: Judgment - Darkness of Fear (Aeon's Theme)
Yasushi Asada (浅田 靖)
3:23
Active
5.0

2021-12-01

Akumajou Dracula: Judgment - Dracula's Castle (Alucard's Theme)
Yasushi Asada (浅田 靖)
3:19
Active
5.0

2020-10-27

Akumajou Dracula: Judgment - Elemental Tactician
Yasushi Asada (浅田 靖)
3:40
Active
4.5

2022-01-23

Akumajou Dracula: Judgment - Evil's Symphonic Poem (Death's Theme)
Yasushi Asada (浅田 靖)
3:46
Active
5.0

2020-12-20

Akumajou Dracula: Judgment - Gallery
Yasushi Asada (浅田 靖)
1:56
Active
3.5

2020-09-01

Akumajou Dracula: Judgment - Iron Blue Intention (Eric's Theme)
Yasushi Asada (浅田 靖)
3:24
Active
5.0

2021-09-26

Akumajou Dracula: Judgment - Mad Forest (Sypha's Theme)
Yasushi Asada (浅田 靖)
3:27
Active
4.8

2022-04-09

Akumajou Dracula: Judgment - Slash (Maria's Theme)
Yasushi Asada (浅田 靖)
3:14
Active
4.0

2020-06-28

Akumajou Dracula: Judgment - The Tower of Dolls (Golem's Theme)
Yasushi Asada (浅田 靖)
3:41
Active
5.0

2022-04-26

Akumajou Dracula: Judgment - The Wolf Revealed (Cornell's Theme)
Yasushi Asada (浅田 靖)
3:40
Active
5.0

2022-01-29

Akumajou Dracula: Judgment - Title Screen
Yasushi Asada (浅田 靖)
1:49
Active
5.0

2020-11-08

Akumajou Dracula: Judgment - Vampire Killer (Simon's Theme)
Yasushi Asada (浅田 靖)
3:10
Active
4.7

2022-04-30

Alan Wake - A Writer's Dream
David Christiansen , Petri Alanko , Staatskapelle Halle
1:53
Active
4.0

2022-03-20

Alan Wake - Children of the Elder God
Poets of the Fall
3:34
Active
4.8

2022-05-15

Alan Wake - Departure
David Christiansen , Petri Alanko , Staatskapelle Halle
2:31
Active
3.0

2022-01-14

Alan Wake - Hunters
David Christiansen , Petri Alanko , Staatskapelle Halle
4:44
Active
4.5

2019-07-05

Alan Wake - Mirror Peak
David Christiansen , Petri Alanko , Staatskapelle Halle
4:32
Active
4.0

2020-11-22

Alan Wake - Taken by the Night
David Christiansen , Petri Alanko , Staatskapelle Halle
7:45
Active
5.0

2021-01-21

Alan Wake - The Clicker
David Christiansen , Petri Alanko , Staatskapelle Halle
1:51
Active
4.7

2022-05-15

Alan Wake - The Poet and the Muse
Poets of the Fall
4:20
Active
3.6

2022-05-19

Alan Wake - The Well-Lit Room
David Christiansen , Petri Alanko , Staatskapelle Halle
1:54
Active
2.0

2020-12-10

Alan Wake - Tom the Diver
David Christiansen , Petri Alanko , Staatskapelle Halle
2:49
Active
5.0

2022-01-09

Alan Wake - Tom the Diver (Collector's Edition Exclusive Mix)
David Christiansen , Petri Alanko , Staatskapelle Halle
3:13
Active
4.5

2022-05-20

Alan Wake - Welcome to Bright Falls
David Christiansen , Petri Alanko , Staatskapelle Halle
4:25
Active
4.6

2022-02-15

Alan Wake's American Nightmare - American Nightmares (The Theme)
Petri Alanko
1:52
Active
3.0

2021-12-31

Alan Wake's American Nightmare - Revenge in My Arms Again
Petri Alanko
2:25
Active
3.0

2021-11-09

Albert Odyssey Gaiden - Main Theme 1
Naoki Kodaka (小高 直樹)
2:47
Active
4.5

2022-05-12

Albert Odyssey Gaiden - Main Theme 2
Naoki Kodaka (小高 直樹)
3:48
Active
4.4

2022-04-23

Alice: Madness Returns - Alice: Madness Returns Theme
Marshall Crutcher
1:23
Active
3.0

2020-10-23

Alice: Madness Returns - Card Castles in the Sky
Jason Tai
1:13
Active
3.7

2022-02-16

Alice: Madness Returns - Dollhouses
Jason Tai
3:06
Active
4.5

2021-06-24

Alice: Madness Returns - Fort Resistance
Jason Tai
1:55
Active
3.5

2021-01-15

Alice: Madness Returns - Hatter
Jason Tai
0:53
Active

2020-11-19

Alice: Madness Returns - Hyde Park
Jason Tai
0:43
Active

2022-05-20

Alice: Madness Returns - Into Londerland
Jason Tai
1:44
Active
2.0

2021-12-18

Alice: Madness Returns - Jack Splatter
Jason Tai
0:38
Active
5.0

2022-01-13

Alice: Madness Returns - Jade
Jason Tai
2:04
Active
2.5

2021-12-19

Alice: Madness Returns - Madness
Marshall Crutcher
1:23
Active
3.0

2022-02-19

Alice: Madness Returns - Moorgate Station
Marshall Crutcher
1:23
Active
3.0

2022-02-19

Alice: Madness Returns - Off with Her Head
Jason Tai
2:10
Active
3.3

2022-01-24

Alice: Madness Returns - Outro
Jason Tai
2:01
Active
3.0

2020-09-17

Alice: Madness Returns - Pulling Strings
Jason Tai
1:41
Active
3.0

2021-08-24

Alice: Madness Returns - Queensland
Jason Tai
1:52
Active
5.0

2020-11-21

Alice: Madness Returns - Radcliffe's Fate
Jason Tai
0:57
Active

2021-04-15

Alice: Madness Returns - Shadown Scroll
Jason Tai
1:37
Active
4.0

2020-10-27

Alice: Madness Returns - Sunken Crypt
Jason Tai
2:10
Active
5.0

2020-11-15

Alice: Madness Returns - Surreal
Jason Tai
2:46
Active
3.8

2022-02-06

Alice: Madness Returns - The Asylum
Jason Tai
1:03
Active

2020-12-15

Alice: Madness Returns - Vale of Tears
Jason Tai
1:05
Active
4.0

2021-09-19

Alice: Madness Returns - Wasteland
Chris Vrenna
1:49
Active
5.0

2022-01-31

Angel Maid (Sound Collection) - Delighted
Venus Hill
2:50
Active
3.0

2022-01-31

Angel Maid (Sound Collection) - Journey
Venus Hill
3:03
Active

2021-04-01

Angel Maid (Sound Collection) - Two Shadows
Venus Hill
2:39
Active
4.0

2021-11-05

Another Mind - Another Mind
Junya Nakano (仲野 順也)
2:38
Active
3.0

2020-12-15

Another Mind - Finale
Junya Nakano (仲野 順也)
7:24
Active
4.0

2020-11-08

Another Mind - Introduction
Junya Nakano (仲野 順也)
0:33
Active
4.0

2021-07-05

Another Mind - Mind Therapy
Junya Nakano (仲野 順也)
4:50
Active
4.0

2021-09-30

Another Mind - ひとしずくの不安 (A Drop of Anxiety)
Junya Nakano (仲野 順也)
5:21
Active
2.7

2022-04-23

Another Mind - わかりあえる時 (Reconciliation)
Junya Nakano (仲野 順也)
2:57
Active
4.0

2022-02-18

Another Mind - バンド演奏曲: Big Power (Band Music: Big Power)
Junya Nakano (仲野 順也)
2:45
Active
3.0

2022-01-16

Another Mind - バンド演奏曲: Climax (Band Music: Climax)
Junya Nakano (仲野 順也)
0:21
Active

2021-01-21

Another Mind - バンド演奏曲: Despair (Band Music: Despair)
Junya Nakano (仲野 順也)
3:00
Active
5.0

2021-08-21

Another Mind - 夢猫 (Dream Cat)
Junya Nakano (仲野 順也)
4:02
Active
3.0

2020-11-12

Another Mind - 夢猫: 幻想の中に (Dream Cat: Within the Illusions)
Junya Nakano (仲野 順也)
2:51
Active
3.0

2022-03-24

Another Mind - 心のさざ波 (Ripples of the Mind)
Junya Nakano (仲野 順也)
4:06
Active
4.0

2021-09-30

Another Mind - 心はきまぐれ (Capricious Mind)
Junya Nakano (仲野 順也)
1:07
Active
2.0

2021-12-12

Another Mind - 心はきまぐれ: オルゴール (Capricious Mind: Music Box)
Junya Nakano (仲野 順也)
1:46
Active
3.0

2021-12-24

Another Mind - 心はきまぐれ: 幻想の中に (Capricious Mind: Within the Illusions)
Junya Nakano (仲野 順也)
2:37
Active
4.0

2021-09-30

Another Mind - 潜行 (Traveling in Disguise)
Junya Nakano (仲野 順也)
2:50
Active
3.0

2020-12-13

Another Mind - 理由無き凶行 (A Senseless Act of Violence)
Junya Nakano (仲野 順也)
1:55
Active
2.0

2021-10-30

Another Mind - 終わり無き追跡 (Endless Pursuit)
Junya Nakano (仲野 順也)
5:22
Active
5.0

2021-09-30

Another Mind - 自我増幅 (Self Amplification)
Junya Nakano (仲野 順也)
3:26
Active
3.0

2022-05-14

Another Mind - 部分と部分 (Piece and Piece)
Junya Nakano (仲野 順也)
3:50
Active
3.0

2022-01-31

Another Mind - 静寂と孤独 (Silence and Loneliness)
Junya Nakano (仲野 順也)
1:52
Active
3.0

2021-06-01

Another Mind - 風に誘われて (Guiding Wind)
Junya Nakano (仲野 順也)
2:42
Active
3.5

2019-06-28

Another Mind - 風に誘われて: やさしい風 (Guiding Wind: Gentle Wind)
Junya Nakano (仲野 順也)
3:15
Active
4.0

2021-09-30

Another Mind - 風に誘われて: 高校時代 (Guiding Wind: High School Days)
Junya Nakano (仲野 順也)
3:07
Active
4.5

2021-12-18

Apidya - Credits: Credits (Credits Mix)
Chris Hülsbeck
6:05
Active
4.8

2022-05-26

Apidya - Hiscore: Game Over
Chris Hülsbeck
4:46
Active
2.7

2021-12-13

Apidya - Introduction: Apidya Theme
Chris Hülsbeck
5:18
Active
4.0

2022-05-20

Apidya - Level 1: War at Meadow's Edge
Chris Hülsbeck
4:44
Active
4.5

2022-04-14

Apidya - Level 2: The Pond
Chris Hülsbeck
4:41
Active
4.5

2022-05-14

Apidya - Level 3: Sewer's Blast
Chris Hülsbeck
4:28
Active
4.8

2022-05-15

Apidya - Level 5: Boss Panic
Rudi (Rudolf Stember)
4:08
Active
4.4

2022-05-08

Arcana Heart (Heartful Sound Collection) - Aruiha Heion na Nichijou (Ending)
Motoharu Yoshihira
3:04
Active
3.8

2022-05-20

Arcana Heart (Heartful Sound Collection) - Odayaka ni (Kaiwa Event 1)
Motoharu Yoshihira
0:44
Active
4.5

2022-05-20

Area 88 - Air Force Division
Mari Yamaguchi
2:17
Active
4.5

2022-03-10

Area 88 - Air Force Division BOSS - Project 4 Fortress Boss
Mari Yamaguchi
0:49
Active
4.5

2021-08-17

Area 88 - Arsenal (Round 9)
Manami Matsumae
2:41
Active
5.0

2021-10-17

Area 88 - Battleship (Boss 5)
Manami Matsumae
1:28
Active
5.0

2020-10-19

Area 88 - Battleship Minsk
Mari Yamaguchi
2:15
Active
4.6

2022-03-26

Area 88 - Boss
Mari Yamaguchi
1:16
Active
5.0

2020-10-27

Area 88 - Canyon (Round 5)
Manami Matsumae
2:17
Active
4.7

2022-05-23

Area 88 - Canyon.mp3
Mari Yamaguchi
1:55
Active
4.5

2022-01-29

Area 88 - Cave (Round 6)
Manami Matsumae
2:31
Active
4.3

2022-04-19

Area 88 - Credit
Manami Matsumae
0:06
Active

2021-01-10

Area 88 - Desert (Round 4)
Manami Matsumae
2:08
Active
5.0

2019-06-25

Area 88 - Emergency
Manami Matsumae
0:10
Active
4.0

2020-12-04

Area 88 - Ending & Staff Roll
Manami Matsumae
2:27
Active
4.0

2020-09-04

Area 88 - Ending - Staff Roll
Mari Yamaguchi
2:24
Active
3.5

2022-04-07

Area 88 - Forest Fortress
Mari Yamaguchi
1:54
Active
4.5

2021-10-14

Area 88 - Forest Fortress (Round 3)
Manami Matsumae
1:58
Active
4.5

2021-09-11

Area 88 - Forest Fortress Boss
Mari Yamaguchi
1:36
Active
5.0

2021-09-24

Area 88 - Fortress (Boss 3)
Manami Matsumae
1:05
Active

2022-03-01

Area 88 - Front Line Base
Mari Yamaguchi
2:16
Active
4.5

2022-02-20

Area 88 - Game Over
Mari Yamaguchi
0:04
Active
3.0

2021-11-28

Area 88 - Game Over
Manami Matsumae
0:07
Active

2021-10-01

Area 88 - Ground Carrier (Boss 4)
Manami Matsumae
2:14
Active

2020-12-11

Area 88 - Ground Carrier - Cave
Mari Yamaguchi
2:03
Active

2021-04-09

Area 88 - Land Battle (Boss 1)
Manami Matsumae
1:24
Active
3.0

2022-03-22

Area 88 - Last Battle (Round 10)
Manami Matsumae
1:54
Active
5.0

2021-05-13

Area 88 - Last Boss
Mari Yamaguchi
1:51
Active
4.3

2022-03-21

Area 88 - Last Ranking
Manami Matsumae
1:49
Active

2022-04-26

Area 88 - Maritime (Round 8)
Manami Matsumae
3:00
Active
4.3

2022-04-29

Area 88 - Mission Clear
Mari Yamaguchi
0:09
Active

2020-12-13

Area 88 - Mission Complete
Mari Yamaguchi
0:07
Active
4.0

2022-01-22

Area 88 - Nuclear Submarine Seavet
Mari Yamaguchi
1:07
Active
4.0

2020-12-14

Area 88 - Oil Field Base (Round 1)
Manami Matsumae
2:19
Active
4.0

2021-12-29

Area 88 - Opening
Mari Yamaguchi
1:29
Active
5.0

2020-10-27

Area 88 - Player Select
Manami Matsumae
0:47
Active
4.8

2022-05-18

Area 88 - Player Select - Strategy
Mari Yamaguchi
0:43
Active
4.0

2020-12-16

Area 88 - Project 4 Fortress
Mari Yamaguchi
2:24
Active
5.0

2022-02-13

Area 88 - Rising (Round 7)
Manami Matsumae
2:10
Active
4.3

2022-04-07

Area 88 - Shop
Manami Matsumae
0:43
Active
4.0

2021-03-27

Area 88 - Shop
Mari Yamaguchi
0:44
Active

2021-10-27

Area 88 - Sky Battle (Boss 2)
Manami Matsumae
0:46
Active
4.3

2022-02-26

Area 88 - Special Round
Manami Matsumae
1:46
Active
3.5

2021-07-31

Area 88 - Start
Mari Yamaguchi
0:05
Active

2021-07-05

Area 88 - Supply Unit
Mari Yamaguchi
2:46
Active
3.8

2022-01-30

Area 88 - Thank You For Your Playing!! (You Are Crazy)
Mari Yamaguchi
1:48
Active
3.5

2021-11-24

Area 88 - Thunder Cloud (Arrange Version)
Manami Matsumae
4:20
Active
4.3

2022-01-18

Area 88 - Thunder Cloud (Round 2)
Manami Matsumae
3:04
Active
5.0

2022-04-29

Area 88 - Unused Tune
Manami Matsumae
1:54
Active
4.5

2022-04-30

Assassin's Creed - Access the Animus
Jesper Kyd
9:34
Active
3.2

2020-11-05

Assassin's Creed - Acre Underworld
Jesper Kyd
3:24
Active
4.0

2021-02-20

Assassin's Creed - City of Jerusalem
Jesper Kyd
3:11
Active
4.0

2022-04-23

Assassin's Creed - Dunes of Death
Jesper Kyd
1:46
Active
4.3

2022-04-27

Assassin's Creed - Flight Through Jerusalem
Jesper Kyd
3:39
Active
3.0

2021-08-07

Assassin's Creed - Masyaf in Danger
Jesper Kyd
3:43
Active
3.8

2022-05-15

Assassin's Creed - Meditation Begins
Jesper Kyd
2:48
Active
4.0

2021-10-25

Assassin's Creed - Meditation of the Assassin
Jesper Kyd
3:43
Active
4.0

2021-12-28

Assassin's Creed - Spirit of Damascus
Jesper Kyd
1:31
Active
3.0

2022-02-02

Assassin's Creed - The Bureau
Jesper Kyd
3:13
Active
2.7

2022-04-17

Assassin's Creed - Trouble in Jerusalem
Jesper Kyd
4:05
Active
4.0

2021-05-05

Assassin's Creed II - Approaching Target 1
Jesper Kyd
3:35
Active
4.0

2021-09-10

Assassin's Creed II - Approaching Target 2
Jesper Kyd
6:06
Active
3.5

2022-04-16

Assassin's Creed II - Approaching Target 3
Jesper Kyd
5:52
Active
4.0

2022-01-23

Assassin's Creed II - Back in Venice
Jesper Kyd
1:32
Active
5.0

2021-11-02

Assassin's Creed II - Chariot Chase
Jesper Kyd
3:20
Active
5.0

2021-11-24

Assassin's Creed II - Darkness Falls in Florence
Jesper Kyd
4:05
Active
3.5

2021-10-28

Assassin's Creed II - Dreams of Venice
Jesper Kyd
4:23
Active
4.0

2022-01-07

Assassin's Creed II - Earth
Jesper Kyd
3:58
Active
4.0

2020-12-19

Assassin's Creed II - Ezio in Florence
Jesper Kyd
2:18
Active
5.0

2022-01-01

Assassin's Creed II - Ezio's Family
Jesper Kyd
3:57
Active
4.6

2022-04-17

Assassin's Creed II - Flight Over Venice 1
Jesper Kyd
5:09
Active
5.0

2022-01-18

Assassin's Creed II - Flight Over Venice 2
Jesper Kyd
5:18
Active
4.0

2022-02-10

Assassin's Creed II - Florence Escape
Jesper Kyd
2:49
Active
4.5

2020-09-12

Assassin's Creed II - Florence Tarantella
Jesper Kyd
1:51
Active
5.0

2021-11-24

Assassin's Creed II - Hideout
Jesper Kyd
2:40
Active
4.0

2022-02-13

Assassin's Creed II - Home in Florence
Jesper Kyd
4:29
Active
4.7

2022-05-20

Assassin's Creed II - Home of the Brotherhood
Jesper Kyd
3:26
Active
3.0

2021-01-31

Assassin's Creed II - Leonardo's Inventions (Part 1)
Jesper Kyd
2:11
Active
4.0

2022-03-28

Assassin's Creed II - Leonardo's Inventions (Part 2)
Jesper Kyd
2:47
Active
4.0

2021-06-29

Assassin's Creed II - Night Mission in Venice
Jesper Kyd
2:11
Active
5.0

2022-05-06

Assassin's Creed II - Notorious
Jesper Kyd
1:14
Active
4.0

2022-03-29

Assassin's Creed II - Sanctuary
Jesper Kyd
4:05
Active
4.0

2022-05-10

Assassin's Creed II - Stealth
Jesper Kyd
2:22
Active
3.0

2021-06-03

Assassin's Creed II - The Animus 2.0
Jesper Kyd
4:14
Active
3.0

2021-12-04

Assassin's Creed II - The Madam
Jesper Kyd
1:04
Active
4.0

2022-04-27

Assassin's Creed II - The Plague
Jesper Kyd
3:30
Active
4.0

2021-09-01

Assassin's Creed II - Tour of Venice
Jesper Kyd
3:15
Active

2021-05-15

Assassin's Creed II - Venice Combat
Jesper Kyd
2:03
Active
3.5

2021-07-16

Assassin's Creed II - Venice Combat Low
Jesper Kyd
1:44
Active

2020-12-17

Assassin's Creed II - Venice Escape
Jesper Kyd
3:26
Active
5.0

2020-11-24

Assassin's Creed II - Venice Fight
Jesper Kyd
2:01
Active
3.0

2022-01-06

Assassin's Creed II - Venice Industry
Jesper Kyd
3:09
Active
4.0

2021-09-14

Assassin's Creed II - Venice Rooftops
Jesper Kyd
3:17
Active
4.7

2022-05-05

Assassin's Creed II - Wetlands Combat
Jesper Kyd
2:48
Active

2021-10-17

Assassin's Creed II - Wetlands Escape
Jesper Kyd
2:36
Active
5.0

2021-07-12

Assassin's Creed III - A Bitter Truth
Lorne Balfe
1:36
Active

2022-05-01

Assassin's Creed III - An Uncertain Present
Lorne Balfe
2:10
Active
4.0

2020-12-14

Assassin's Creed III - Assassin's Creed III Main Theme
Lorne Balfe
3:06
Active
4.8

2022-04-24

Assassin's Creed III - Assassin's Creed III Main Theme Variation
Lorne Balfe
1:33
Active
4.0

2019-09-21

Assassin's Creed III - Battle at Sea
Lorne Balfe
4:02
Active

2021-07-22

Assassin's Creed III - Beer and Friends
Lorne Balfe
1:10
Active
5.0

2022-02-11

Assassin's Creed III - Breaching the Walls
Lorne Balfe
3:32
Active
4.0

2021-10-10

Assassin's Creed III - Connor's Life
Lorne Balfe
4:56
Active
4.0

2020-06-20

Assassin's Creed III - Desmond's Destiny
Lorne Balfe
1:38
Active

2020-12-16

Assassin's Creed III - Escape in Style
Lorne Balfe
2:15
Active
4.0

2020-12-21

Assassin's Creed III - Eye of the Storm
Lorne Balfe
2:07
Active
3.8

2022-03-09

Assassin's Creed III - Farewell
Lorne Balfe
1:05
Active

2020-12-19

Assassin's Creed III - Fight Club
Lorne Balfe
2:05
Active
5.0

2022-05-25

Assassin's Creed III - Freedom Fighter
Lorne Balfe
2:16
Active
5.0

2021-11-22

Assassin's Creed III - HomeStead
Lorne Balfe
3:02
Active
3.3

2022-05-26

Assassin's Creed III - Modern Assassin
Lorne Balfe
3:05
Active
5.0

2021-12-12

Assassin's Creed III - Speck of Dust
Lorne Balfe
2:52
Active
4.0

2022-02-16

Assassin's Creed III - Temple Secrets
Lorne Balfe
1:41
Active
4.0

2020-12-19

Assassin's Creed III - The Aquila
Lorne Balfe
2:18
Active
4.7

2022-04-10

Assassin's Creed III - The Battle of Breed's Hill
Lorne Balfe
2:18
Active
4.0

2021-04-11

Assassin's Creed III - Through the Frontier
Lorne Balfe
3:02
Active
4.0

2022-01-18

Assassin's Creed III - Trouble in Town
Lorne Balfe
2:25
Active

2021-09-15

Assassin's Creed III - Welcome to Boston
Lorne Balfe
2:34
Active
4.6

2022-04-06

Assassin's Creed III - What Came Before
Lorne Balfe
4:11
Active
3.5

2022-04-13

Assassin's Creed III - Wild Instincts
Lorne Balfe
2:44
Active
4.0

2020-12-16

Assassin's Creed III: Liberation - Abstergo Ops
Winifred Phillips
3:42
Active

2022-01-16

Assassin's Creed III: Liberation - Agate's Power
Winifred Phillips
3:24
Active
4.0

2021-08-03

Assassin's Creed III: Liberation - Animus
Winifred Phillips
2:23
Active
4.0

2020-11-22

Assassin's Creed III: Liberation - Aveline's Escape
Winifred Phillips
3:36
Active
4.5

2020-08-02

Assassin's Creed III: Liberation - Bayou Fortress
Winifred Phillips
2:00
Active

2021-07-20

Assassin's Creed III: Liberation - Chasing Freedom
Winifred Phillips
2:17
Active
5.0

2021-09-13

Assassin's Creed III: Liberation - Deliverance
Winifred Phillips
2:26
Active

2022-02-15

Assassin's Creed III: Liberation - In the Bayou
Winifred Phillips
2:23
Active

2021-10-03

Assassin's Creed III: Liberation - In the Service of Humanity
Winifred Phillips
3:09
Active
4.0

2020-12-20

Assassin's Creed III: Liberation - Liberation Main Theme
Winifred Phillips
2:01
Active
5.0

2020-12-21

Assassin's Creed III: Liberation - Mayan Labyrinth
Winifred Phillips
2:02
Active
4.0

2020-12-21

Assassin's Creed III: Liberation - Mayan Ruins
Winifred Phillips
2:02
Active
4.0

2020-12-15

Assassin's Creed III: Liberation - Poverty
Winifred Phillips
2:05
Active
5.0

2021-11-27

Assassin's Creed III: Liberation - Ride to Oblivion
Winifred Phillips
2:11
Active
5.0

2020-12-12

Assassin's Creed III: Liberation - River of the Mayans
Winifred Phillips
2:33
Active
5.0

2021-12-22

Assassin's Creed III: Liberation - Safe Harbor
Winifred Phillips
2:04
Active
5.0

2020-12-12

Assassin's Creed III: Liberation - Secrets of the Bayou
Winifred Phillips
2:00
Active
4.0

2021-12-29

Assassin's Creed III: Liberation - Shanty Town
Winifred Phillips
2:01
Active

2020-12-10

Assassin's Creed III: Liberation - Society Suite in 4 Movements
Winifred Phillips
7:16
Active
5.0

2021-11-02

Assassin's Creed III: Liberation - Stealth
Winifred Phillips
2:11
Active
4.0

2022-01-31

Assassin's Creed III: Liberation - The Cathedral Grounds
Winifred Phillips
2:05
Active
4.0

2020-10-25

Assassin's Creed III: Liberation - The Docks
Winifred Phillips
2:02
Active
4.0

2021-05-27

Assassin's Creed III: Liberation - The Hunt
Winifred Phillips
2:13
Active
4.0

2020-12-19

Assassin's Creed III: Liberation - Virtual Pursuit
Winifred Phillips
2:11
Active
5.0

2020-12-15

Assassin's Creed III: Liberation - Virtual Reality Room
Winifred Phillips
3:23
Active

2022-02-23

Assassin's Creed III: Liberation - Winter in the North
Winifred Phillips
2:03
Active

2022-05-17

Assassin's Creed III: The Tyranny of King Washington - Against All Odds
Lorne Balfe
2:34
Active
5.0

2020-12-15

Assassin's Creed III: The Tyranny of King Washington - Alone Against All
Lorne Balfe
2:53
Active

2021-06-11

Assassin's Creed III: The Tyranny of King Washington - Assassin's Creed III Main Theme (Wall of Sound Remix)
Lorne Balfe
3:07
Active
5.0

2022-04-17

Assassin's Creed III: The Tyranny of King Washington - Closed City
Lorne Balfe
2:19
Active

2022-05-25

Assassin's Creed III: The Tyranny of King Washington - Fallen Warriors
Lorne Balfe
2:35
Active
5.0

2020-12-19

Assassin's Creed III: The Tyranny of King Washington - Frontier at Arms
Lorne Balfe
3:20
Active

2020-12-10

Assassin's Creed III: The Tyranny of King Washington - Frozen
Lorne Balfe
2:56
Active

2021-09-17

Assassin's Creed III: The Tyranny of King Washington - Laying Up the Trap
Lorne Balfe
1:00
Active
4.0

2021-12-28

Assassin's Creed III: The Tyranny of King Washington - Man with the Wolf Hood
Lorne Balfe
2:23
Active

2020-12-17

Assassin's Creed III: The Tyranny of King Washington - Risking Everything
Lorne Balfe
2:12
Active
4.0

2021-12-24

Assassin's Creed III: The Tyranny of King Washington - The Redemption
Lorne Balfe
2:54
Active
4.2

2022-03-18

Assassin's Creed IV: Black Flag - A Pirate's Life
Brian Tyler
2:02
Active

2020-12-14

Assassin's Creed IV: Black Flag - Assassin's Creed IV Black Flag Main Theme
Brian Tyler
2:13
Active
5.0

2020-12-12

Assassin's Creed IV: Black Flag - I'll Be with You
Brian Tyler
6:04
Active
3.0

2021-02-02

Assassin's Creed IV: Black Flag - In This World or the One Below
Brian Tyler
2:50
Active
5.0

2022-01-06

Assassin's Creed IV: Black Flag - Last Goodbyes
Brian Tyler
2:24
Active
4.0

2021-10-21

Assassin's Creed IV: Black Flag - Lay Aboard Lads
Brian Tyler
2:24
Active
4.5

2022-01-20

Assassin's Creed IV: Black Flag - Men of War
Brian Tyler
2:57
Active
5.0

2021-11-20

Assassin's Creed IV: Black Flag - Take What Is Ours!
Brian Tyler
3:15
Active
5.0

2020-12-14

Assassin's Creed IV: Black Flag - The High Seas
Brian Tyler
2:44
Active
5.0

2021-08-08

Assassin's Creed IV: Black Flag - Under the Black Flag
Brian Tyler
3:21
Active

2022-03-24

Assassin's Creed: Brotherhood - Battle in Spain
Jesper Kyd
1:32
Active
5.0

2022-01-11

Assassin's Creed: Brotherhood - Borgia Occupation
Jesper Kyd
3:03
Active
3.0

2021-06-13

Assassin's Creed: Brotherhood - Borgia Tower
Jesper Kyd
2:10
Active
4.3

2022-03-27

Assassin's Creed: Brotherhood - Borgia: The Rulers of Rome
Jesper Kyd
3:52
Active

2020-12-10

Assassin's Creed: Brotherhood - Brotherhood of the Assassins
Jesper Kyd
2:58
Active
4.0

2022-04-15

Assassin's Creed: Brotherhood - Cesare Borgia
Jesper Kyd
2:45
Active
4.0

2021-11-30

Assassin's Creed: Brotherhood - City of Rome
Jesper Kyd
5:32
Active
3.9

2022-05-04

Assassin's Creed: Brotherhood - Countdown
Jesper Kyd
3:25
Active
5.0

2022-02-06

Assassin's Creed: Brotherhood - Desmond Miles
Jesper Kyd
4:33
Active
4.0

2021-07-11

Assassin's Creed: Brotherhood - Echoes of the Roman Ruins
Jesper Kyd
2:47
Active
5.0

2021-02-06

Assassin's Creed: Brotherhood - End Fight (AC2 Bonus Track)
Jesper Kyd
1:37
Active
4.7

2022-01-23

Assassin's Creed: Brotherhood - Ezio Confronts Lucrezia
Jesper Kyd
2:54
Active
2.0

2022-01-25

Assassin's Creed: Brotherhood - Fight of the Assassins
Jesper Kyd
2:31
Active
4.0

2020-10-19

Assassin's Creed: Brotherhood - Infiltrating the Borgia Castle
Jesper Kyd
2:31
Active
4.0

2021-06-24

Assassin's Creed: Brotherhood - Legacy of the Borgia Family
Jesper Kyd
2:27
Active
4.0

2020-07-27

Assassin's Creed: Brotherhood - Master Assassin
Jesper Kyd
3:20
Active
4.0

2021-03-02

Assassin's Creed: Brotherhood - Roman Underworld
Jesper Kyd
3:37
Active
2.0

2020-09-17

Assassin's Creed: Brotherhood - Rome Countryside
Jesper Kyd
2:54
Active
4.0

2021-05-20

Assassin's Creed: Brotherhood - The Brotherhood Escapes
Jesper Kyd
1:52
Active
5.0

2022-05-12

Assassin's Creed: Brotherhood - The Pantheon
Jesper Kyd
3:05
Active
4.0

2021-11-15

Assassin's Creed: Brotherhood - Villa Under Attack
Jesper Kyd
2:09
Active
4.0

2022-04-25

Assassin's Creed: Brotherhood - VR Room
Jesper Kyd
2:44
Active
2.0

2022-01-14

Assassin's Creed: Revelations (Vol.I: Singleplayer) - A Familiar Face
Lorne Balfe
1:22
Active
3.0

2020-11-17

Assassin's Creed: Revelations (Vol.I: Singleplayer) - A Heated Discussion
Lorne Balfe
1:50
Active
5.0

2021-06-01

Assassin's Creed: Revelations (Vol.I: Singleplayer) - Ambush
Jesper Kyd
3:08
Active

2021-05-27

Assassin's Creed: Revelations (Vol.I: Singleplayer) - Animus Island
Jesper Kyd
2:52
Active
4.5

2021-03-22

Assassin's Creed: Revelations (Vol.I: Singleplayer) - Arrocco
Lorne Balfe
2:26
Active
4.0

2020-10-24

Assassin's Creed: Revelations (Vol.I: Singleplayer) - Assassin's Creed Theme
Lorne Balfe
4:37
Active
4.8

2022-04-22

Assassin's Creed: Revelations (Vol.I: Singleplayer) - Byzantium
Jesper Kyd
3:15
Active

2021-11-08

Assassin's Creed: Revelations (Vol.I: Singleplayer) - Die by the Blade
Jesper Kyd
3:02
Active
3.0

2020-12-19

Assassin's Creed: Revelations (Vol.I: Singleplayer) - Fight or Flight
Jesper Kyd
2:40
Active
5.0

2021-04-21

Assassin's Creed: Revelations (Vol.I: Singleplayer) - Forum of Ox
Jesper Kyd
1:53
Active
5.0

2021-11-24

Assassin's Creed: Revelations (Vol.I: Singleplayer) - Galata Tower
Jesper Kyd
2:05
Active

2021-11-24

Assassin's Creed: Revelations (Vol.I: Singleplayer) - Last of the Palaiologi
Lorne Balfe
0:57
Active
3.0

2020-12-16

Assassin's Creed: Revelations (Vol.I: Singleplayer) - Master and Mentor
Lorne Balfe
1:45
Active

2021-12-31

Assassin's Creed: Revelations (Vol.I: Singleplayer) - No Mistakes
Jesper Kyd
2:45
Active

2022-03-06

Assassin's Creed: Revelations (Vol.I: Singleplayer) - Nova Roma
Jesper Kyd
3:54
Active
5.0

2021-08-21

Assassin's Creed: Revelations (Vol.I: Singleplayer) - On the Attack
Jesper Kyd
4:22
Active
5.0

2022-05-17

Assassin's Creed: Revelations (Vol.I: Singleplayer) - Sailing to Constantinople
Lorne Balfe
1:34
Active
4.5

2021-11-29

Assassin's Creed: Revelations (Vol.I: Singleplayer) - Sofia Sartor
Lorne Balfe
0:43
Active

2021-04-08

Assassin's Creed: Revelations (Vol.I: Singleplayer) - Son of Umar
Lorne Balfe
1:24
Active

2020-12-17

Assassin's Creed: Revelations (Vol.I: Singleplayer) - Suleiman's Grief
Lorne Balfe
2:04
Active

2021-12-20

Assassin's Creed: Revelations (Vol.I: Singleplayer) - Templar Occupation
Jesper Kyd
3:27
Active
5.0

2022-05-24

Assassin's Creed: Revelations (Vol.I: Singleplayer) - The Crossroads of the World
Jesper Kyd
3:31
Active
4.9

2022-05-16

Assassin's Creed: Revelations (Vol.I: Singleplayer) - The Noose Tightens
Jesper Kyd
1:25
Active
4.0

2021-05-07

Assassin's Creed: Revelations (Vol.I: Singleplayer) - The Road to Masyaf
Lorne Balfe
2:55
Active
5.0

2022-01-31

Assassin's Creed: Revelations (Vol.I: Singleplayer) - The Traitor
Jesper Kyd
3:34
Active
3.0

2020-10-21

Assassin's Creed: Revelations (Vol.I: Singleplayer) - The Wounded Eagle
Jesper Kyd
1:56
Active
5.0

2021-11-24

Assassin's Creed: Revelations (Vol.I: Singleplayer) - Welcome to Konstantiniyye
Jesper Kyd
3:25
Active
4.0

2021-04-30

Assassin's Creed: Revelations (Vol.I: Singleplayer) - Yerebatan Cistern
Jesper Kyd
1:48
Active

2021-01-29

Assassin's Creed: Revelations (Vol.II: Singleplayer) - Altair and Darim
Lorne Balfe
1:12
Active
5.0

2020-11-08

Assassin's Creed: Revelations (Vol.II: Singleplayer) - Altair Escapes
Jesper Kyd
1:33
Active

2020-12-10

Assassin's Creed: Revelations (Vol.II: Singleplayer) - An Unsubtle Approach
Lorne Balfe
0:50
Active
5.0

2021-11-15

Assassin's Creed: Revelations (Vol.II: Singleplayer) - Betrayal
Jesper Kyd
1:09
Active

2020-11-19

Assassin's Creed: Revelations (Vol.II: Singleplayer) - Cappadocia
Jesper Kyd
3:49
Active
5.0

2021-11-08

Assassin's Creed: Revelations (Vol.II: Singleplayer) - Constantinopolis
Jesper Kyd
3:31
Active
5.0

2022-01-18

Assassin's Creed: Revelations (Vol.II: Singleplayer) - Crossed Swords
Jesper Kyd
2:02
Active
3.0

2020-11-22

Assassin's Creed: Revelations (Vol.II: Singleplayer) - Enough for One Life
Lorne Balfe
2:03
Active
4.7

2022-04-16

Assassin's Creed: Revelations (Vol.II: Singleplayer) - Everything Changes
Lorne Balfe
3:03
Active
5.0

2021-12-07

Assassin's Creed: Revelations (Vol.II: Singleplayer) - Greek Fire
Jesper Kyd
2:04
Active
5.0

2021-03-04

Assassin's Creed: Revelations (Vol.II: Singleplayer) - Infiltration
Jesper Kyd
2:04
Active
1.0

2021-08-25

Assassin's Creed: Revelations (Vol.II: Singleplayer) - Investigation
Jesper Kyd
2:06
Active

2021-02-20

Assassin's Creed: Revelations (Vol.II: Singleplayer) - Istanbul
Jesper Kyd
2:51
Active
4.0

2020-10-23

Assassin's Creed: Revelations (Vol.II: Singleplayer) - Labored and Lost
Lorne Balfe
2:49
Active
4.0

2020-11-08

Assassin's Creed: Revelations (Vol.II: Singleplayer) - Mastermind
Lorne Balfe
1:31
Active
4.0

2021-01-04

Assassin's Creed: Revelations (Vol.II: Singleplayer) - Notorious
Jesper Kyd
3:02
Active
4.0

2021-09-24

Assassin's Creed: Revelations (Vol.II: Singleplayer) - Of Life and Death
Lorne Balfe
1:27
Active
5.0

2020-12-18

Assassin's Creed: Revelations (Vol.II: Singleplayer) - Passing the Torch
Lorne Balfe
0:52
Active

2022-05-04

Assassin's Creed: Revelations (Vol.II: Singleplayer) - Rebuilding the Brotherhood
Jesper Kyd
1:55
Active
3.0

2022-03-25

Assassin's Creed: Revelations (Vol.II: Singleplayer) - Reunion
Lorne Balfe
0:57
Active

2020-12-14

Assassin's Creed: Revelations (Vol.II: Singleplayer) - Scheduled for Deletion
Lorne Balfe
1:01
Active
4.0

2021-05-28

Assassin's Creed: Revelations (Vol.II: Singleplayer) - Street Fight
Jesper Kyd
2:16
Active
3.5

2019-12-22

Assassin's Creed: Revelations (Vol.II: Singleplayer) - The Hidden City
Lorne Balfe
0:33
Active

2020-12-10

Assassin's Creed: Revelations (Vol.II: Singleplayer) - The Library
Jesper Kyd
2:54
Active

2021-10-12

Assassin's Creed: Revelations (Vol.II: Singleplayer) - The Mentors Return
Lorne Balfe
1:55
Active
4.0

2020-11-16

Assassin's Creed: Revelations (Vol.II: Singleplayer) - The Revelation
Lorne Balfe
2:25
Active
4.5

2021-07-10

Assassin's Creed: Revelations (Vol.II: Singleplayer) - We Talk Together
Lorne Balfe
1:15
Active
4.0

2022-05-11

Assassin's Creed: Revelations (Vol.II: Singleplayer) - You Have Earned Your Rest
Lorne Balfe
1:09
Active
4.0

2020-12-20

Assassin's Creed: Revelations (Vol.III: Multiplayer) - Abstergo Industries
Lorne Balfe
2:03
Active
3.5

2020-11-14

Assassin's Creed: Revelations (Vol.III: Multiplayer) - Antioch
Lorne Balfe
0:35
Active

2020-12-15

Assassin's Creed: Revelations (Vol.III: Multiplayer) - Assassinate the Target
Lorne Balfe
1:54
Active

2020-11-19

Assassin's Creed: Revelations (Vol.III: Multiplayer) - Castel Gandolfo
Lorne Balfe
0:41
Active

2021-12-30

Assassin's Creed: Revelations (Vol.III: Multiplayer) - Chase the Target
Lorne Balfe
2:03
Active

2022-01-05

Assassin's Creed: Revelations (Vol.III: Multiplayer) - Constantinople
Lorne Balfe
0:43
Active

2021-11-30

Assassin's Creed: Revelations (Vol.III: Multiplayer) - Find the Target
Lorne Balfe
2:05
Active
5.0

2020-12-19

Assassin's Creed: Revelations (Vol.III: Multiplayer) - Firenze
Lorne Balfe
0:41
Active
4.0

2021-08-28

Assassin's Creed: Revelations (Vol.III: Multiplayer) - In the Simulation
Lorne Balfe
2:10
Active
4.5

2021-09-02

Assassin's Creed: Revelations (Vol.III: Multiplayer) - Kill Streak
Lorne Balfe
0:37
Active
4.0

2022-01-16

Assassin's Creed: Revelations (Vol.III: Multiplayer) - Let the Chase Begin
Lorne Balfe
2:04
Active
5.0

2020-12-16

Assassin's Creed: Revelations (Vol.III: Multiplayer) - On a Kill Streak
Lorne Balfe
0:46
Active

2021-06-28

Assassin's Creed: Revelations (Vol.III: Multiplayer) - On the Run
Lorne Balfe
1:52
Active
4.0

2021-12-20

Assassin's Creed: Revelations (Vol.III: Multiplayer) - Rhodes
Lorne Balfe
0:41
Active

2020-12-11

Assassin's Creed: Revelations (Vol.III: Multiplayer) - San Donato
Lorne Balfe
0:44
Active
5.0

2021-07-14

Assassin's Creed: Revelations (Vol.III: Multiplayer) - Sienna
Lorne Balfe
0:36
Active

2021-05-29

Assassin's Creed: Revelations (Vol.III: Multiplayer) - Souk
Lorne Balfe
0:35
Active

2021-03-23

Assassin's Creed: Revelations (Vol.III: Multiplayer) - The Hunted
Lorne Balfe
2:09
Active
5.0

2021-02-06

Assassin's Creed: Revelations (Vol.III: Multiplayer) - The Hunter
Lorne Balfe
1:55
Active
5.0

2022-04-27

Assassin's Creed: Revelations (Vol.III: Multiplayer) - The Lobby
Lorne Balfe
1:56
Active
2.0

2020-11-12

Assassin's Creed: Revelations (Vol.III: Multiplayer) - The Pursuit
Lorne Balfe
1:55
Active
5.0

2021-10-29

Assassin's Creed: Revelations (Vol.III: Multiplayer) - Tracking Templar
Lorne Balfe
2:13
Active

2021-04-28

Assassin's Creed: Revelations (Vol.III: Multiplayer) - Venezia
Lorne Balfe
0:46
Active

2021-11-21

Assassin's Creed: Revelations (Vol.III: Multiplayer) - Welcome to the Fold
Lorne Balfe
1:42
Active
2.0

2021-12-04

Assault Of Final Fantasy IX - The White Dragons
Nobuo Uematsu (植松 伸夫)
3:48
Active
3.7

2022-01-29

Atlantis II: Beyond Atlantis - Amazed
Pierre Estève
7:00
Active
3.0

2022-01-08

Atlantis II: Beyond Atlantis - Astralia 1
Pierre Estève
0:42
Active
4.0

2022-01-24

Atlantis II: Beyond Atlantis - Astralia 3
Pierre Estève
0:46
Active
2.0

2021-12-04

Atlantis II: Beyond Atlantis - Child
Pierre Estève
2:04
Active
5.0

2021-05-17

Atlantis II: Beyond Atlantis - Chulel
Pierre Estève
5:35
Active
2.7

2022-02-26

Atlantis II: Beyond Atlantis - Fintan's Tree
Pierre Estève
4:49
Active
4.7

2022-05-07

Atlantis II: Beyond Atlantis - Highlands
Pierre Estève
7:56
Active
5.0

2020-12-15

Atlantis II: Beyond Atlantis - Illumination
Pierre Estève
10:38
Active
2.0

2020-12-13

Atlantis II: Beyond Atlantis - It's Big If You're Small
Pierre Estève
4:08
Active
4.5

2020-11-27

Atlantis II: Beyond Atlantis - Knees Up
Pierre Estève
1:49
Active
4.3

2022-05-14

Atlantis II: Beyond Atlantis - Places in a Ring
Pierre Estève
7:01
Active
3.5

2020-11-08

Atlantis II: Beyond Atlantis - Rainbow
Pierre Estève
5:58
Active
4.5

2022-04-16

Atlantis II: Beyond Atlantis - Rainbow Bridge
Pierre Estève
1:24
Active
4.0

2020-11-15

Atlantis II: Beyond Atlantis - Rainbow Bridge (Deep Bass Remix)
Pierre Estève
1:48
Active
3.0

2020-12-20

Atlantis II: Beyond Atlantis - Rhea's Garden
Pierre Estève
3:53
Active
4.0

2022-03-15

Atlantis II: Beyond Atlantis - Selva
Pierre Estève
4:46
Active
2.0

2022-03-05

Atlantis II: Beyond Atlantis - Stars
Pierre Estève
5:08
Active
3.7

2022-03-21

Atlantis II: Beyond Atlantis - Tepec
Pierre Estève
2:01
Active
4.0

2020-12-21

Atlantis II: Beyond Atlantis - The Abode of the Purple Deposit
Pierre Estève
4:09
Active
3.5

2022-02-05

Atlantis II: Beyond Atlantis - The Jaguar God
Pierre Estève
4:04
Active

2022-04-02

Atlantis II: Beyond Atlantis - The Lotus Veil
Pierre Estève
4:33
Active
3.7

2022-05-16

Atlantis II: Beyond Atlantis - The River
Pierre Estève
1:34
Active
3.7

2022-05-20

Atlantis II: Beyond Atlantis - The Sunken Isle
Pierre Estève
8:03
Active
3.3

2020-11-03

Atlantis II: Beyond Atlantis - The Tower in the Well
Pierre Estève
6:01
Active
3.7

2022-01-26

Atlantis II: Beyond Atlantis - The White Horse
Pierre Estève
0:39
Active
3.0

2022-04-27

Atlantis II: Beyond Atlantis - Tibet
Pierre Estève
4:35
Active
4.0

2021-11-25

Atlantis II: Beyond Atlantis - UnderWorld Wide Web
Pierre Estève
3:15
Active
2.8

2022-04-12

Atlantis II: Beyond Atlantis - Xibalba
Pierre Estève
4:36
Active
3.3

2022-05-24

Atlantis: The Lost Tales - Am Ma Eya
Pierre Estève
2:26
Active
3.5

2022-04-24

Atlantis: The Lost Tales - Ancient Winds
Pierre Estève , Stéphane Picq
1:48
Active
3.0

2021-12-23

Atlantis: The Lost Tales - Aube
Stéphane Picq
4:02
Active
3.0

2021-08-08

Atlantis: The Lost Tales - Awakening
Pierre Estève
6:41
Active
4.7

2022-04-27

Atlantis: The Lost Tales - Back to Atlantis
Pierre Estève
4:40
Active
4.6

2022-04-11

Atlantis: The Lost Tales - Coq Rouge
Pierre Estève
3:09
Active
2.0

2021-11-13

Atlantis: The Lost Tales - Crystal Winds
Pierre Estève
4:36
Active
3.0

2022-01-11

Atlantis: The Lost Tales - Dark Spirits
Pierre Estève , Stéphane Picq
3:03
Active
3.9

2022-01-25

Atlantis: The Lost Tales - Dream of the Dolphin
Stéphane Picq
5:01
Active
4.0

2022-03-09

Atlantis: The Lost Tales - Dream of the Owl
Stéphane Picq
6:53
Active
4.3

2022-03-25

Atlantis: The Lost Tales - Dream of the Rat
Stéphane Picq
1:48
Active
2.3

2022-01-04

Atlantis: The Lost Tales - La Tisseuse de Destins
Pierre Estève
5:10
Active
3.0

2020-12-12

Atlantis: The Lost Tales - Labyrinth
Stéphane Picq
5:22
Active
4.0

2022-01-27

Atlantis: The Lost Tales - Metamorphosis
Stéphane Picq
6:31
Active
4.5

2022-04-24

Atlantis: The Lost Tales - Muria
Pierre Estève
4:56
Active
3.0

2021-08-03

Atlantis: The Lost Tales - Nightmare
Pierre Estève , Stéphane Picq
0:51
Active

2021-07-14

Atlantis: The Lost Tales - Para Nua
Stéphane Picq
2:46
Active
2.8

2022-04-27

Atlantis: The Lost Tales - Pretress
Stéphane Picq
4:30
Active
3.0

2021-10-03

Atlantis: The Lost Tales - Rhea
Stéphane Picq
5:06
Active
4.0

2021-08-08

Atlantis: The Lost Tales - Spitzberg
Pierre Estève
5:10
Active
3.5

2021-12-05

Atlantis: The Lost Tales - Stonehenge
Stéphane Picq
2:32
Active
4.3

2022-03-20

Atlantis: The Lost Tales - Sunriders
Pierre Estève
2:14
Active
4.0

2020-12-09

Axelay - Axelay (Arranged)
Taro Kudou (工藤 太郎) Konami Kukeiha Club
1:42
Active
4.8

2022-04-26

Axelay - Axelay (Opening BGM)
Taro Kudou (工藤 太郎) Konami Kukeiha Club
1:41
Active
4.5

2022-05-03

Axelay - Bio-Tech (Boss 4 BGM)
Taro Kudou (工藤 太郎) Konami Kukeiha Club
1:33
Active
4.5

2022-05-19

Axelay - Bravo! (Stage Clear BGM)
Taro Kudou (工藤 太郎) Konami Kukeiha Club
0:19
Active
4.0

2021-05-24

Axelay - Burning (5th BGM)
Taro Kudou (工藤 太郎) Konami Kukeiha Club
3:22
Active
4.8

2022-01-27

Axelay - Colony (2nd BGM)
Taro Kudou (工藤 太郎) Konami Kukeiha Club
4:14
Active
4.4

2022-04-19

Axelay - Colony (Arranged)
Taro Kudou (工藤 太郎) Konami Kukeiha Club
4:59
Active
4.3

2022-03-14

Axelay - Cosmic Dance! (Boss 2 BGM)
Taro Kudou (工藤 太郎) Konami Kukeiha Club
3:04
Active
3.8

2022-04-30

Axelay - Cosmos (6th Space Part BGM)
Taro Kudou (工藤 太郎) Konami Kukeiha Club
3:08
Active
4.5

2022-04-10

Axelay - Danger (6th Base Interior Part BGM)
Taro Kudou (工藤 太郎) Konami Kukeiha Club
4:12
Active
4.3

2022-02-07

Axelay - Finale Alert (Boss 6 BGM)
Taro Kudou (工藤 太郎) Konami Kukeiha Club
1:47
Active
4.0

2022-05-12

Axelay - Fire Shoot (Boss 5 BGM)
Taro Kudou (工藤 太郎) Konami Kukeiha Club
1:35
Active
3.6

2022-05-22

Axelay - Mother (3rd BGM)
Taro Kudou (工藤 太郎) Konami Kukeiha Club
3:57
Active
4.1

2022-05-15

Axelay - Return to Mother (Staff BGM)
Taro Kudou (工藤 太郎) Konami Kukeiha Club
2:13
Active
4.0

2022-05-14

Axelay - Set Up (Weapon Select BGM))
Taro Kudou (工藤 太郎) Konami Kukeiha Club
0:50
Active
5.0

2022-01-30

Axelay - Silence (4th BGM)
Taro Kudou (工藤 太郎) Konami Kukeiha Club
3:26
Active
4.3

2022-01-26

Axelay - Spiders (Boss 1 BGM)
Taro Kudou (工藤 太郎) Konami Kukeiha Club
1:26
Active
4.5

2020-02-17

Axelay - The Moment of Rest (Ending BGM)
Taro Kudou (工藤 太郎) Konami Kukeiha Club
1:39
Active
3.8

2022-05-01

Axelay - Toughness (Boss Escape BGM)
Taro Kudou (工藤 太郎) Konami Kukeiha Club
1:20
Active
4.5

2022-03-03

Axelay - Unkai (1st BGM)
Taro Kudou (工藤 太郎) Konami Kukeiha Club
4:03
Active
4.4

2022-04-13

Axelay - Unkai (Arranged)
Taro Kudou (工藤 太郎) Konami Kukeiha Club
4:19
Active
4.8

2022-05-19

Axelay - What's that! (Boss 3 BGM)
Taro Kudou (工藤 太郎) Konami Kukeiha Club
1:48
Active
4.0

2022-01-17

Baldr Force Exe - Hikari wo Sagashite
Chico , Shinichi Sakurai
4:41
Active
4.0

2020-12-14

Baldur's Gate - Dark Alliance (Elfsong Remix)
Jeremy Soule
2:03
Active
5.0

2021-12-30

Baldur's Gate - Dark Alliance (intro)
Jeremy Soule
0:30
Active
3.0

2022-01-23

Baldur's Gate II: Shadows of Amn - Amongst the Sahaugin
Michael Hoenig
1:03
Active
3.0

2022-01-02

Baldur's Gate II: Shadows of Amn - Asylum Journey
Michael Hoenig
2:05
Active
4.0

2020-11-16

Baldur's Gate II: Shadows of Amn - City Battle I
Michael Hoenig
1:00
Active

2021-02-06

Baldur's Gate II: Shadows of Amn - City Battle II
Michael Hoenig
1:08
Active
5.0

2020-10-24

Baldur's Gate II: Shadows of Amn - City Gates
Michael Hoenig
1:22
Active
4.5

2022-01-29

Baldur's Gate II: Shadows of Amn - Forest Battle I
Michael Hoenig
1:19
Active
3.0

2021-07-09

Baldur's Gate II: Shadows of Amn - Forest Battle II
Michael Hoenig
1:02
Active

2022-01-18

Baldur's Gate II: Shadows of Amn - Galean Bayle Sailing
Michael Hoenig
1:15
Active
3.0

2021-07-25

Baldur's Gate II: Shadows of Amn - Jon Battle and Peace
Michael Hoenig
1:43
Active
4.0

2022-02-04

Baldur's Gate II: Shadows of Amn - Jon Irenicus Encounter Theme
Michael Hoenig
2:26
Active
3.5

2021-12-06

Baldur's Gate II: Shadows of Amn - Main Title
Michael Hoenig
2:02
Active
5.0

2022-02-15

Baldur's Gate II: Shadows of Amn - Mountain Battle I
Michael Hoenig
0:59
Active
3.0

2020-10-23

Baldur's Gate II: Shadows of Amn - Mountain Battle II
Michael Hoenig
1:07
Active
5.0

2020-11-22

Baldur's Gate II: Shadows of Amn - Nighttime in the Docks
Michael Hoenig
1:42
Active
3.0

2022-03-15

Baldur's Gate II: Shadows of Amn - Plains Battle I
Michael Hoenig
1:14
Active
5.0

2020-10-23

Baldur's Gate II: Shadows of Amn - Plains Battle II
Michael Hoenig
1:20
Active
3.0

2020-12-18

Baldur's Gate II: Shadows of Amn - Romance I
Michael Hoenig
2:04
Active
4.8

2022-01-09

Baldur's Gate II: Shadows of Amn - Romance II
Michael Hoenig
1:15
Active
5.0

2022-04-13

Baldur's Gate II: Shadows of Amn - Sewer Battle
Michael Hoenig
2:19
Active
3.0

2020-12-19

Baldur's Gate II: Shadows of Amn - Shadow Battle
Michael Hoenig
1:04
Active

2022-03-25

Baldur's Gate II: Shadows of Amn - Taverns
Michael Hoenig
1:22
Active
5.0

2022-03-19

Baldur's Gate II: Shadows of Amn - The Asylum
Michael Hoenig
0:59
Active

2021-12-29

Baldur's Gate II: Shadows of Amn - The Bad
Michael Hoenig
1:37
Active
3.0

2022-04-27

Baldur's Gate II: Sh