CVGM.net - Chiptune, Retro & Video Game Music

Song Information
Tags for song:
1st
2023
Abyss
arcade
Arkanoid
Compo
CompoWinner
OriginalHardware
Revision
Taito
Related songs:

Back Before Dark
by

RoccoW

Deep Space (Compo Cut)
by

Bacter (Itzik Shemesh-Sarel)
,

Saga Musix (Johannes Schultz)

Roadtrip

by

Virgill (Jochen Feldkoetter)

Origo

by

Andy [DE] (Andreas Dubois)

HBC-00010: Drag & Drop

by

D Fast (Harry Damm)

Cruisin 5

Author:

Meo (Gregory Engelhardt)

Abyss
Uploaded By:

FishGuy876
Song Length: 4:08
Release Year: 2023
Song Status: Active
Song Bitrate: 192 kbps
Song Source: Demo
Song Platform:

Arcade » Other (any non-listed arcade)
Additional Information:
Ranked 1st at Revision 2023 Wild Compo
Made on an original Arkanoid machine from 1986. Watch the YouTube video for extended footage & Info about this project
DEXTER: Concept, Code & Idea
RUFUS: Concept & Code
FADEONE: Graphic Designer
DANO: Effects Support, Level Editor & Tools
MEO.: Music
TARGHAN: Arkos Tracker 2 & Replayer
BARTMAN: MAME Patch & Tools, Camera & Cut
MiSTer & MAME: Documentation, Debug & Test
WEASEL: Cabinet Supplier
FLUXGOLD: Second Cabinet Supplier
LUXUSSCHNECKE: Set Decorator, Second Camera & Endless Patience
BORT, BOB & JU: Game Play & additional Set Decorators

Last Queued : Never Been Queued!
This song has been played 0 times. [See Request History]
It was added 1 month, 1 week ago.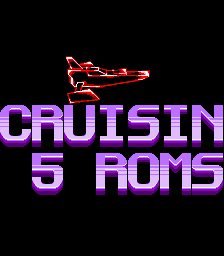 Download Pouet Production:
Click to Download
Song Rating
No Votes Yet :(
A total of 0 users have this song on their favourites list.
Compilation / Remix Information
This Song Is Listed In The Following Compilations:



Revision 2023

Screenshots
Add new screenshot
Song Corrections & Updates
[Edit Information] - [Add Links]