CVGM.net - Chiptune, Retro & Video Game Music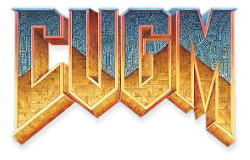 Song Information

Phoenix Wright: Ace Attorney: Justice for All - End (Part 2)
Author:

Akemi Kimura (Naoto Tanaka)
Production Label:

Capcom
Uploaded By:

MAT
Extra Resources:

Song Length: 1:50
Release Year: 2006
Song Status: Active
Song Bitrate: 128 kbps
Song Source: Game
Song Platform:

Handheld » Nintendo DS (Dual Screen) / DSi
Additional Information:
Used 2SF Decoder 0.22 / DeSmuME v0.8.0 (x86) WinAMP plug-in to convert original *.mini2sf file.
Last Queued : 10 months ago
This song has been played 14 times. [See Request History]
It was added 9 years, 9 months ago.
Song Rating
No Votes Yet :(
A total of 0 users have this song on their favourites list.
Compilation / Remix Information
This Song Is Listed In The Following Compilations:



Phoenix Wright: Ace Attorney: Justice for All

Screenshots
Add new screenshot
Song Corrections & Updates
[Edit Information] - [Add Links]