CVGM.net - Chiptune, Retro & Video Game Music

Platform - Computer » Commodore 64/128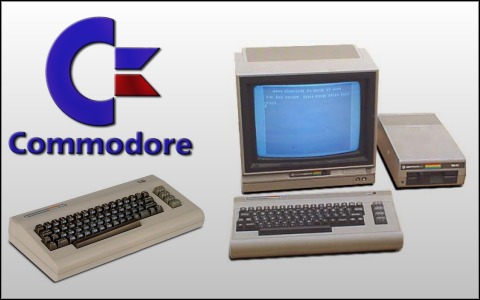 Things that should be added under this platform:
- songs ripped or recorded from C64/128 games on actual system or emulator
- emulated or actual SID tracks
----------------------------------------
Commodore 64, released in 1982, was not only the best selling computer of 1980s (17 million units) but also its SID sound chip is the most celebrated among game music listeners.
Engineer Robert Yannes who designed SID chip in 1981 thought that sound chips of other computers were "primitive" of their design and planned by people who did not know much about music. He used five months to develop the chip with two technicians. Some of planned features were not included to the final product due to shortage of time. The final product however contained things such as the envelope generator that could not be found from sound chips of other computers.
Composers such as Rob Hubbard, Martin Galway, Jeroen Tel, David Whittaker and Ben Daglish utilized the SID chip to create some of the most popular game music songs ever. Often they coded music directly with assembly language instead of using music composing programs.
Though the machine was already available in 1982, it was not until 1985 that Hubbard's music in particular the song from the game "Monty on the Run" made people to realize the possibilities of game music. Galway and Whittaker released some of their most famous songs in the following year and many other musicians soon followed the footsteps of these pioneers.
Commodore 128, released in 1985, was an expanded version of C64. Due to its smaller user base, just few games took advantage of its new features.
MOS Technology 6581/8580 SID chip:
* 3-channel synthesizer with programmable ADSR envelope
* 8 octaves
* 4 waveforms: Triangle, Sawtooth, Variable pulse, Noise
* Oscillator synchronization, ring modulation
* Programmable filter: high pass, low pass, band pass, notch filter
There are different models of SIDs such as 6581-R2, 6581-R3, 6581-R4 and 8580-R5. They give slightly different output. Ideally, songs should be played with the same SID model that composer has used. If song has samples, then it is often the case that just one of these SID models plays the song in a proper manner while other models play samples either too loudly or too silently. Especially filters behaving differently on each SID revision gave headache for many SID composers who tried to get their routines to work fine on every C64.
SID emulation gives often decent results though occasionally there are considerable differences between authentic and emulated output. SID is hard to emulate perfectly due to its partly analog nature. C64 songs played on CVGM are authentic recordings.
Songs
| Song Title | Artist | Song Length | Status | Avg. Vote | Queue | Last Played |
| --- | --- | --- | --- | --- | --- | --- |
| #C-64 IRC | AMB (Alex Martin) | 5:08 | Active | 4.0 | | 2023-11-20 |
| 1942 | Mark Cooksey | 2:08 | Active | 4.4 | | 2023-11-29 |
| 1988 Top 40 MEGAMIX | Edwin Van Santen 20th Century Composers | 3:55 | Active | 4.3 | | 2023-11-09 |
| 20 Years Is Nothing | Goto80 (Anders Carlsson) Hack'n'Trade | 5:07 | Active | 3.4 | | 2023-11-30 |
| 2000 kr! | Devia Ancients , Arsenic | 3:43 | Active | 3.0 | | 2023-10-26 |
| 2112 | Mik | 4:22 | Active | 4.1 | | 2023-09-03 |
| 3kr | Goto80 (Anders Carlsson) | 0:53 | Active | 4.0 | | 2023-10-25 |
| 4 Years - Azzdjazz | PRI (Volker Meitz) Oxyron | 2:54 | Active | 4.2 | | 2023-11-20 |
| 4checkers | eneloh Alpha Raid [AR] | 1:34 | Active | | | 2023-06-30 |
| 4x4 Off-Road Racing - Title | Paul Jaquays | 1:23 | Active | 3.8 | | 2023-11-29 |
| 5 A Row: Ingame | Martin Schemitsch Epic | 7:18 | Active | 4.4 | | 2023-11-14 |
| 5 A Row: Outtro | Martin Schemitsch Epic | 1:30 | Active | 3.6 | | 2023-11-18 |
| 5 A Row: Title | Martin Schemitsch Epic | 3:11 | Active | 4.6 | | 2023-11-10 |
| 5pyhun73r 3l337 v3r | Goto80 (Anders Carlsson) | 0:49 | Active | 4.0 | | 2023-10-08 |
| 5th Dream about Happiness (BMX Kidz high scores) | Yip (Jori Olkkonen) | 3:48 | Active | 3.8 | | 2023-10-30 |
| 64 Forever | Linus (Sascha Zeidler) ViruZ | 3:18 | Active | 4.4 | | 2023-12-05 |
| 7 Runes | Jeroen Soede | 2:26 | Active | 5.0 | | 2023-03-22 |
| 720 Degrees - Track 1 | Ben Daglish | 0:55 | Active | 4.3 | | 2023-11-14 |
| 720 Degrees - Track 2 | Ben Daglish | 1:43 | Active | 3.8 | | 2023-11-30 |
| 75% Sale Rea Buy More Remix | Heatbeat (Aleksi Eeben) | 2:15 | Active | 3.5 | | 2023-09-11 |
| 8-bit Mayhem Podcast: Ep. #4 | DRAX (Thomas Mogensen) | 3:14 | Active | 4.7 | | 2023-11-04 |
| 912 | Dane (Stellan Andersson) | 6:50 | Active | 4.6 | | 2023-11-13 |
| ?Illegal track or sector | Mat64 | 2:21 | Active | 2.6 | | 2023-06-13 |
| A Bit Odd | Bappalander (Ove Oldberg) Light (LGT) | 1:51 | Active | 4.4 | | 2023-10-25 |
| A lil bit of (intro) | Necrophobic (James Long) | 1:17 | Active | 4.3 | | 2023-11-24 |
| A SoapBox Opera | Fanta | 3:29 | Active | 4.8 | | 2023-11-23 |
| A Trace of Space | Laxity (Thomas E. Petersen) Maniacs Of Noise | 3:46 | Active | 5.0 | | 2023-12-04 |
| Aaf | Goto80 (Anders Carlsson) | 1:01 | Active | 4.5 | | 2023-10-24 |
| Aars '92 | PRI (Volker Meitz) Oxyron | 3:21 | Active | 4.3 | | 2023-09-16 |
| Abyss | Syndrom (Matthias Hartung) | 3:17 | Active | 4.0 | | 2023-03-20 |
| Access Denied - Blackswede Remix | PVCF (Kai Walter) Reflex [RFX] | 3:20 | Active | 4.0 | | 2023-12-05 |
| Access Denied - Intro | PVCF (Kai Walter) Reflex [RFX] | 1:14 | Active | 3.9 | | 2023-11-23 |
| Access Denied - Kata Sandom | PVCF (Kai Walter) Reflex [RFX] | 4:34 | Active | 3.8 | | 2023-10-19 |
| Access Denied - Scapelands | PVCF (Kai Walter) Reflex [RFX] | 3:06 | Active | 4.3 | | 2023-12-01 |
| Ace II - Main Theme | Rob Hubbard | 5:12 | Active | 4.6 | | 2023-07-06 |
| Acetylen | Fanta | 2:42 | Active | 4.8 | | 2023-10-08 |
| Acid Booger | Goto80 (Anders Carlsson) | 3:01 | Active | 3.6 | | 2023-10-22 |
| Acid Runner - BGM | Benji (Marek Wyszyñski) | 2:12 | Active | 4.4 | | 2023-11-25 |
| Acidroos | Goto80 (Anders Carlsson) | 2:02 | Active | 4.7 | | 2023-11-16 |
| Action Biker - Main Theme | Rob Hubbard | 3:07 | Active | 4.5 | | 2023-10-31 |
| Adderall cognitive expansion | franz_koopa (Jari S.) | 2:54 | Active | 4.6 | | 2023-10-31 |
| Addiction | Maktone (Martin Nordell) | 4:47 | Active | 4.7 | | 2023-11-13 |
| Addybook #12 | PRI (Volker Meitz) Oxyron | 1:16 | Active | 2.0 | | 2020-12-17 |
| ADIDAS Championship Football - Menu | Matthew Cannon | 2:12 | Active | 4.4 | | 2023-11-05 |
| ADIDAS Championship Football - Title | Matthew Cannon | 2:31 | Active | 4.1 | | 2023-11-01 |
| ADIDAS Championship Football - Win | Matthew Cannon | 0:40 | Active | 4.4 | | 2023-10-22 |
| Adventure Construction Set | David Warhol | 0:36 | Active | 4.1 | | 2023-11-20 |
| After Eight | Moon (Anders Elmén) Flash Incorporated [FHI] | 3:44 | Active | 4.4 | | 2023-10-06 |
| After the War | The Mercenary Cracker (Charles Deenen) | 3:46 | Active | 4.7 | | 2023-11-13 |
| Afterburner | Wave (Jeroen Tel) | 5:36 | Active | 4.7 | | 2023-11-01 |
| Ain't Seen Nothing Yet | Shinobi (Marcus Andre Rousseau) | 4:04 | Active | 4.0 | | 2023-11-29 |
| Air On A Raster Line | LFT (Linus Åkesson) Kryo | 2:26 | Active | 3.6 | | 2023-09-29 |
| Airscape Ride | Intensity (Arman Behdad) | 4:54 | Active | 4.8 | | 2023-11-27 |
| Airwolf Mix | Edwin Van Santen 20th Century Composers | 2:26 | Active | 4.8 | | 2023-12-03 |
| Airwolf Remix | Patrick Hinchy | 2:36 | Active | 3.9 | | 2023-12-02 |
| Ajvar Relish | Goto80 (Anders Carlsson) | 2:46 | Active | 3.8 | | 2023-11-12 |
| Alaska | Goto80 (Anders Carlsson) | 1:16 | Active | 4.0 | | 2023-09-28 |
| Albedo (subtune 1) | Gilles Soulet | 10:43 | Active | 4.5 | | 2023-11-03 |
| Alias | Goto80 (Anders Carlsson) | 1:19 | Active | 2.0 | | 2023-05-27 |
| Alien Syndrome - Title | Red (1) (Jeroen Kimmel) | 6:13 | Active | 4.5 | | 2023-11-14 |
| All That She Wants (8580) | Edwin Van Santen 20th Century Composers | 2:56 | Active | 4.5 | | 2023-10-27 |
| All You Know (Is Wrong) | Fanta | 4:07 | Needs Re-Encoding | 3.4 | | 2023-08-08 |
| Alloy Run - Main Theme | Wave (Jeroen Tel) Maniacs Of Noise | 6:46 | Active | 4.8 | | 2023-11-30 |
| Allt Under Himmelens Fäste | LFT (Linus Åkesson) | 3:25 | Active | 4.1 | | 2023-10-15 |
| Alpha Bitch | Dane (Stellan Andersson) Booze Design [BD] | 4:25 | Active | 4.8 | | 2023-11-19 |
| Alternative Fuel | Wave (Jeroen Tel) Maniacs Of Noise | 2:35 | Active | 4.7 | | 2023-11-24 |
| Alternative World Games - Track 1 | Ben Daglish | 1:25 | Active | 4.0 | | 2023-10-14 |
| Alternative World Games - Track 21 | Ben Daglish | 2:26 | Active | 3.6 | | 2023-11-14 |
| Alternative World Games - Track 22 | Ben Daglish | 3:11 | Active | 3.4 | | 2023-12-01 |
| Alternative World Games - Track 23 | Ben Daglish | 2:34 | Active | 3.0 | | 2023-04-08 |
| Alternative World Games - Track 24 | Ben Daglish | 2:50 | Active | 3.0 | | 2022-12-05 |
| Alternative World Games - Track 25 | Ben Daglish | 2:30 | Active | 3.0 | | 2022-02-21 |
| Alternative World Games - Track 26 | Ben Daglish | 2:20 | Active | 2.5 | | 2023-12-02 |
| Alternative World Games - Track 27 | Ben Daglish | 3:06 | Active | 2.4 | | 2023-12-02 |
| Ambystoma - Level II (2011) | Ultrasyd | 4:26 | Active | 4.5 | | 2023-11-15 |
| Amtrak | Edwin Van Santen 20th Century Composers | 1:48 | Active | 4.5 | | 2023-10-16 |
| And Again | 4-Mat (Matt Simmonds) Ate Bit | 1:10 | Active | 5.0 | | 2023-12-02 |
| Angel | Danko (Tomas Danko) , Decoder (Jesper Värn) | 3:29 | Active | 4.3 | | 2023-08-30 |
| Angel Project | !Cube (Toni Lönnberg) | 2:10 | Active | 4.7 | | 2023-11-01 |
| Anti H.E.R.O. | Mat64 | 2:45 | Active | 3.0 | | 2022-02-27 |
| Antics Chip War - Track 1 | Chris Hülsbeck | 4:47 | Active | 3.3 | | 2023-11-11 |
| Antics Chip War - Track 2 | Chris Hülsbeck | 5:12 | Active | 4.1 | | 2023-11-20 |
| Antics Chip War - Track 3 | Chris Hülsbeck | 3:31 | Active | 4.3 | | 2023-11-26 |
| Antorchas de la aldea del bosque | franz_koopa (Jari S.) | 4:17 | Active | 4.2 | | 2023-11-02 |
| Anything I Want | Moon (Anders Elmén) Flash Incorporated [FHI] | 2:30 | Active | 4.5 | | 2023-08-20 |
| Aquanori | Fanta | 2:18 | Active | 4.8 | | 2023-11-02 |
| Arc of Yesod: Ingame | Keith Tinman | 1:10 | Active | 4.0 | | 2023-10-01 |
| Arc of Yesod: Title | Keith Tinman | 0:45 | Active | 3.5 | | 2022-11-26 |
| Arcade Classics | Rob Hubbard | 6:42 | Active | 4.2 | | 2023-11-15 |
| Arcade Intro | Tim Kleinert Modern Arts | 6:18 | Active | 4.8 | | 2023-10-23 |
| Arcadia64 | Mat64 | 2:12 | Active | 3.0 | | 2023-11-29 |
| Archon | Tommy Dunbar | 0:38 | Active | 4.0 | | 2022-09-23 |
| Archon II: Adept | Tommy Dunbar | 0:26 | Active | 4.0 | | 2023-01-02 |
| Archon III: Exciter | Unknown Artist | 1:00 | Active | 4.0 | | 2023-08-11 |
| Ark of Pandora - Title | Ben Daglish | 1:23 | Active | 4.8 | | 2023-11-04 |
| Ark of Pandora - Track 2 | Ben Daglish | 1:43 | Active | 4.5 | | 2022-07-16 |
| Ark of Pandora - Track 3 | Ben Daglish | 2:19 | Active | 4.5 | | 2023-11-26 |
| Arkanoid - High-Score | Martin Galway | 1:17 | Active | 4.8 | | 2023-10-08 |
| Arkanoid - Title | Martin Galway | 2:17 | Active | 4.0 | | 2023-11-29 |
| Armageddon Man - Title | David Whittaker | 2:26 | Active | 4.6 | | 2023-11-02 |
| Armalyte - subsong 1 | Martin Walker | 3:34 | Active | 4.3 | | 2023-09-02 |
| Armalyte - subsong 2 | Martin Walker | 3:01 | Active | 4.0 | | 2023-06-08 |
| Armalyte - Subsong 3 | Martin Walker | 2:44 | Active | 3.6 | | 2023-10-05 |
| Arrivial Of The Queen Of Sheba | Andrew Colin | 3:11 | Active | 4.0 | | 2023-11-03 |
| Artillery #1 (Dualsid) | Geir Tjelta Maniacs Of Noise | 7:25 | Active | 4.9 | | 2023-11-30 |
| Artura - Ingame | Ben Daglish | 2:23 | Active | 3.5 | | 2023-05-28 |
| Artura - Title | Ben Daglish | 3:27 | Active | 3.8 | | 2023-12-03 |
| Ashes To Ashes (david bowie cover) | Mini Melodies (Sascha Zeidler) | 4:15 | Active | 4.6 | | 2023-11-18 |
| Aspar Grand Prix - Main Theme | Wave (Jeroen Tel) | 3:29 | Active | 4.2 | | 2023-11-29 |
| Asteroid Lindgren | Stinsen | 3:22 | Active | 4.4 | | 2023-12-03 |
| Athena - Title | Martin Galway | 1:59 | Active | 5.0 | | 2023-12-04 |
| Atomic Pretzel | Dalezy (Ronny Engmann) | 3:19 | Active | 4.2 | | 2023-10-30 |
| Atomino - Track 1 | Volker Strübing | 1:33 | Active | 4.3 | | 2023-11-18 |
| Atomino - Track 2 | Volker Strübing | 1:25 | Active | 4.0 | | 2023-05-20 |
| Atomino - Track 3 | Volker Strübing | 2:04 | Active | 4.0 | | 2023-01-02 |
| Atomino - Track 4 | Volker Strübing | 5:46 | Active | 3.8 | | 2023-12-03 |
| Atomino - Track 5 | Volker Strübing | 1:52 | Active | 4.3 | | 2023-10-10 |
| Audiorosputnick | Goto80 (Anders Carlsson) | 0:47 | Active | 4.0 | | 2023-09-30 |
| Auf Wiedersehen Monty - Main Theme | Ben Daglish , Rob Hubbard | 6:08 | Active | 4.7 | | 2023-11-29 |
| Axel F (The SID Is On) | Yuppster (Matthew Kuebrich) | 3:03 | Active | 4.9 | | 2023-11-01 |
| AY Tester | 4-Mat (Matt Simmonds) Cosine | 0:54 | Active | 4.3 | | 2023-10-29 |
| Aztec Challenge - Ingame | Paul Norman | 3:39 | Active | 3.6 | | 2023-10-19 |
| Baboon | DRAX (Thomas Mogensen) | 1:44 | Active | 5.0 | | 2022-11-25 |
| Baby of Can Guru - Loader | Chris Hülsbeck | 8:50 | Active | 4.6 | | 2023-11-02 |
| Baccaroo | Heino Görtz | 0:55 | Active | 3.5 | | 2023-08-08 |
| Bach | Mat64 | 1:42 | Active | 3.0 | | 2022-09-24 |
| Bach BWV 1080.1 - Contrapunctus 1 | LFT (Linus Åkesson) | 3:56 | Active | 4.0 | | 2023-09-11 |
| Bach BWV 565 - Toccata and Fugue in D minor (dualsid+reverb) | LFT (Linus Åkesson) | 8:54 | Active | 4.8 | | 2023-07-27 |
| Bach BWV 639 - Ich ruf zu dir | LFT (Linus Åkesson) | 2:41 | Active | 4.0 | | 2022-11-25 |
| Bach BWV 662 - Allein Gott | LFT (Linus Åkesson) | 6:44 | Active | 3.0 | | 2023-11-13 |
| Back to Blue | 4-Mat (Matt Simmonds) Cosine | 3:07 | Active | 4.5 | | 2023-11-03 |
| Back to the Future Part III - Tune 1 | The Mercenary Cracker (Charles Deenen) Maniacs Of Noise | 0:51 | Active | 4.1 | | 2023-09-15 |
| Back to the Future Part III - Tune 10 | The Mercenary Cracker (Charles Deenen) Maniacs Of Noise | 0:05 | Jingle | 4.0 | | 2012-04-17 |
| Back to the Future Part III - Tune 11 | The Mercenary Cracker (Charles Deenen) Maniacs Of Noise | 0:27 | Active | 4.6 | | 2023-11-29 |
| Bad Cat | Chris Hülsbeck | 7:51 | Active | 3.3 | | 2023-11-19 |
| Bad Hunter | Apollyon | 2:15 | Active | 4.0 | | 2023-05-02 |
| Bad Scene Poetry | 4-Mat (Matt Simmonds) Cosine | 1:54 | Active | 4.6 | | 2023-11-26 |
| Badlands | Matt Furniss | 1:22 | Active | 4.2 | | 2023-10-03 |
| Baila La Guerra (SkyFox Loader) | Aviador Dro | 1:30 | Active | 3.0 | | 2021-05-20 |
| Bangalaid | Goto80 (Anders Carlsson) | 2:40 | Active | 4.5 | | 2023-08-20 |
| Bangkok - 1 | Chris Abbott (1) | 0:38 | Active | 4.0 | | 2022-07-23 |
| Bangkok - 2 | Chris Abbott (1) | 3:46 | Active | 3.9 | | 2023-10-05 |
| Bangkok Knights | Rob Hubbard | 6:24 | Dupe | | | |
| Bangkok Knights - Loader | Matt Gray | 4:52 | Active | 4.4 | | 2023-10-27 |
| Bangkok Knights - Title | Rob Hubbard | 6:24 | Active | 2.6 | | 2023-10-30 |
| Bappalander | Kristian Røstøen | 1:53 | Active | 4.8 | | 2023-10-21 |
| Barbarian - Main Theme | Richard Joseph | 6:16 | Active | 4.5 | | 2023-11-02 |
| Barbarian II - Title | Richard Joseph | 1:42 | Active | 3.0 | | 2023-07-25 |
| Basil The Great Mouse Detective | Ben Daglish | 0:55 | Active | 2.7 | | 2023-10-15 |
| Basket Manager | Pietro Pino | 1:47 | Active | 4.0 | | 2021-11-28 |
| Batman (Long) | JCH (Jens-Christian Huus) | 4:52 | Active | 4.4 | | 2023-11-27 |
| Batman (Short) | JCH (Jens-Christian Huus) Vibrants | 3:13 | Active | 4.8 | | 2023-11-24 |
| Batman: The Caped Crusader | Fred Gray | 3:25 | Active | 4.7 | | 2023-10-25 |
| Batman: The Movie - Axis Chemical Factory | Matthew Cannon | 1:21 | Active | 4.9 | | 2023-10-23 |
| Batman: The Movie - Track 1 | Matthew Cannon | 2:47 | Active | 4.6 | | 2023-09-23 |
| Batman: The Movie - Track 6 | Matthew Cannon | 0:55 | Active | 4.7 | | 2023-11-02 |
| Batman: The Movie - Track 7 | Matthew Cannon | 1:35 | Active | 4.0 | | 2023-11-22 |
| Batman: The Movie - Track 8 | Matthew Cannon | 1:00 | Active | 4.9 | | 2023-11-18 |
| Batman: The Movie - Track 9 | Matthew Cannon | 2:26 | Active | 4.7 | | 2023-11-10 |
| Battle of Britain - Title | Rob Hubbard | 3:51 | Active | 4.4 | | 2023-11-15 |
| Battle Ships - Title | Mark Cooksey | 5:32 | Active | 4.2 | | 2023-12-05 |
| Battle Valley | Wave (Jeroen Tel) Maniacs Of Noise | 7:00 | Active | 4.6 | | 2023-10-19 |
| Be My Slave | Goto80 (Anders Carlsson) | 3:43 | Active | 1.9 | | 2023-11-02 |
| Beach Party Disco 2008 | cTrix (Chris Mylrae) | 3:36 | Active | 4.4 | | 2023-09-08 |
| Bedlam - Title | Unknown Artist | 1:12 | Active | 3.3 | | 2023-11-20 |
| Best | Moon (Anders Elmén) Flash Incorporated [FHI] | 3:06 | Active | 4.7 | | 2023-11-07 |
| Beyond | DRAX (Thomas Mogensen) | 2:50 | Active | 5.0 | | 2022-10-28 |
| Beyond Tetris - The Remix | X-tro Psyclone Cracking group | 4:18 | Active | 2.7 | | 2023-09-30 |
| Bigtest Song | Joss Manley | 3:29 | Active | 3.3 | | 2023-11-19 |
| Billy's Boogie Beta | Goto80 (Anders Carlsson) | 2:42 | Active | 4.0 | | 2021-02-27 |
| Bionic Commando - Stage 1 | Tim Follin (Timothy John Follin) | 1:53 | Active | 4.7 | | 2023-10-16 |
| Bionic Commando - Stage 2 | Tim Follin (Timothy John Follin) | 1:17 | Active | 4.8 | | 2023-11-19 |
| Bionic Commando - Stage 3 | Tim Follin (Timothy John Follin) | 1:10 | Active | 4.3 | | 2023-09-15 |
| Bionic Commando - Stage 4 | Tim Follin (Timothy John Follin) | 1:41 | Active | 4.4 | | 2023-10-28 |
| Bionic Commando - Stage 5 | Tim Follin (Timothy John Follin) | 1:10 | Active | 4.3 | | 2023-11-22 |
| Bionic Commando - subtune 1 | Tim Follin (Timothy John Follin) | 0:51 | Active | 1.7 | | 2023-12-03 |
| Bionic Commando - subtune 10 | Tim Follin (Timothy John Follin) | 0:55 | Active | 4.2 | | 2023-12-04 |
| Bionic Commando - USA Version | Unknown Artist | 2:21 | Active | 3.5 | | 2023-09-23 |
| Bismarck (Lili Marleen) | Jason C. Brooke | 0:53 | Active | 4.6 | | 2023-10-13 |
| Bit Like Johannes | 4-Mat (Matt Simmonds) | 1:09 | Active | 4.4 | | 2023-09-10 |
| Bla Bla | Swallow (Fredrick Ternell) Censor Design | 1:34 | Active | 2.8 | | 2023-07-14 |
| Black Lamp - In-game | Tim Follin (Timothy John Follin) | 2:17 | Active | 4.0 | | 2023-11-15 |
| Black Lamp - Jingle | Tim Follin (Timothy John Follin) | 0:03 | Jingle | | | 2015-04-03 |
| Black Lamp - Title | Tim Follin (Timothy John Follin) | 2:07 | Active | 4.5 | | 2023-12-05 |
| Blackmail - tune 1 | Genius (Reyn Ouwehand) | 3:19 | Active | 4.8 | | 2023-10-21 |
| Bladerunner | Zyron (Johan Åstrand) | 1:17 | Active | 4.3 | | 2023-10-21 |
| Blip! Video Classics | Tom Lanigan | 4:22 | Active | 4.6 | | 2023-10-25 |
| Blitzkrieg - Title | Ben Daglish | 3:35 | Active | 4.0 | | 2023-10-08 |
| Blob !! - part 1 | Gogol Atom | 4:04 | Active | 4.0 | | 2023-10-30 |
| Blob !! - Part 2 | Gogol Atom | 4:48 | Active | 3.9 | | 2023-07-29 |
| Blondie C64 | Geir Tjelta Abyss | 3:38 | Active | 4.6 | | 2023-10-05 |
| Blood Brothers - Title | Ben Daglish | 3:43 | Active | 4.3 | | 2023-11-14 |
| Blood`n Guts - Title | Lars Hård | 2:31 | Active | 3.4 | | 2023-11-30 |
| Blox | Goto80 (Anders Carlsson) | 2:24 | Active | 4.6 | | 2023-11-07 |
| Blue Ice | Warlord | 1:42 | Active | 4.4 | | 2023-11-10 |
| Blue Max 2001 | Ihor Wolosenko | 1:17 | Active | 3.6 | | 2023-11-22 |
| Blue Meanies - Title | The Eggman (Steve Barrett) | 5:35 | Active | 4.4 | | 2023-11-07 |
| Blue Monday 88 | Edwin Van Santen 20th Century Composers | 3:16 | Active | 4.6 | | 2023-11-05 |
| BMX Kidz - Title | Rob Hubbard | 3:02 | Needs Re-Encoding | 4.2 | | 2022-08-24 |
| Boese Hexe | Dalezy (Ronny Engmann) | 2:04 | Active | 4.3 | | 2023-11-16 |
| BOFH Servers Under Siege - Title/Ingame | Olli Niemitalo | 5:19 | Active | 4.0 | | 2023-10-23 |
| Bog I Bit | Goto80 (Anders Carlsson) | 3:06 | Active | 2.8 | | 2023-11-09 |
| Bomb Jack - Ingame (Les Chants Magnetiques Pt. II) | Mark Cooksey | 4:00 | Active | 4.5 | | 2023-11-04 |
| Bomb Jack - Title | Mark Cooksey | 1:49 | Active | 4.6 | | 2023-10-28 |
| Bomb Jack II - Ingame | Mark Cooksey | 2:56 | Active | 4.3 | | 2023-11-13 |
| Bombs Over Dresden | Fanta | 3:28 | Active | 4.7 | | 2023-11-07 |
| Bong-Fogel | Goto80 (Anders Carlsson) | 0:32 | Active | 3.0 | | 2023-05-06 |
| Boogie Factor | Reed (Jaakko Kaitaniemi) Fairlight (FLT) | 8:51 | Active | 4.3 | | 2023-08-08 |
| Boulder Dash - Title | Peter Liepa | 0:18 | Active | 4.9 | | 2023-10-16 |
| Bounces - Title | Fred Gray | 1:38 | Active | 3.7 | | 2023-12-03 |
| Bounder - Track 1 | Chris Shrigley | 0:55 | Active | 4.0 | | 2023-11-06 |
| Bounder - Track 2 | Chris Shrigley | 1:12 | Active | 4.4 | | 2023-11-08 |
| BraveStarr - BGM | David Whittaker | 3:31 | Active | 5.0 | | 2023-10-08 |
| Breakthru - Title | Fred Gray | 3:20 | Active | 4.0 | | 2023-10-22 |
| Bruna Not Found (live) | Mat64 | 3:33 | Active | 2.6 | | 2023-10-23 |
| Bubble Bobble - Ingame | Peter Clarke | 1:40 | Active | 4.8 | | 2023-11-11 |
| Bulldog - Main Theme | Ben Daglish | 2:31 | Active | 4.6 | | 2023-11-04 |
| Bump Set Spike - Beach Court | Rob Hubbard | 2:49 | Active | 4.3 | | 2023-10-29 |
| Bump Set Spike - Indoor Court | Rob Hubbard | 3:10 | Active | 4.3 | | 2023-11-25 |
| Bushido - Ending | Jason Page , Steve Turner | 3:45 | Active | 4.4 | | 2023-11-18 |
| Bushman | Fanta | 3:53 | Active | 4.3 | | 2023-09-03 |
| Bzarlghrrhi | Joss Manley | 3:43 | Active | 3.0 | | 2023-10-28 |
| bzt | Balrog (Andreas Dagnell) The Planet of Leather Moomins | 1:36 | Active | 3.3 | | 2023-07-30 |
| C-Rash | Zyron (Johan Åstrand) | 3:44 | Active | 5.0 | | 2023-10-20 |
| C64 - Game ingame | Ultrasyd | 4:03 | Rejected | | | |
| C64 - Short Shit (2010) | Ultrasyd | 1:47 | Active | 4.0 | | 2023-11-28 |
| C64 Platinum Hits II - 8580 Doped Pigs | Mini Melodies (Sascha Zeidler) | 2:57 | Active | 4.1 | | 2023-12-04 |
| C64 Platinum Hits II - Casting Vertigo Upon the Land Interlude | Mini Melodies (Sascha Zeidler) | 0:45 | Active | 3.0 | | 2023-05-23 |
| C64 Platinum Hits II - Datalife Verbatim | Mini Melodies (Sascha Zeidler) | 3:54 | Active | 4.2 | | 2023-11-04 |
| C64 Platinum Hits II - Fragments (Train to Nowhere) | Mini Melodies (Sascha Zeidler) | 4:00 | Active | 4.0 | | 2023-11-08 |
| C64 Platinum Hits II - Fuck you, progressive data, fuck me! | Mini Melodies (Sascha Zeidler) | 2:44 | Active | 2.5 | | 2023-10-29 |
| C64 Platinum Hits II - Locomotive Chef | Mini Melodies (Sascha Zeidler) | 3:03 | Active | 3.9 | | 2023-08-20 |
| C64 Platinum Hits II - Streets of Kleve | Mini Melodies (Sascha Zeidler) | 1:42 | Active | 5.0 | | 2023-11-24 |
| C64 Platinum Hits II - The Wild Bunch | Mini Melodies (Sascha Zeidler) | 2:53 | Active | 4.1 | | 2023-11-14 |
| Cabal - Title | Keith Tinman | 2:57 | Active | 4.3 | | 2023-11-06 |
| Caer Aisling | Asterion (Rafał Kazimierski) | 4:02 | Active | 4.3 | | 2023-09-23 |
| California Games - Half Pipe | Chris Grigg , Gil Freeman | 7:10 | Active | 3.5 | | 2023-12-05 |
| California Games - Surfing | Chris Grigg , Gil Freeman | 2:15 | Active | 4.5 | | 2023-11-26 |
| California Games - Title | Chris Grigg , Gil Freeman | 1:14 | Active | 4.8 | | 2023-10-13 |
| Call It Extasy | G-Fellow (Gerhard Flagge) Civitas | 4:40 | Active | 3.5 | | 2023-11-27 |
| Can't Continue | LFT (Linus Åkesson) | 3:38 | Active | | | 2023-05-01 |
| Cannibal Animal | Goto80 (Anders Carlsson) | 2:33 | Active | 3.3 | | 2023-11-16 |
| Cappucino | Deetsay (Tero Heikki Mäyränen) Panic | 2:17 | Active | 5.0 | | 2023-11-05 |
| Captain America in: The Doom Tube of Dr. Megalomann - Title | Anthony Lees | 4:18 | Active | 3.8 | | 2023-11-13 |
| Carved Dreams | Vip (Vincent Merken) | 4:09 | Active | 3.7 | | 2023-11-11 |
| Casa De Pablo (Tune #2) | Reverb (Mark) Lords | 4:09 | Active | 3.8 | | 2023-11-14 |
| Casio River | Goto80 (Anders Carlsson) | 2:30 | Active | 3.0 | | 2020-11-15 |
| Castle Master - Ingame | Matt Furniss | 1:22 | Active | 3.0 | | 2023-11-16 |
| Castle Master - Title | Matt Furniss | 2:53 | Active | 3.4 | | 2023-11-11 |
| Castlevania - All Clear | Kris Hatlelid | 0:04 | Jingle | 3.0 | | 2015-04-03 |
| Castlevania - Black Night | Kris Hatlelid | 1:12 | Active | 2.5 | | 2022-01-12 |
| Castlevania - Credits | Kris Hatlelid | 1:03 | Active | 4.0 | | 2023-11-26 |
| Castlevania - Heart of Fire - Stages 13-15 | Kris Hatlelid | 1:58 | Active | 3.8 | | 2023-11-04 |
| Castlevania - Miss | Kris Hatlelid | 0:01 | Inactive | 3.5 | | 2018-07-23 |
| Castlevania - Nothing to Lose | Kris Hatlelid | 0:25 | Active | 3.0 | | 2023-09-26 |
| Castlevania - Out of Time - Stage 16-17 | Kris Hatlelid | 1:10 | Active | 4.0 | | 2023-11-13 |
| Castlevania - Prologue | Kris Hatlelid | 0:07 | Jingle | | | 2015-04-03 |
| Castlevania - Stage Clear | Kris Hatlelid | 0:04 | Jingle | | | 2015-04-03 |
| Castlevania - Stalker - Stages 4-6 | Kris Hatlelid | 0:55 | Active | 4.3 | | 2023-10-20 |
| Castlevania - Vampire Killer - Stages 1-3 | Kris Hatlelid | 1:42 | Active | 3.8 | | 2023-12-02 |
| Castlevania - Walking on The Edge - Stages 10-12 | Kris Hatlelid | 2:39 | Active | 4.4 | | 2023-12-03 |
| Castlevania - Wicked Child - Stages 7-9 | Kris Hatlelid | 2:47 | Active | 4.3 | | 2023-11-12 |
| Cataball (Hopping Mad) | Mark Cooksey | 3:11 | Active | 4.2 | | 2023-11-07 |
| Cats and Ravens | Shinobi (Marcus Andre Rousseau) | 2:00 | Active | 4.0 | | 2023-11-08 |
| Cauldron - Title | Keith Miller | 2:06 | Active | 4.3 | | 2023-11-13 |
| Cauldron II - Title | Richard Joseph | 0:31 | Active | 4.5 | | 2023-10-24 |
| Cauldron Sinus Milieu | Mini Melodies (Sascha Zeidler) | 4:07 | Active | 4.1 | | 2023-11-06 |
| Cave Of The Word Wizard (Intro) | Unknown Artist | 1:13 | Active | 4.5 | | 2023-11-06 |
| CBM Master Theme | Mat64 | 2:45 | Active | 4.3 | | 2023-09-19 |
| CBM Master Theme (live) | Mat64 | 2:54 | Active | 3.0 | | 2022-08-01 |
| Cbm85 | Goto80 (Anders Carlsson) | 0:57 | Active | 4.0 | | 2022-05-07 |
| Celestielle Remix | Jeff (Søren Lund) Fairlight (FLT) | 3:18 | Active | 4.4 | | 2023-10-26 |
| Censor Introtune | Danko (Tomas Danko) | 1:32 | Active | 4.0 | | 2023-10-08 |
| Chain Reaction (Zoolook) | Rob Hubbard | 4:19 | Active | 4.4 | | 2023-10-21 |
| Chase HQ - Title (Demo) | Matt Furniss | 0:56 | Active | 4.6 | | 2023-10-07 |
| Chess II | Chris Abbott (1) | 3:27 | Active | 4.0 | | 2023-11-09 |
| Chewie Toffie | Joss Manley | 4:14 | Active | 1.5 | | 2023-10-21 |
| Chimera | Rob Hubbard | 2:10 | Active | 4.6 | | 2023-10-15 |
| Chimera - Track 2 | Rob Hubbard | 2:00 | Active | 3.9 | | 2023-11-25 |
| China Miner | Ian Gray | 1:58 | Active | 3.9 | | 2023-11-12 |
| Chop 'n' Drop - Loader | Rob Hubbard | 1:08 | Active | 3.0 | | 2023-09-18 |
| Chop 'n' Drop - Title | Rob Hubbard | 7:46 | Active | 4.0 | | 2023-10-15 |
| Chordian | JCH (Jens-Christian Huus) | 4:04 | Active | 4.3 | | 2023-11-29 |
| Christmas remix (Jingle bells) | Genius (Reyn Ouwehand) Scoop Design | 2:44 | Active | 4.5 | | 2023-11-14 |
| Chronos In Time (tim follin cover) | Mini Melodies (Sascha Zeidler) | 3:00 | Active | 3.9 | | 2023-10-16 |
| Chubby Gristle | Ben Daglish | 2:15 | Active | 4.0 | | 2023-11-25 |
| Church | DRAX (Thomas Mogensen) Vibrants | 2:29 | Active | 4.5 | | 2023-08-27 |
| Cisco Heat - Track 1 | Chris Scudds (Christopher Scudds) | 1:48 | Active | 4.8 | | 2023-11-18 |
| Citadel - Track 1 | Martin Walker | 4:02 | Active | 4.5 | | 2023-11-29 |
| Citadel - Track 4 | Martin Walker | 2:55 | Active | 4.2 | | 2023-10-20 |
| Clarencio v2 | DRAX (Thomas Mogensen) Maniacs Of Noise | 2:18 | Active | 4.8 | | 2023-11-17 |
| Clark O | Goto80 (Anders Carlsson) | 2:26 | Active | 4.3 | | 2023-11-05 |
| Co-Axis Remix - Ingame | 4-Mat (Matt Simmonds) Cosine | 4:54 | Active | 4.0 | | 2022-01-15 |
| Co-Axis Remix - Title | 4-Mat (Matt Simmonds) Cosine | 5:08 | Active | 4.0 | | 2023-11-22 |
| Cobra (Skyline) | Ben Daglish | 3:06 | Active | 4.9 | | 2023-11-24 |
| CockCrusher - Pride Of Denmark | McTech Bonzai | 4:07 | Active | 4.7 | | 2023-11-02 |
| Codescratz | AMB (Alex Martin) | 3:51 | Active | 2.5 | | 2022-01-31 |
| Coma | Moon (Anders Elmén) Flash Incorporated [FHI] | 2:24 | Active | 4.8 | | 2023-10-24 |
| Coma Light 10 - Above The Clouds | PRI (Volker Meitz) Oxyron | 3:19 | Active | 4.3 | | 2023-10-15 |
| Coma Light 10 - Bronx Vanilla | PRI (Volker Meitz) Oxyron | 1:44 | Active | 4.8 | | 2023-10-19 |
| Coma Light 5 - Broad Stream | PRI (Volker Meitz) Oxyron | 3:21 | Active | 4.3 | | 2023-11-17 |
| Coma Light 8 - Alrite! | PRI (Volker Meitz) Oxyron | 6:44 | Active | 4.4 | | 2023-11-29 |
| Combat Crazy: Warbringer | Wave (Jeroen Tel) | 6:54 | Active | 4.6 | | 2023-11-16 |
| Combat School | Martin Galway | 2:17 | Active | 3.3 | | 2023-10-14 |
| Comet - Track 1 | Denis Dechaume | 2:23 | Active | 4.2 | | 2023-10-05 |
| Comet - Track 2 | Denis Dechaume | 1:43 | Active | 4.8 | | 2023-11-21 |
| Comet - Track 3 | Denis Dechaume | 2:03 | Active | 4.3 | | 2023-11-03 |
| Comet - Track 4 | Denis Dechaume | 2:38 | Active | 3.9 | | 2023-10-11 |
| Comic Bakery | Martin Galway | 3:09 | Active | 4.8 | | 2023-11-15 |
| Commando - High Score | Rob Hubbard | 1:15 | Active | 4.9 | | 2023-11-25 |
| Commando - Ingame | Rob Hubbard | 3:54 | Active | 4.7 | | 2023-11-13 |
| Commodore 64 | Jeff (Søren Lund) Camelot , ViruZ | 2:14 | Active | 4.1 | | 2023-11-09 |
| Commodore 64 Christmas Smash Hits - Blue Christmas | Herr Kaschke | 2:25 | Active | 3.7 | | 2023-05-13 |
| Commodore 64 Christmas Smash Hits - Jingle Bells | Herr Kaschke | 1:47 | Active | 4.4 | | 2023-10-19 |
| Commodore 64 Christmas Smash Hits - Last Christmas | Herr Kaschke | 3:32 | Active | 4.6 | | 2023-08-12 |
| Commodore 64 Christmas Smash Hits - Rudolph the Rednose Raindeer | Herr Kaschke | 2:03 | Active | 4.3 | | 2023-05-19 |
| Commodore 64 Christmas Smash Hits - Santa Claus Is Coming to Town | Herr Kaschke | 3:33 | Active | 4.3 | | 2023-10-25 |
| Commodore 64 Christmas Smash Hits - We Wish You a Happy Christmas | Herr Kaschke | 4:48 | Active | 2.9 | | 2023-07-26 |
| Commodorish | Mat64 | 1:55 | Active | 4.0 | | 2023-06-15 |
| Compleeto! | Atoo (Anders Andréen) | 3:18 | Active | 4.6 | | 2023-11-06 |
| Complete | 4-Mat (Matt Simmonds) Cosine | 2:01 | Active | 4.2 | | 2023-10-13 |
| Computa | Stress_TN | 3:33 | Active | 4.0 | | 2023-10-16 |
| Con Tristezza | Little Nero (Kentaro Mori) | 3:02 | Active | 4.6 | | 2023-11-12 |
| Confuzion | Rob Hubbard | 4:03 | Active | 4.2 | | 2023-11-24 |
| Conquestador (Tune 3) | Edwin Van Santen 20th Century Composers | 4:50 | Active | 4.8 | | 2023-11-13 |
| Cosine Theme | 4-Mat (Matt Simmonds) Cosine | 1:48 | Active | 4.0 | | 2023-07-06 |
| Cosmic Causeway (Trailblazer II) | Shaun Southern | 2:25 | Active | 3.2 | | 2023-10-14 |
| Cosmic Pirate | The Orange Spoon | 1:05 | Active | 4.0 | | 2023-09-29 |
| Cosmonut | David Whittaker | 2:41 | Active | 4.3 | | 2023-11-15 |
| Could be Cool | LMan (Markus Klein) Censor Design | 3:26 | Active | 3.6 | | 2023-11-09 |
| Cowboy Kidz | Andrew Carter | 4:15 | Active | 3.8 | | 2023-11-18 |
| Cracker Mix | Rob Hubbard | 2:47 | Active | 3.8 | | 2023-10-29 |
| Crashed'n'Damaged 2 (live) | Mat64 | 1:34 | Active | 4.0 | | 2021-09-27 |
| Crazy Camel | Moon (Anders Elmén) Flash Incorporated [FHI] | 2:51 | Active | 4.2 | | 2023-11-13 |
| Crazy Comets - Special ReMix | Matt Gray | 3:55 | Active | 3.5 | | 2021-10-09 |
| Crazy Comets - Title | Rob Hubbard | 4:35 | Active | 4.6 | | 2023-11-25 |
| Crazy Comets - Track 2 | Rob Hubbard | 1:06 | Active | 4.0 | | 2023-02-09 |
| Creatures - Title | Steve Rowlands | 6:24 | Active | 4.6 | | 2023-11-21 |
| Crest Main A | Jeff (Søren Lund) Crest | 3:14 | Active | 4.6 | | 2023-10-07 |
| Crest Main B | Jeff (Søren Lund) Crest | 1:19 | Active | 3.3 | | 2023-11-11 |
| Crimson Blessing | Shinobi (Marcus Andre Rousseau) | 3:57 | Active | 4.7 | | 2023-08-12 |
| Crossbow | Jeff (Søren Lund) Crest | 1:56 | Active | 5.0 | | 2023-11-16 |
| Crusade! | Moon (Anders Elmén) Flash Incorporated [FHI] | 3:26 | Active | 4.3 | | 2023-07-10 |
| Cruzer on Chocolate Islands Interlude | Mini Melodies (Sascha Zeidler) | 1:00 | Active | 4.3 | | 2023-11-12 |
| Crystalline Caves | Mat64 | 2:28 | Active | 4.0 | | 2023-11-22 |
| Crystalline Caves (live) | Mat64 | 2:29 | Active | 4.0 | | 2023-08-25 |
| Cubulus | Unknown Artist | 3:05 | Active | 3.5 | | 2023-11-28 |
| Curse of the Azure Bonds | David Warhol | 1:36 | Active | 3.8 | | 2023-10-11 |
| Cyberdragon | Reed (Jaakko Kaitaniemi) | 3:21 | Active | 4.5 | | 2023-11-02 |
| Cybernoid II: The Revenge | Wave (Jeroen Tel) Maniacs Of Noise | 5:44 | Active | 4.9 | | 2023-11-21 |
| Cybernoid: The Fighting Machine | Wave (Jeroen Tel) Maniacs Of Noise | 6:38 | Active | 4.9 | | 2023-11-24 |
| CyberWing: Loader | 4-Mat (Matt Simmonds) Cosine | 1:23 | Active | 4.6 | | 2023-10-19 |
| Cycles: International Grand Prix Racing - Intro | Kris Hatlelid | 1:41 | Active | 4.5 | | 2022-11-16 |
| Cycles: International Grand Prix Racing - Menu Theme | Kris Hatlelid | 1:50 | Active | 4.0 | | 2023-01-06 |
| Daddy Mulk | Mat64 | 2:06 | Active | 3.5 | | 2023-11-18 |
| Daddy Mulk (live) | Mat64 | 2:06 | Active | 3.0 | | 2023-05-20 |
| Dan Dare 3: The Escape | Wave (Jeroen Tel) | 4:14 | Active | 4.7 | | 2023-11-08 |
| Dancin Axis of Evil | Maktone (Martin Nordell) Fairlight (FLT) | 3:34 | Active | 4.7 | | 2023-09-23 |
| Dancing Monster | Denes Baan , Peter Dekany | 1:17 | Active | 4.3 | | 2023-10-15 |
| Dark Side | Hagar (Wally Beben) | 12:30 | Active | 4.4 | | 2023-10-25 |
| Dark Star | Unknown Artist | 2:57 | Active | 4.0 | | 2023-11-04 |
| Darkman | Jonathan Dunn | 1:53 | Active | 4.8 | | 2023-11-08 |
| Datagroove | Goto80 (Anders Carlsson) | 1:08 | Active | 5.0 | | 2021-03-25 |
| Datagroove (ioeb monk) | Goto80 (Anders Carlsson) | 2:28 | Active | 2.0 | | 2023-11-17 |
| DataStorm2013 | Maktone (Martin Nordell) Fairlight (FLT) | 3:57 | Active | 4.7 | | 2023-11-22 |
| dbwud | Linde | 2:58 | Active | 4.0 | | 2023-10-09 |
| Deactivators | Simon PC Frost | 5:01 | Active | 4.2 | | 2023-11-10 |
| Death Wish III | Ben Daglish | 2:54 | Active | 4.1 | | 2023-12-01 |
| Deel 3 | Wave (Jeroen Tel) Maniacs Of Noise | 2:21 | Active | 4.5 | | 2023-11-10 |
| Deep | Fanta Chorus | 3:17 | Active | 4.7 | | 2023-06-01 |
| Deep Strike | Rob Hubbard | 3:36 | Active | 3.7 | | 2023-11-01 |
| Defender of the Crown - Holding a Tournament | Richard Joseph | 0:36 | Active | 4.0 | | 2023-03-21 |
| Defender of the Crown - Raiding a Castle | Richard Joseph | 0:47 | Active | 3.0 | | 2022-12-24 |
| Defender of the Crown - Rebecca (Love Theme) | Richard Joseph | 0:37 | Active | 4.0 | | 2023-10-26 |
| Defender of the Crown - Title | Richard Joseph | 0:58 | Active | 4.7 | | 2023-08-15 |
| Defender of the Crown - Victory | Richard Joseph | 2:11 | Active | 4.2 | | 2023-07-30 |
| Deflektor | Ben Daglish | 2:51 | Active | 4.6 | | 2023-10-20 |
| Deliverance - Ingame | Matt Gray | 3:20 | Active | 4.1 | | 2023-10-03 |
| Deliverance: Stormlord II - Title | Matt Gray | 3:43 | Active | 4.6 | | 2023-11-24 |
| Delta (Full) | Rob Hubbard | 11:22 | Active | 3.3 | | 2023-08-26 |
| Delta - E-Load Mix #1 | Rob Hubbard | 1:10 | Active | 4.5 | | 2021-08-30 |
| Delta - E-Load Mix #10 | Rob Hubbard | 1:42 | Active | 4.0 | | 2023-10-15 |
| Delta - E-Load Mix #11 | Rob Hubbard | 2:09 | Active | 4.5 | | 2022-07-21 |
| Delta - E-Load Mix #12 | Rob Hubbard | 1:25 | Active | 4.3 | | 2023-10-15 |
| Delta - E-Load Mix #13 | Rob Hubbard | 1:06 | Active | 3.0 | | 2023-11-30 |
| Delta - E-Load Mix #14 | Rob Hubbard | 2:11 | Active | 4.0 | | 2023-10-23 |
| Delta - E-Load Mix #15 | Rob Hubbard | 1:10 | Active | 2.5 | | 2022-09-09 |
| Delta - E-Load Mix #16 | Rob Hubbard | 1:00 | Active | 4.0 | | 2023-06-08 |
| Delta - E-Load Mix #2 | Rob Hubbard | 1:21 | Active | 4.6 | | 2023-12-02 |
| Delta - E-Load Mix #3 | Rob Hubbard | 2:18 | Active | 3.3 | | 2023-12-05 |
| Delta - E-Load Mix #4 | Rob Hubbard | 1:42 | Active | 4.0 | | 2023-09-26 |
| Delta - E-Load Mix #5 | Rob Hubbard | 1:02 | Active | 3.0 | | 2022-06-04 |
| Delta - E-Load Mix #6 | Rob Hubbard | 2:20 | Active | 3.3 | | 2023-10-29 |
| Delta - E-Load Mix #7 | Rob Hubbard | 1:06 | Active | 4.5 | | 2022-09-26 |
| Delta - E-Load Mix #8 | Rob Hubbard | 2:11 | Active | 3.7 | | 2023-08-28 |
| Delta - E-Load Mix #9 | Rob Hubbard | 2:18 | Active | 1.7 | | 2023-10-05 |
| Delta - E-Load Mix Compilation | Rob Hubbard | 2:56 | Active | 4.3 | | 2023-10-10 |
| Delta - Title | Rob Hubbard | 1:20 | Active | 4.8 | | 2023-10-30 |
| Delta - Track 13 | Rob Hubbard | 1:20 | Active | 4.3 | | 2023-10-14 |
| Deluxe Ecs | Goto80 (Anders Carlsson) | 1:19 | Active | 3.0 | | 2023-07-30 |
| Demo Tune (Sapiens - Part 2) | Gilles Soulet | 8:33 | Active | 4.5 | | 2023-11-03 |
| Desert Dream (Full) | Fanta Chorus , Resource [RSC] | 12:58 | Active | 4.7 | | 2023-11-25 |
| Desert Dream - Part 1 | Fanta Chorus , Resource [RSC] | 3:58 | Active | 4.8 | | 2023-11-27 |
| Desert Dream - Part 2 | Fanta Chorus , Resource [RSC] | 4:13 | Active | 4.6 | | 2023-11-28 |
| Desert Dream - Part 3 | Fanta Chorus , Resource [RSC] | 4:48 | Active | 4.8 | | 2023-12-05 |
| Device Not Present | LFT (Linus Åkesson) | 3:25 | Active | | | |
| Dexion Ranking Demo | Future Freak (Kim Christensen) | 3:55 | Active | 5.0 | | 2023-01-05 |
| Die Hard | Scott T. Etherton | 1:33 | Active | 3.9 | | 2023-11-16 |
| Die! Alien Slime - 1 | Tom Lanigan | 8:41 | Active | 3.1 | | 2021-01-28 |
| Die! Alien Slime - 2 | Tom Lanigan | 2:17 | Active | 4.0 | | 2023-11-21 |
| Die! Alien Slime - 3 | Tom Lanigan | 0:31 | Active | 4.0 | | 2023-12-04 |
| Digital Rave | Randy (Tomasz Szymczak) | 3:41 | Active | 3.0 | | 2023-09-05 |
| Dinorace 64 | Unknown Artist | 1:38 | Active | 4.0 | | 2023-10-20 |
| Dirk in Woodoo Castle | Mat64 | 1:55 | Active | 3.5 | | 2023-01-06 |
| Dis 1 Is Cool | Moon (Anders Elmén) Flash Incorporated [FHI] | 3:34 | Active | 4.8 | | 2023-10-17 |
| Disco Shit | DRAX (Thomas Mogensen) | 1:02 | Active | 5.0 | | 2023-11-01 |
| Disk Machine | Goto80 (Anders Carlsson) | 1:56 | Active | 3.0 | | 2021-05-28 |
| Disk Machine (Sky Pole Remix) | Goto80 (Anders Carlsson) | 2:41 | Active | 1.7 | | 2023-11-08 |
| Division By Zero | LFT (Linus Åkesson) | 4:08 | Active | | | 2023-08-31 |
| DMC Demo IV - Track 1 | Jozz (Johannes Bjerregaard) | 4:04 | Active | 4.8 | | 2023-12-05 |
| DMC Demo IV - Track 2 | Jozz (Johannes Bjerregaard) | 3:05 | Active | 4.5 | | 2023-11-29 |
| DMC Demo IV - Track 3 | Jozz (Johannes Bjerregaard) | 1:06 | Active | 4.3 | | 2023-10-04 |
| DMC Demo IV - Track 4 | Jozz (Johannes Bjerregaard) | 1:56 | Active | 4.6 | | 2023-10-16 |
| DNA Warrior | Future Freak (Kim Christensen) , Laxity (Thomas E. Petersen) | 4:23 | Active | 4.8 | | 2023-11-28 |
| Dominator - Loader | Matt Gray | 3:37 | Active | 4.6 | | 2023-11-14 |
| Don't Worry MindBender | Mat64 | 2:48 | Active | 4.0 | | 2023-03-07 |
| Don't You Want Me? | Datasette (John Davies) | 2:01 | Active | 4.9 | | 2023-10-20 |
| Donald Duck's Playground - Play music | Al Lowe | 0:42 | Active | 4.4 | | 2023-11-16 |
| Donald Duck's Playground - Town music | Al Lowe | 1:08 | Active | 4.3 | | 2023-11-22 |
| Dr. Ghetto | Goto80 (Anders Carlsson) Hack'n'Trade | 1:53 | Active | 4.0 | | 2022-08-11 |
| Draconus Title | Adam Gilmore | 3:31 | Active | 4.2 | | 2023-09-26 |
| Dragon Ninja | Jonathan Dunn | 1:45 | Active | 4.3 | | 2023-10-04 |
| Dragon's Lair Part II: Escape from Singe's Castle - The Rapids | Rob Hubbard | 1:02 | Active | 4.8 | | 2023-11-03 |
| Dragon's Lair Part II: Escape from Singe's Castle - Track 1 | Rob Hubbard | 1:02 | Active | 4.9 | | 2023-10-16 |
| Dragon's Lair Part II: Escape from Singe's Castle - Track 3 | Rob Hubbard | 1:34 | Active | 4.8 | | 2023-11-13 |
| Dragon's Lair Part II: Escape from Singe's Castle - Track 4 | Rob Hubbard | 0:58 | Active | 4.8 | | 2023-12-01 |
| Dragon's Lair Part II: Escape from Singe's Castle - Track 5 | Rob Hubbard | 1:26 | Active | 4.1 | | 2023-11-17 |
| Dragon's Lair Part II: Escape from Singe's Castle - Track 6 | Rob Hubbard | 1:07 | Active | 4.7 | | 2023-11-17 |
| Dragon's Lair Part II: Escape from Singe's Castle - Track 7 | Rob Hubbard | 2:39 | Active | 4.6 | | 2023-10-14 |
| Dragon's Lair Part II: Escape from Singe's Castle - Track 8 | Rob Hubbard | 0:39 | Active | 4.5 | | 2023-09-13 |
| Dragon's Lair Part II: Escape from Singe's Castle - Track 9 | Rob Hubbard | 2:09 | Active | 4.2 | | 2023-11-06 |
| Driller - Main Theme | Matt Gray | 8:41 | Active | 4.4 | | 2023-09-11 |
| Druid II: Enlightenment - Title | David M. Hanlon | 1:17 | Active | 5.0 | | 2023-10-08 |
| Drunken Ambient | Goto80 (Anders Carlsson) | 15:54 | Active | 2.4 | | 2021-05-24 |
| Dubtrip | Chema64 (José Padilla) | 3:12 | Active | 3.2 | | 2023-10-31 |
| Dulcedo Cogitationis | Chris Hülsbeck | 5:39 | Active | 4.7 | | 2023-11-17 |
| Dumping Robot | AMB (Alex Martin) | 2:34 | Active | 4.0 | | 2023-03-14 |
| Dune's K Remix | Jeff (Søren Lund) Crest | 4:25 | Active | 3.6 | | 2023-09-30 |
| Dunk Brothers | Wiklund (Alexander Wiklund) | 2:18 | Active | 4.5 | | 2023-10-19 |
| Dutch Breeze Advertisment | Edwin Van Santen 20th Century Composers | 1:09 | Active | 4.8 | | 2023-11-25 |
| Eagle Soft Crack | Unknown Artist | 3:55 | Active | 4.3 | | 2023-10-20 |
| Echoes | Geir Tjelta Maniacs Of Noise | 1:03 | Active | 4.6 | | 2023-11-11 |
| Edge of Disgrace | Dane (Stellan Andersson) Booze Design [BD] | 14:22 | Active | 4.5 | | 2023-11-27 |
| Ekkelt 8580 | Groms (Rune Gausdal) Offence , Prosonix | 4:58 | Active | 4.7 | | 2023-12-01 |
| El Valle de Mariquitas | franz_koopa (Jari S.) | 3:22 | Active | 4.4 | | 2023-11-24 |
| Electric Jesus | Intensity (Arman Behdad) | 3:45 | Active | 4.2 | | 2023-10-22 |
| Elektra Glide | David Whittaker | 2:18 | Active | 4.5 | | 2023-11-04 |
| Elektro Tribute | Mat64 | 1:46 | Active | 4.0 | | 2021-09-27 |
| Elektro1 | deathy (Clifford A. Anderson) Brainstorm | 6:53 | Active | 3.4 | | 2023-10-23 |
| Elf Caper Cracktro | 4-Mat (Matt Simmonds) Commodore Zone | 0:56 | Active | 3.3 | | 2023-12-05 |
| Eliminator - subtune 1 | Wave (Jeroen Tel) Maniacs Of Noise | 7:16 | Active | 4.4 | | 2023-10-15 |
| Eliminator - subtune 3 | Wave (Jeroen Tel) Maniacs Of Noise | 2:55 | Active | 4.8 | | 2023-11-27 |
| Emanation Machine | Goto80 (Anders Carlsson) | 3:59 | Active | 3.8 | | 2023-11-08 |
| Emanation Machine (Rivel Mix) | Goto80 (Anders Carlsson) | 3:25 | Active | 2.5 | | 2021-12-22 |
| Emancipation | tRasH cAn maN (Martin Lindeberg) | 2:52 | Active | 3.8 | | 2023-11-27 |
| Empty (512 Bytes) | 4-Mat (Matt Simmonds) | 1:12 | Active | 4.6 | | 2023-10-16 |
| Enigma Force | Fred Gray | 2:07 | Active | 4.6 | | 2023-11-16 |
| Entering | Mat64 | 0:03 | Inactive | | | 2013-03-10 |
| Escape From New York | Unknown Artist | 2:30 | Active | 3.1 | | 2023-10-11 |
| Escape From the Planet Of The Robot Monsters | Matt Furniss | 1:30 | Active | 4.1 | | 2023-11-10 |
| Escape From the Planet Of The Robot Monsters - Jingle | Matt Furniss | 0:06 | Jingle | | | |
| Eternal Light | Agemixer (Ari Yliaho) | 3:59 | Active | 4.5 | | 2023-09-12 |
| Euro-Dance | Jeff (Søren Lund) Crest | 1:48 | Active | 4.5 | | 2023-11-29 |
| Extra Chott | Moon (Anders Elmén) Flash Incorporated [FHI] | 2:25 | Active | 4.8 | | 2023-11-04 |
| F1 Simulator | The Mercenary Cracker (Charles Deenen) Maniacs Of Noise | 4:37 | Active | 4.4 | | 2023-11-19 |
| F4CG at Revision | Mario64 Fantastic 4 Cracking Group C64 (F4CG) | 1:29 | Active | 4.0 | | 2023-08-29 |
| Fairlight | Mike Alsop (Graham Jarvis & Rob Hartshorne) | 1:35 | Active | 3.5 | | 2023-10-29 |
| Falcon Patrol | Unknown Artist | 1:14 | Active | 4.6 | | 2023-07-11 |
| FAME (1) | Michael Hendriks | 2:11 | Active | 4.3 | | 2023-10-16 |
| Fanta in Space | Fanta | 2:56 | Active | 4.7 | | 2023-10-31 |
| Filter | 4-Mat (Matt Simmonds) Cosine | 2:35 | Active | 4.3 | | 2023-10-20 |
| Final Axel | Edwin Van Santen 20th Century Composers | 1:55 | Active | 4.8 | | 2023-09-02 |
| Final Synth Sample I - Track 1 | Rob Hubbard | 2:37 | Active | 4.0 | | 2023-10-23 |
| Final Synth Sample I - Track 2 | Rob Hubbard | 1:34 | Active | 4.5 | | 2021-12-11 |
| Final Synth Sample I - Track 3 | Rob Hubbard | 1:48 | Active | 4.0 | | 2023-08-18 |
| Final Synth Sample I - Track 4 | Rob Hubbard | 2:43 | Active | 3.8 | | 2023-08-16 |
| Final Synth Sample I - Track 5 | Rob Hubbard | 2:10 | Active | 4.8 | | 2023-11-29 |
| Final Synth Sample I - Track 6 | Rob Hubbard | 1:19 | Active | 4.0 | | 2023-07-14 |
| Final Synth Sample I - Track 7 | Rob Hubbard | 2:10 | Active | 3.8 | | 2023-09-20 |
| Final Synth Sample II - Track 1 | Rob Hubbard | 1:02 | Active | 4.0 | | 2022-07-10 |
| Final Synth Sample II - Track 3 | Rob Hubbard | 1:02 | Active | 4.0 | | 2023-07-10 |
| Final Synth Sample II - Track 4 | Rob Hubbard | 1:48 | Active | 3.7 | | 2023-10-26 |
| Final Synth Sample II - Track 5 | Rob Hubbard | 2:01 | Active | 4.3 | | 2023-10-21 |
| Finders Keepers | David Dunn | 1:37 | Active | 4.0 | | 2023-10-31 |
| Firefly | Fred Gray | 1:48 | Active | 4.3 | | 2023-10-29 |
| First One | 4-Mat (Matt Simmonds) | 2:14 | Active | 4.3 | | 2023-11-14 |
| Fist II: The Legend continues - Ingame Mix | Neil Brennan | 5:30 | Active | 3.6 | | 2023-11-03 |
| Fjordgubbe | Dalezy (Ronny Engmann) | 4:53 | Active | 4.2 | | 2023-09-26 |
| Flamethrower | Reed (Jaakko Kaitaniemi) Fairlight (FLT) | 3:05 | Active | 4.1 | | 2023-09-28 |
| Flash Gordon | Rob Hubbard | 6:22 | Active | 3.8 | | 2023-11-20 |
| Flex - Onward Ride (stereo dolbyfied) | Flex (AH) (Antti Hannula) 4th Dimension [4D] | 6:39 | Active | 5.0 | | 2023-10-01 |
| Flight of the Commodore - Censored Vlissingen | Starpilot (Duane Aberle) | 4:51 | Active | 3.5 | | 2023-12-01 |
| Flight of the Commodore - G-Mouse | Starpilot (Duane Aberle) | 3:08 | Active | 3.0 | | 2023-10-03 |
| Flight of the Commodore - Great Pleaidian Eclipse Alignment | Starpilot (Duane Aberle) | 4:08 | Active | 3.5 | | 2023-04-10 |
| Flight of the Commodore - Hopi Sun Halos | Starpilot (Duane Aberle) | 2:31 | Active | 3.0 | | 2023-04-25 |
| Flight of the Commodore - Quaternions is Tensors | Starpilot (Duane Aberle) | 3:19 | Active | 3.0 | | 2023-07-21 |
| Flight of the Commodore - So Weird | Starpilot (Duane Aberle) | 2:56 | Active | 3.0 | | 2023-09-19 |
| Flight of the Commodore - Tell Lie Vision | Starpilot (Duane Aberle) | 2:43 | Active | 1.7 | | 2023-11-04 |
| Flight of the Commodore - The Heart Is Telepathic / In-Q-Tel Noise | Starpilot (Duane Aberle) | 3:52 | Active | 1.5 | | 2023-10-06 |
| Flight of the Commodore - Trash Casket | Starpilot (Duane Aberle) | 2:48 | Active | 3.3 | | 2023-08-22 |
| Flight of the Commodore - Ugly As History | Starpilot (Duane Aberle) | 3:13 | Active | 2.7 | | 2023-10-18 |
| Flight of the Commodore - Watching The Skies | Starpilot (Duane Aberle) | 3:11 | Active | 4.0 | | 2023-09-13 |
| Flimbo's Quest - Ending | Jozz (Johannes Bjerregaard) Maniacs Of Noise | 1:56 | Active | 4.4 | | 2023-05-20 |
| Flimbo's Quest - Ingame music 1 | Jozz (Johannes Bjerregaard) Maniacs Of Noise | 2:58 | Active | 4.7 | | 2023-10-27 |
| Flimbo's Quest - Ingame music 2 | Jozz (Johannes Bjerregaard) Maniacs Of Noise | 3:13 | Active | 4.7 | | 2023-11-12 |
| Flimbo's Quest - Loader | Genius (Reyn Ouwehand) Maniacs Of Noise | 2:24 | Active | 4.9 | | 2023-12-05 |
| Flimbo's Quest - Menu music | Jozz (Johannes Bjerregaard) Maniacs Of Noise | 4:18 | Active | 4.1 | | 2023-11-06 |
| Flimbo's Quest - Title music | Jozz (Johannes Bjerregaard) Maniacs Of Noise | 2:04 | Active | 5.0 | | 2023-10-26 |
| Flimbo's Quest - Unused loader | Jozz (Johannes Bjerregaard) Maniacs Of Noise | 1:56 | Active | 4.6 | | 2023-11-17 |
| Flowerz | A-Man (Steven Diemer) Xenon | 2:44 | Active | 4.7 | | 2023-10-23 |
| Flying Shark - Track 7 | Jim Evans | 1:15 | Active | 4.5 | | 2023-10-08 |
| Focus On Food | Dalezy (Ronny Engmann) | 1:54 | Active | 4.6 | | 2023-10-20 |
| Fonky Spenat | Goto80 (Anders Carlsson) | 1:11 | Active | 2.0 | | 2023-11-20 |
| For You | DRAX (Thomas Mogensen) | 1:22 | Active | 4.0 | | 2022-10-28 |
| Forbidden Forest - Ingame | Paul Norman | 1:42 | Active | 4.3 | | 2023-08-29 |
| Formula 1 Simulator | Rob Hubbard | 3:32 | Active | 4.3 | | 2023-10-21 |
| Formula Too Complex | LFT (Linus Åkesson) | 3:59 | Active | | | 2023-06-18 |
| Fornewspress | Goto80 (Anders Carlsson) | 4:02 | Active | 2.8 | | 2023-11-25 |
| Foros | Goto80 (Anders Carlsson) | 2:44 | Active | 3.2 | | 2023-11-08 |
| Fortress of Narzod Boss Fight | Mini Melodies (Sascha Zeidler) | 1:39 | Active | 4.5 | | 2023-08-24 |
| Fortress of Narzod Highscore | Mini Melodies (Sascha Zeidler) | 0:34 | Active | 3.5 | | 2021-05-13 |
| Fortress of Narzod Ingame | Mini Melodies (Sascha Zeidler) | 3:49 | Active | 3.5 | | 2023-11-02 |
| Fortress of Narzod Title | Mini Melodies (Sascha Zeidler) | 2:32 | Active | 3.0 | | 2023-08-10 |
| Fortress of Narzod World Complete | Mini Melodies (Sascha Zeidler) | 0:04 | Jingle | 5.0 | | 2015-04-03 |
| Foul Bits | Warlord | 1:26 | Active | 4.3 | | 2023-11-09 |
| Fourth Dimension | Jozz (Johannes Bjerregaard) | 5:13 | Active | 4.3 | | 2023-10-16 |
| Fratres by Arvo Pärt (Dual-SID) | LFT (Linus Åkesson) | 10:54 | Active | 3.5 | | 2023-07-27 |
| Freddy Hardest | Unknown Artist | 2:55 | Active | 3.0 | | 2023-11-27 |
| Free Fall | Heatbeat (Aleksi Eeben) | 3:25 | Active | 4.5 | | 2023-11-05 |
| Freestyler | Agemixer (Ari Yliaho) | 4:41 | Active | 4.7 | | 2023-11-16 |
| Friday the 13th - Ingame | Unknown Artist | 2:10 | Active | 4.0 | | 2023-11-03 |
| Froehn | Frank Wienberg | 1:56 | Active | 4.3 | | 2023-09-26 |
| Frogger | Unknown Artist | 2:33 | Active | 4.2 | | 2023-09-25 |
| Fuck The system | Maktone (Martin Nordell) Fairlight (FLT) | 3:22 | Active | 4.5 | | 2023-11-12 |
| Funball Intro | Moon (Anders Elmén) Flash Incorporated [FHI] | 3:27 | Active | 4.6 | | 2023-10-26 |
| Future Comets | Shinobi (Marcus Andre Rousseau) | 2:17 | Active | 4.0 | | 2023-10-16 |
| Fødselsdagen (2009) | Ultrasyd | 3:52 | Active | 4.6 | | 2023-10-11 |
| G.I.Hero | Wave (Jeroen Tel) Maniacs Of Noise | 6:32 | Active | 4.8 | | 2023-10-08 |
| Gabba Rules! | Randy (Tomasz Szymczak) | 3:24 | Active | 3.0 | | 2020-12-13 |
| Gabber Nation | Randy (Tomasz Szymczak) | 3:00 | Active | 3.7 | | 2023-10-25 |
| Galaforce 2 | Chris Abbott (1) | 3:22 | Active | 4.3 | | 2023-08-13 |
| Galletas de Frambuesa | franz_koopa (Jari S.) | 2:37 | Active | 4.5 | | 2023-12-01 |
| Game Over | Martin Galway | 5:03 | Active | 4.3 | | 2023-08-04 |
| Gauntlet III: The Final Quest | Tim Follin (Timothy John Follin) | 2:10 | Active | 4.2 | | 2023-11-19 |
| Gen's Song | PDF Format (David Dineen-Porter) | 3:02 | Active | 3.3 | | 2023-11-05 |
| Gerry The Germ Goes Body Poppin' - Track 1 | Rob Hubbard | 1:33 | Active | 4.3 | | 2023-11-16 |
| Gerry The Germ Goes Body Poppin' - Track 2 | Rob Hubbard | 1:48 | Active | 4.3 | | 2023-11-17 |
| Gerry The Germ Goes Body Poppin' - Track 3 | Rob Hubbard | 1:44 | Active | 4.3 | | 2023-11-25 |
| Gerry The Germ Goes Body Poppin' - Track 4 | Rob Hubbard | 2:11 | Active | 4.0 | | 2021-09-02 |
| Gerry The Germ Goes Body Poppin' - Track 5 | Rob Hubbard | 1:40 | Active | 4.3 | | 2023-11-25 |
| Gerry The Germ Goes Body Poppin' - Track 6 | Rob Hubbard | 1:33 | Active | 4.0 | | 2023-09-07 |
| Gerry The Germ Goes Body Poppin' - Track 7 | Rob Hubbard | 1:48 | Active | 4.0 | | 2023-06-07 |
| Get Down Da Fonk Me | Goto80 (Anders Carlsson) | 1:04 | Active | 3.0 | | 2023-10-17 |
| Get Savage | Mat64 | 2:56 | Active | 3.0 | | 2022-11-05 |
| Getting those lazer vibes | franz_koopa (Jari S.) | 2:53 | Active | 4.7 | | 2023-11-06 |
| Ghosts 'n Goblins | Mark Cooksey | 3:49 | Active | 4.7 | | 2023-09-24 |
| Ghouls 'n Ghosts - Game Complete | Tim Follin (Timothy John Follin) | 2:08 | Active | 3.6 | | 2023-09-29 |
| Ghouls 'n Ghosts - High score | Tim Follin (Timothy John Follin) | 1:40 | Active | 4.6 | | 2023-11-26 |
| Ghouls 'n Ghosts - Intro | Tim Follin (Timothy John Follin) | 3:56 | Active | 4.4 | | 2023-11-27 |
| Ghouls 'n Ghosts - Stage 1 | Tim Follin (Timothy John Follin) | 2:52 | Active | 4.5 | | 2023-11-09 |
| Ghouls 'n Ghosts - Stage 2 | Tim Follin (Timothy John Follin) | 2:28 | Active | 4.8 | | 2023-10-30 |
| Ghouls 'n Ghosts - Stage 3 | Tim Follin (Timothy John Follin) | 2:19 | Active | 4.4 | | 2023-11-16 |
| Ghouls 'n Ghosts - Stage 4 | Tim Follin (Timothy John Follin) | 1:54 | Active | 4.6 | | 2023-11-18 |
| Ghouls 'n Ghosts - Stage 5 | Tim Follin (Timothy John Follin) | 3:14 | Active | 3.8 | | 2023-10-09 |
| Glide | !Cube (Toni Lönnberg) | 3:05 | Active | 4.8 | | 2023-11-01 |
| Glider Rider | David Whittaker | 1:43 | Active | 4.9 | | 2023-11-17 |
| Gliding Away | Moon (Anders Elmén) Flash Incorporated [FHI] | 2:20 | Active | 4.8 | | 2023-11-18 |
| Gloria | Dane (Stellan Andersson) , Mitch (Michael Nilsson-Vonderburgh) | 4:30 | Active | 4.9 | | 2023-11-22 |
| Golden Moments | Scarzix (Carsten Berggreen) Fairlight (FLT) , Offence , Prosonix | 3:31 | Active | 4.8 | | 2023-11-23 |
| Gone | DRAX (Thomas Mogensen) | 1:21 | Active | 4.5 | | 2022-10-28 |
| Good Citizen's Tango | Heatbeat (Aleksi Eeben) | 3:31 | Active | 4.1 | | 2023-10-30 |
| Goodbye Censor | Danko (Tomas Danko) | 2:49 | Active | 4.5 | | 2023-11-19 |
| Gopho | Goto80 (Anders Carlsson) | 3:45 | Active | 4.6 | | 2023-11-16 |
| GOTO 10 | Mat64 | 2:27 | Active | 3.5 | | 2021-12-03 |
| Gradius - Beginning of History | Unknown Artist | 0:45 | Active | 4.0 | | 2023-05-06 |
| Gradius - Challenger 1985 | Unknown Artist | 1:01 | Active | 4.0 | | 2023-05-15 |
| Grand Prix Circuit - Intro | Kris Hatlelid | 2:37 | Active | 4.3 | | 2023-10-22 |
| Grand Prix Circuit - Menu Theme | Kris Hatlelid | 1:41 | Active | 4.0 | | 2022-10-25 |
| Grand Prix Circuit - Qualifying Results | Kris Hatlelid | 1:28 | Active | 4.0 | | 2023-01-01 |
| GraphixMania II - Part 6 | Tim Kleinert Modern Arts | 7:52 | Active | 3.2 | | 2023-10-15 |
| Greak 3A | Goto80 (Anders Carlsson) | 3:02 | Active | 4.4 | | 2023-11-06 |
| Great Giana Sisters - Ingame, good natured music | Chris Hülsbeck | 1:44 | Active | 4.5 | | 2023-10-18 |
| Great Giana Sisters - Ingame, scary music | Chris Hülsbeck | 1:09 | Active | 3.6 | | 2023-11-01 |
| Great Giana Sisters - Select game | Chris Hülsbeck | 1:14 | Active | 4.9 | | 2023-11-20 |
| Great Giana Sisters - Title | Chris Hülsbeck | 3:37 | Active | 4.7 | | 2023-09-24 |
| Green Beret - Loader | Martin Galway | 3:48 | Active | 4.4 | | 2023-10-09 |
| Green Beret - Title | Martin Galway | 3:13 | Active | 4.7 | | 2023-11-27 |
| Grell & Falla: Ingame | 4-Mat (Matt Simmonds) | 0:57 | Active | 3.7 | | 2023-12-04 |
| Grell & Falla: Title | 4-Mat (Matt Simmonds) | 1:56 | Active | 5.0 | | 2023-12-01 |
| Gremlins | DRAX (Thomas Mogensen) Maniacs Of Noise | 1:14 | Active | 4.7 | | 2023-11-22 |
| Groove Is In The Heart | Edwin Van Santen 20th Century Composers | 1:47 | Active | 4.8 | | 2023-10-30 |
| Guerrilla War - song 3 | Jonathan Dunn | 2:57 | Active | 4.1 | | 2023-11-07 |
| Gyroscope | Mark Alphingwood (Graham Jarvis & Rob Hartshorne) | 1:13 | Active | 4.7 | | 2023-11-18 |
| Hades Nebula | Unknown Artist | 1:39 | Active | 4.2 | | 2023-11-26 |
| Hades Nebula - BGM | Ben Daglish | 3:38 | Active | 4.2 | | 2023-11-29 |
| Hades Nebula - Highscore | Ben Daglish | 0:24 | Active | 4.0 | | 2022-10-26 |
| Hades Nebula - Title | Ben Daglish | 1:37 | Active | 4.0 | | 2023-11-04 |
| Hamster In The Oven | Mat64 | 1:51 | Active | 3.5 | | 2023-09-30 |
| Hamster on the Run | Mat64 | 1:43 | Active | 4.0 | | 2023-06-12 |
| Hamster On The Run (live) | Mat64 | 1:49 | Active | 3.5 | | 2023-06-24 |
| Hard Track | Jeff (Søren Lund) Crest | 3:02 | Active | 4.3 | | 2023-11-07 |
| Harden your Horns | Mini Melodies (Sascha Zeidler) | 3:32 | Active | 4.6 | | 2023-11-09 |
| Hartofs | Danko (Tomas Danko) | 2:27 | Active | 4.6 | | 2023-11-09 |
| Harvey Smith Showjumper | Rob Hubbard | 2:05 | Active | 3.9 | | 2023-11-06 |
| Hatework | Wacek (Adam Wacławski) | 2:24 | Active | 3.8 | | 2023-11-20 |
| Havskatt (2009) | Ultrasyd | 4:47 | Active | 4.5 | | 2023-09-16 |
| Hawk | 4-Mat (Matt Simmonds) | 2:26 | Active | 4.3 | | 2023-11-29 |
| Hawkeye | Wave (Jeroen Tel) Maniacs Of Noise | 6:23 | Active | 4.8 | | 2023-11-29 |
| He-Man | Ben Daglish | 2:01 | Active | 4.4 | | 2023-09-29 |
| Heart And Soul | A-Man (Steven Diemer) T'Pau | 2:05 | Active | 4.4 | | 2023-10-19 |
| Heart of Africa | David Warhol | 2:31 | Active | 3.0 | | 2023-11-14 |
| Heartland | Keith Tinman | 0:34 | Active | 4.2 | | 2023-11-05 |
| Helikopter Jagd - Ingame | Martin Galway | 2:55 | Active | 2.4 | | 2023-12-03 |
| Helikopter Jagd - Jingle (Ocean Loader 2) | Martin Galway | 0:10 | Jingle | | | |
| Helikopter Jagd - Title | Martin Galway | 2:55 | Active | 4.3 | | 2023-11-02 |
| Hempel's covering-law funk (or Marmelade Zone act 1) | franz_koopa (Jari S.) | 3:09 | Active | 4.3 | | 2023-10-01 |
| High Resolution | Genius (Reyn Ouwehand) | 3:19 | Active | 4.8 | | 2023-10-31 |
| Highnoon - Ingame | David Dunn | 1:22 | Active | 4.0 | | 2023-10-22 |
| Highway Encounter | Fred Gray | 3:13 | Active | 4.3 | | 2023-10-26 |
| Holiday Funk | Jeff (Søren Lund) Camelot | 1:32 | Active | 3.5 | | 2022-01-29 |
| Hollywood Or Bust - Track 1 | Rob Hubbard | 1:10 | Active | 2.3 | | 2023-09-23 |
| Hollywood Or Bust - Track 2 | Rob Hubbard | 1:10 | Active | 2.8 | | 2023-11-22 |
| Hollywood Or Bust - Track 3 | Rob Hubbard | 3:05 | Active | 3.3 | | 2023-08-25 |
| Horace Saga | Mat64 | 3:16 | Active | 4.5 | | 2023-07-05 |
| Hotel California | Danko (Tomas Danko) | 6:23 | Active | 4.5 | | 2023-09-29 |
| House Jack Built, The | Keith Tinman | 1:04 | Active | 5.0 | | 2023-09-14 |
| Hover Bovver | James Lisney | 1:04 | Active | 3.6 | | 2023-09-19 |
| Hudson Hawk - Title | Keith Tinman | 0:54 | Active | 3.7 | | 2023-10-04 |
| Hudson Hawk: Level Intro | Keith Tinman | 0:31 | Active | 4.5 | | 2023-07-18 |
| Human Race - Track 1 | Rob Hubbard | 2:49 | Active | 4.4 | | 2023-10-28 |
| Human Race - Track 2 | Rob Hubbard | 1:18 | Active | 4.0 | | 2022-03-30 |
| Human Race - Track 3 | Rob Hubbard | 1:07 | Active | 3.0 | | 2022-02-20 |
| Human Race - Track 4 | Rob Hubbard | 3:05 | Active | 4.6 | | 2023-12-05 |
| Human Race - Track 5 | Rob Hubbard | 1:36 | Active | 3.0 | | 2021-10-21 |
| Hunter Patrol | Rob Hubbard | 3:37 | Active | 4.3 | | 2023-11-05 |
| Hyber Blob | The Eggman (Steve Barrett) | 4:13 | Active | 4.8 | | 2023-11-22 |
| Hybris | Oedipus (Borgar Thorsteinsson) | 2:34 | Active | 4.8 | | 2023-11-03 |
| Hypa-Ball: Jingle | Keith Tinman | 0:07 | Jingle | 4.0 | | |
| Hypa-Ball: Title | Keith Tinman | 2:03 | Active | 4.7 | | 2023-10-22 |
| Hypogastrium | Moon (Anders Elmén) Flash Incorporated [FHI] | 3:08 | Active | 4.3 | | 2023-09-25 |
| Hysteria | Fred Gray | 2:48 | Active | 4.7 | | 2023-12-03 |
| I swore a vow on my dying breath (to ride a trail that ends in death) | Mini Melodies (Sascha Zeidler) | 3:23 | Active | 4.3 | | 2023-11-19 |
| I Want More Diamonds! - Track 1 | The Galactic Stranger (Gábor G.) | 6:48 | Active | 4.9 | | 2023-11-05 |
| I Want More Diamonds! - Track 2 | The Galactic Stranger (Gábor G.) | 3:41 | Active | 4.5 | | 2023-09-01 |
| I Was Born In 1969 | SIDwave (Jan Diabelez Arent Harries) Ancients | 2:41 | Active | 4.0 | | 2023-08-12 |
| I'll Do It | Moon (Anders Elmén) Flash Incorporated [FHI] | 2:24 | Active | 4.8 | | 2023-11-11 |
| I-Ball | Rob Hubbard | 4:59 | Active | 4.2 | | 2023-11-16 |
| Ice Age | Wave (Jeroen Tel) Maniacs Of Noise | 5:42 | Active | 4.6 | | 2023-11-20 |
| Iisibiisi | Mixer (Jouni Ikonen) | 4:46 | Active | 4.6 | | 2023-10-13 |
| IK+ | Rob Hubbard | 7:42 | Active | 4.4 | | 2023-10-31 |
| Ikari Warriors - Loader | Jason C. Brooke , Mark Cooksey | 3:42 | Active | 4.3 | | 2023-10-24 |
| Impossible Mission II | Unknown Artist | 1:01 | Active | 4.4 | | 2023-11-16 |
| In A Loop | 4-Mat (Matt Simmonds) Ate Bit | 1:47 | Active | 4.7 | | 2023-10-29 |
| In A Loop (Note) | 4-Mat (Matt Simmonds) Ate Bit | 1:02 | Active | 4.3 | | 2023-11-07 |
| In Bad Mode | Moon (Anders Elmén) Flash Incorporated [FHI] | 2:10 | Active | 4.8 | | 2023-10-21 |
| In Deep Freeze | Abaddon (Timo Taipalus) Fairlight (FLT) | 3:13 | Active | 4.6 | | 2023-12-04 |
| In Karate | Genius (Reyn Ouwehand) | 5:24 | Active | 4.8 | | 2023-11-26 |
| In SID we trust - Deep Fried Bacon | Response (Kenneth Vangsjordet) Darklite | 2:57 | Active | 4.5 | | 2023-09-01 |
| In SID we trust - Grandma's Houseparty | Response (Kenneth Vangsjordet) Darklite | 3:09 | Active | 4.7 | | 2023-10-02 |
| In SID we trust - Naked Grinder 2 | Response (Kenneth Vangsjordet) Darklite | 4:39 | Active | 4.3 | | 2023-10-12 |
| In SID we trust - Normal People | Response (Kenneth Vangsjordet) Darklite | 3:41 | Active | 4.5 | | 2023-10-27 |
| In SID we trust - Sidomasochism | Response (Kenneth Vangsjordet) Darklite | 3:12 | Active | 4.5 | | 2023-11-21 |
| In SID we trust - Some Die Hung | Response (Kenneth Vangsjordet) Darklite | 2:54 | Active | 4.7 | | 2023-10-01 |
| In SID we trust - Starchips | Response (Kenneth Vangsjordet) Darklite | 2:59 | Active | 4.8 | | 2023-11-03 |
| In SID we trust - Xenolith | Response (Kenneth Vangsjordet) Darklite | 3:00 | Active | 4.7 | | 2023-10-27 |
| In Spite Of | DRAX (Thomas Mogensen) | 2:15 | Active | 4.0 | | 2022-10-28 |
| In The Air Mix | Moon (Anders Elmén) Flash Incorporated [FHI] | 1:51 | Active | 3.8 | | 2023-10-20 |
| In The Hollow Stump | Mat64 | 1:45 | Active | 4.0 | | 2023-10-27 |
| Incredible Shrinking Sphere - Title | Anthony Lees | 3:13 | Active | 4.0 | | 2023-11-20 |
| Influensa | Goto80 (Anders Carlsson) | 1:22 | Active | 4.8 | | 2023-11-16 |
| Infodroid - BGM | Fred Gray | 2:51 | Active | 4.0 | | 2023-11-03 |
| Infodroid - Title | Fred Gray | 1:15 | Active | 5.0 | | 2023-08-17 |
| Infusion | Fanta | 1:32 | Active | 4.0 | | 2023-05-09 |
| Ingame (2010) | Ultrasyd | 4:03 | Active | 4.9 | | 2023-11-25 |
| Innocent Spider | Mat64 | 2:37 | Active | 4.5 | | 2023-07-05 |
| Insuppressible | Moon (Anders Elmén) Flash Incorporated [FHI] | 3:13 | Active | 4.4 | | 2023-10-22 |
| Intensity | Steve Turner | 1:31 | Active | 4.3 | | 2023-11-07 |
| International 3D Tennis | Richard Joseph | 1:29 | Active | 4.0 | | 2021-10-12 |
| International Karate | Rob Hubbard | 10:45 | Active | 4.3 | | 2023-08-14 |
| Into the Abyss | X-Jammer Abyss Connection [AC] , Genesis Project | 5:58 | Active | 2.0 | | 2023-09-19 |
| Intro Bells | Jeff (Søren Lund) Camelot , ViruZ | 1:02 | Active | 4.4 | | 2023-11-23 |
| Intro Music | Moon (Anders Elmén) Flash Incorporated [FHI] | 2:33 | Active | 3.7 | | 2023-11-17 |
| Invader Tune | Goto80 (Anders Carlsson) | 3:10 | Active | 2.6 | | 2023-10-26 |
| IO | David Whittaker | 2:35 | Active | 4.2 | | 2023-11-02 |
| Iron Lord - Main Theme | Wave (Jeroen Tel) | 5:23 | Active | 4.2 | | 2023-10-17 |
| Iron Lord - Track 2 | Wave (Jeroen Tel) | 1:40 | Active | 4.5 | | 2023-11-22 |
| Iron Lord - Track 3 | Wave (Jeroen Tel) | 3:24 | Active | 3.6 | | 2023-08-08 |
| Island of Dr. Destructo - Title | David Whittaker | 2:28 | Active | 4.0 | | 2023-10-08 |
| It's So Serious | Moon (Anders Elmén) Flash Incorporated [FHI] | 3:28 | Active | 4.1 | | 2023-10-14 |
| Jag Kommer (Datastorm 2013 remix) | Lizard (Magnar Harestad) Censor Design | 3:43 | Active | 4.5 | | 2023-11-02 |
| Jahangir Khan World Championship Squash | Matt Furniss | 0:52 | Active | 4.3 | | 2023-09-27 |
| Jazzcat | DRAX (Thomas Mogensen) Bonzai , Crest , Maniacs Of Noise , Vibrants | 1:16 | Active | 4.8 | | 2023-10-29 |
| Jerk Jam! | Jeff (Søren Lund) Camelot | 2:00 | Active | 4.0 | | 2023-11-16 |
| Jeroen's Piece | Factor6 | 2:15 | Active | 4.3 | | 2023-10-29 |
| Joe Gunn - Ingame | Laxity (Thomas E. Petersen) | 2:51 | Active | 3.8 | | 2023-10-08 |
| Joe Gunn - Title | Laxity (Thomas E. Petersen) | 2:47 | Active | 4.3 | | 2023-10-08 |
| JT 42 | Wave (Jeroen Tel) Maniacs Of Noise | 2:34 | Active | 4.9 | | 2023-11-23 |
| JT In Robs | Wave (Jeroen Tel) Maniacs Of Noise | 1:40 | Active | 4.4 | | 2023-11-06 |
| JT in Space | Wave (Jeroen Tel) Maniacs Of Noise | 2:49 | Active | 4.3 | | 2023-10-08 |
| JukeBox 64 | Matt Gray | 8:12 | Active | 4.3 | | 2022-02-04 |
| Jump Jet | David Dunn | 0:53 | Active | 4.4 | | 2023-07-11 |
| Just Like a Pill | A-Man (Steven Diemer) Xenon | 3:22 | Active | 4.5 | | 2023-12-04 |
| Just pe' Singin' (live) | Mat64 | 1:28 | Active | 2.0 | | 2021-07-16 |
| Kaliskaya | Dalezy (Ronny Engmann) | 1:45 | Active | 4.3 | | 2023-10-22 |
| Katakis | Chris Hülsbeck | 5:31 | Active | 4.2 | | 2023-10-07 |
| Keine Begrenzung | Corpsicle (Jonas Ahlinder) Zombie Infected Dreams [ZiD] | 3:55 | Active | 4.0 | | 2022-02-15 |
| Kentilla | Rob Hubbard | 12:48 | Active | 3.3 | | 2023-10-25 |
| Kettle - Track 1 | Ben Daglish | 2:38 | Active | 4.9 | | 2023-10-10 |
| Kettle - Track 2 | Ben Daglish | 2:44 | Active | 3.3 | | 2023-11-14 |
| Kikstart II - Title | Shaun Southern | 2:26 | Active | 4.1 | | 2023-11-03 |
| Killer Piller | Goto80 (Anders Carlsson) | 3:26 | Active | 4.7 | | 2023-11-05 |
| Killer Rings | Ben Daglish | 3:33 | Active | 3.8 | | 2023-10-21 |
| Kinetix | Wave (Jeroen Tel) Maniacs Of Noise | 12:21 | Active | 4.5 | | 2023-11-14 |
| Kings Of The Beach (Intro) | Rob Hubbard | 4:15 | Active | 3.9 | | 2023-11-19 |
| Klassfest | Goto80 (Anders Carlsson) | 0:46 | Active | 5.0 | | 2023-04-07 |
| Klax - Start Game | Matt Furniss | 0:10 | Jingle | | | |
| Klax - Title | Matt Furniss | 0:09 | Jingle | | | |
| Knark | Goto80 (Anders Carlsson) | 2:40 | Active | 2.3 | | 2023-11-21 |
| Knightmare | The Eggman (Steve Barrett) | 2:42 | Active | 4.3 | | 2023-11-25 |
| Knives | AMB (Alex Martin) | 4:11 | Active | 3.5 | | 2023-12-03 |
| Knuckle Busters - Title | Rob Hubbard | 16:39 | Active | 4.1 | | 2023-08-30 |
| Knucklebusters - Track 2 | Rob Hubbard | 3:21 | Active | 4.0 | | 2023-09-30 |
| La Cité de la Technologie | franz_koopa (Jari S.) | 2:21 | Active | 4.2 | | 2023-11-15 |
| Las Vegas Video Poker (Easy Winners) | Rob Hubbard | 1:45 | Active | 4.4 | | 2023-11-03 |
| Last Ninja 2: Back with a Vengeance - Central Park Ingame | Matt Gray | 5:39 | Active | 4.9 | | 2023-11-21 |
| Last Ninja 2: Back with a Vengeance - Central Park Loader | Matt Gray | 4:28 | Active | 4.8 | | 2023-11-14 |
| Last Ninja 2: Back with a Vengeance - The Basement Ingame | Matt Gray | 5:04 | Active | 4.5 | | 2023-11-11 |
| Last Ninja 2: Back with a Vengeance - The Basement Loader | Matt Gray | 3:47 | Active | 4.4 | | 2023-11-22 |
| Last Ninja 2: Back with a Vengeance - The Final Battle | Matt Gray | 3:32 | Active | 4.7 | | 2023-11-12 |
| Last Ninja 2: Back with a Vengeance - The Mansion Ingame | Matt Gray | 7:54 | Active | 4.6 | | 2023-11-08 |
| Last Ninja 2: Back with a Vengeance - The Mansion Loader | Matt Gray | 2:06 | Active | 4.1 | | 2023-12-04 |
| Last Ninja 2: Back with a Vengeance - The Office Ingame | Matt Gray | 4:37 | Active | 4.4 | | 2023-10-29 |
| Last Ninja 2: Back with a Vengeance - The Office Loader | Matt Gray | 3:48 | Active | 4.5 | | 2023-10-22 |
| Last Ninja 2: Back with a Vengeance - The Sewers Ingame | Matt Gray | 6:09 | Active | 4.1 | | 2023-08-07 |
| Last Ninja 2: Back with a Vengeance - The Sewers Loader | Matt Gray | 3:58 | Active | 4.8 | | 2023-11-27 |
| Last Ninja 2: Back with a Vengeance - The Street Ingame | Matt Gray | 5:33 | Active | 4.3 | | 2023-08-25 |
| Last Ninja 2: Back with a Vengeance - The Street Loader | Matt Gray | 5:04 | Active | 4.7 | | 2023-11-20 |
| Last Ninja 3 - Earth | Genius (Reyn Ouwehand) | 2:56 | Active | 4.8 | | 2023-10-14 |
| Last Ninja 3 - End Sequence | Genius (Reyn Ouwehand) | 2:28 | Active | 4.8 | | 2023-11-25 |
| Last Ninja 3 - Fire | Genius (Reyn Ouwehand) | 3:16 | Active | 4.5 | | 2023-09-17 |
| Last Ninja 3 - Intro | Genius (Reyn Ouwehand) | 4:46 | Active | 4.7 | | 2023-11-04 |
| Last Ninja 3 - Void | Genius (Reyn Ouwehand) | 3:20 | Active | 4.7 | | 2023-10-29 |
| Last Ninja 3 - Water | Genius (Reyn Ouwehand) | 4:13 | Active | 4.6 | | 2023-11-07 |
| Last Ninja 3 - Wind | Genius (Reyn Ouwehand) | 4:05 | Active | 4.4 | | 2023-11-24 |
| Last Ninja Remix | Jozz (Johannes Bjerregaard) | 1:56 | Active | 4.0 | | 2023-06-23 |
| Last Starfighter | Laxity (Thomas E. Petersen) | 1:58 | Active | 4.2 | | 2023-11-03 |
| Last V8 | Rob Hubbard | 2:19 | Active | 4.7 | | 2023-07-23 |
| Latin Liaison | PRI (Volker Meitz) Obsidian Dream | 3:00 | Active | 4.3 | | 2023-05-30 |
| Layla Mix | Edwin Van Santen 20th Century Composers | 1:50 | Active | 4.9 | | 2023-10-23 |
| Legend of Kage | Fred Gray | 2:13 | Active | 4.8 | | 2023-11-27 |
| Lemmings - Can Can | Wave (Jeroen Tel) Maniacs Of Noise | 2:56 | Active | 4.5 | | 2023-07-23 |
| Lemmings - How much is That Doggie in the Window? | Wave (Jeroen Tel) Maniacs Of Noise | 1:30 | Active | 3.5 | | 2023-09-12 |
| Lemmings - Mind The Step | Wave (Jeroen Tel) Maniacs Of Noise | 1:21 | Active | 4.0 | | 2023-04-10 |
| Lemmings - Opening - March of the Mods | Wave (Jeroen Tel) Maniacs Of Noise | 0:50 | Active | 4.0 | | 2023-12-03 |
| Lemmings - Pachelbel's Cannon | Wave (Jeroen Tel) Maniacs Of Noise | 1:13 | Active | 4.8 | | 2023-12-04 |
| Lemmings - Smile if You Love Lemmings | Wave (Jeroen Tel) Maniacs Of Noise | 1:35 | Active | 5.0 | | 2023-11-10 |
| Lemmings - Unknown BGM #1 | Wave (Jeroen Tel) Maniacs Of Noise | 1:36 | Active | 5.0 | | 2023-12-05 |
| Lemmings - Unknown BGM #2 | Wave (Jeroen Tel) Maniacs Of Noise | 2:06 | Active | 4.5 | | 2023-05-10 |
| Lemmings - Unknown BGM #3 | Wave (Jeroen Tel) Maniacs Of Noise | 1:05 | Active | 5.0 | | 2023-09-23 |
| Lemmings - Unknown BGM #4 | Wave (Jeroen Tel) Maniacs Of Noise | 1:39 | Active | 4.5 | | 2023-03-08 |
| Let Everything Fall Into Place | Shinobi (Marcus Andre Rousseau) | 3:17 | Active | 4.8 | | 2023-11-29 |
| Lethargic | Stinsen Genesis Project | 2:28 | Active | 4.6 | | 2023-08-08 |
| Level 7 | cTrix (Chris Mylrae) | 2:38 | Active | 4.4 | | 2023-10-17 |
| Level Easy | Mat64 | 2:00 | Active | 2.5 | | 2022-12-24 |
| Lightforce | Rob Hubbard | 7:08 | Active | 4.8 | | 2023-12-04 |
| Lightspeed | Agemixer (Ari Yliaho) | 5:51 | Active | 4.8 | | 2023-11-22 |
| Loader | Matthew Cannon | 3:12 | Active | 4.4 | | 2023-10-21 |
| Lonely Heart | Moon (Anders Elmén) Flash Incorporated [FHI] | 3:04 | Active | 4.3 | | 2023-11-19 |
| Long Live My Robot | Jakim (Mateusz Szymański) | 2:57 | Active | 4.3 | | 2023-11-25 |
| Looking for Cookies, Finding Them, and Eating Them | PDF Format (David Dineen-Porter) | 2:00 | Active | 2.1 | | 2023-10-03 |
| Lord of the Rings | The Mercenary Cracker (Charles Deenen) Maniacs Of Noise | 3:41 | Active | 4.4 | | 2023-11-02 |
| Lost | DRAX (Thomas Mogensen) | 2:50 | Active | 5.0 | | 2022-12-19 |
| Lotus 3 | Dalezy (Ronny Engmann) | 2:02 | Active | 4.0 | | 2023-11-08 |
| Love Crime | Goto80 (Anders Carlsson) | 3:48 | Active | 4.0 | | 2022-11-25 |
| Love Crime (Qwertypak Venom Rmx) | Goto80 (Anders Carlsson) | 3:15 | Active | 4.3 | | 2023-11-18 |
| Lullalloo | Danko (Tomas Danko) | 2:06 | Active | 4.5 | | 2023-12-03 |
| Luminous | Geir Tjelta , IQ64 (Trond Kjetil Lindanger) Moz(IC)art | 2:18 | Active | 4.7 | | 2023-11-14 |
| M.U.L.E. | Roy Glover | 1:12 | Active | 4.7 | | 2023-07-24 |
| Macc | Wave (Jeroen Tel) Maniacs Of Noise | 3:32 | Active | 4.5 | | 2023-11-22 |
| Magic Land Dizzy - Ingame | The Eggman (Steve Barrett) | 2:30 | Active | 4.6 | | 2023-11-18 |
| Magic Land Dizzy - Title | The Eggman (Steve Barrett) | 2:05 | Active | 4.8 | | 2023-11-02 |
| Magnetron | Steve Turner | 0:59 | Active | 4.0 | | 2023-11-05 |
| Mamba Remix | Hithouse (Marco de Jong) The Ruling Company | 6:59 | Active | 4.3 | | 2023-11-15 |
| Manchester United Europe | Matt Furniss | 2:07 | Active | 4.6 | | 2023-10-19 |
| Manchester United: The Official Computer Game | Matt Furniss | 2:11 | Active | 4.8 | | 2023-10-30 |
| Manifold 28-A | Ne7 (Andrew Lemon) Triad | 4:12 | Active | 2.0 | | 2022-03-16 |
| Martinology | !Cube (Toni Lönnberg) | 2:48 | Active | 4.9 | | 2023-11-08 |
| Master of Magic | Rob Hubbard | 5:21 | Active | 4.5 | | 2023-10-10 |
| Max Headroom (Preview) | David Whittaker | 0:30 | Active | 4.6 | | 2023-12-04 |
| Max Headroom - subsong 2 | David Whittaker | 1:22 | Active | 4.9 | | 2023-11-17 |
| Meat Hook [dualsid] | Jammer (Kamil Wolnikowski) | 12:35 | Active | 1.9 | | 2022-01-04 |
| Mega Apocalypse | Rob Hubbard , Simon Nicol | 7:18 | Active | 4.2 | | 2023-10-20 |
| Megamix II C64 | Edwin Van Santen 20th Century Composers | 4:37 | Active | 4.8 | | 2023-11-01 |
| Megamusic | Matthew Cannon | 4:35 | Active | 4.4 | | 2023-11-20 |
| Melodious | Geir Tjelta Moz(IC)art | 2:23 | Active | 4.5 | | 2023-11-10 |
| Member | Goto80 (Anders Carlsson) | 1:31 | Active | 3.7 | | 2023-11-10 |
| Memory Tune 3 | Moon (Anders Elmén) Flash Incorporated [FHI] | 2:33 | Active | 4.4 | | 2023-11-26 |
| MenuTune (New Player Test) | 4-Mat (Matt Simmonds) Cosine | 0:26 | Active | 4.0 | | 2023-08-28 |
| Merry Xmas (Mary's boy child) | Hagar (Wally Beben) | 1:09 | Active | 4.8 | | 2023-10-24 |
| Metal Warrior - Assault | Cadaver (Lasse Öörni) | 2:13 | Active | 4.0 | | 2023-11-22 |
| Metal Warrior - City | Cadaver (Lasse Öörni) | 2:55 | Active | 4.8 | | 2023-09-05 |
| Metal Warrior - Title | Cadaver (Lasse Öörni) | 2:42 | Active | 4.9 | | 2023-11-19 |
| Metal Warrior 2 - City | Cadaver (Lasse Öörni) | 2:23 | Active | 4.8 | | 2023-11-20 |
| Metal Warrior 2 - Inside Buildings | Cadaver (Lasse Öörni) | 2:34 | Active | 4.4 | | 2023-11-28 |
| Metal Warrior 2 - Title | Cadaver (Lasse Öörni) | 3:25 | Active | 4.5 | | 2023-10-28 |
| Metal Warrior 4 - Agency HQ march (Ingame 2) | Cadaver (Lasse Öörni) | 2:54 | Active | 4.6 | | 2023-11-30 |
| Metal Warrior 4 - Covert Ops in 2D (Title) | Cadaver (Lasse Öörni) | 1:52 | Active | 4.6 | | 2023-09-13 |
| Metal Warrior 4 - Heroic Theme (Ingame 6) | Cadaver (Lasse Öörni) , Crow (Harri Ahola) | 2:18 | Active | 5.0 | | 2023-12-03 |
| Metal Warrior 4 - Ingame 1 | ansgaros (Anssi Jääskeläinen) , Cadaver (Lasse Öörni) | 2:06 | Active | 4.9 | | 2023-10-25 |
| Metal Warrior 4 - Ingame 3 | Cadaver (Lasse Öörni) , Tarantula (Paavo Härkönen) | 1:49 | Active | 4.9 | | 2023-11-05 |
| Metal Warrior 4 - Investigations (Ingame 9) | Cadaver (Lasse Öörni) | 2:33 | Active | 4.7 | | 2023-11-08 |
| Metal Warrior 4 - Research Facility (Ingame 8) | barfington (Dennis Mott) , Cadaver (Lasse Öörni) | 3:00 | Active | 4.8 | | 2023-11-17 |
| Metal Warrior 4 - Streets (Ingame 4) | Aeuk (Antti Kivilahti) , Cadaver (Lasse Öörni) | 3:00 | Active | 4.5 | | 2023-09-15 |
| Metrograd Station Part2 | radiantx (Martin Evald) Panda Design | 2:21 | Active | 4.8 | | 2023-11-20 |
| Miami Vice | Martin Galway | 11:32 | Active | 3.2 | | 2023-08-26 |
| Microprose Soccer | Martin Galway | 2:22 | Active | 4.7 | | 2023-11-18 |
| Midnight Resistance - Daybreak (Game Complete) | Keith Tinman | 0:23 | Active | 4.0 | | 2022-12-12 |
| Midnight Resistance - Decision | Keith Tinman | 0:54 | Active | 4.8 | | 2023-10-28 |
| Midnight Resistance - Flood of Power (BGM 1) | Keith Tinman | 1:54 | Active | 4.5 | | 2023-11-08 |
| Midnight Resistance - Hope, Disappointment and Counterattack (Title) | Keith Tinman | 1:06 | Active | 4.8 | | 2023-10-30 |
| Midnight Resistance - Huge Battleship | Keith Tinman | 0:24 | Active | 4.0 | | 2022-07-09 |
| Midnight Resistance - In the Forest (BGM 2) | Keith Tinman | 1:25 | Active | 4.7 | | 2023-11-05 |
| Midnight Resistance - Kao Kao Kao | Keith Tinman | 1:00 | Active | 3.8 | | 2023-08-05 |
| Midnight Resistance - King Crimson (Boss) | Keith Tinman | 0:31 | Active | 3.0 | | 2021-09-21 |
| Midnight Resistance - Wind Trip (Highscore) | Keith Tinman | 0:46 | Active | 3.0 | | 2023-05-20 |
| Mikie | Martin Galway | 4:51 | Active | 4.1 | | 2023-12-02 |
| Mikuk | Laxity (Thomas E. Petersen) | 3:48 | Active | 4.5 | | 2023-09-04 |
| Mindtrap | Vojislav Mihailovic | 3:50 | Active | 4.3 | | 2023-12-05 |
| Mini Melodies | 4-Mat (Matt Simmonds) Cosine | 2:38 | Active | 4.0 | | 2023-07-28 |
| Mini Melodies Compilation - Track 1 | 4-Mat (Matt Simmonds) Cosine | 2:11 | Active | 4.5 | | 2022-08-02 |
| Mini Melodies Compilation - Track 2 | 4-Mat (Matt Simmonds) Cosine | 1:02 | Active | 3.0 | | 2023-06-12 |
| Mini Melodies Compilation - Track 3 | 4-Mat (Matt Simmonds) Cosine | 1:17 | Active | 4.0 | | 2023-10-26 |
| Mini Melodies Compilation - Track 4 | 4-Mat (Matt Simmonds) Cosine | 0:21 | Active | 4.0 | | 2023-06-20 |
| Mini Melodies Compilation - Track 5 | 4-Mat (Matt Simmonds) Cosine | 0:47 | Active | 5.0 | | 2023-05-02 |
| Mini Melodies Compilation - Track 6 (Jingle) | 4-Mat (Matt Simmonds) Cosine | 0:14 | Jingle | 4.0 | | |
| Mis hechizos te protegerán | franz_koopa (Jari S.) | 2:53 | Active | 3.9 | | 2023-10-06 |
| Modulation | !Cube (Toni Lönnberg) | 2:10 | Active | 4.7 | | 2023-12-04 |
| Molecules | !Cube (Toni Lönnberg) | 2:36 | Active | 4.9 | | 2023-11-19 |
| Moloko DIsco | Jeff (Søren Lund) Bonzai | 1:32 | Active | 4.0 | | 2023-03-03 |
| Monitori te Salutant III | DeMOSic | 3:45 | Active | | | 2023-11-29 |
| Monophono | Mahoney (Pex Tufvesson) Visa Röster | 4:25 | Active | 4.0 | | 2022-04-16 |
| Monophono | Mahoney (Pex Tufvesson) | 4:25 | Active | 4.0 | | 2023-08-26 |
| Monster Dinosaur 64 | PDF Format (David Dineen-Porter) | 1:27 | Active | 4.4 | | 2023-11-20 |
| Monte Carlo 2017 | Mini Melodies (Sascha Zeidler) | 3:33 | Active | 3.3 | | 2023-10-12 |
| Monty On The Run - Highscore | Rob Hubbard | 2:44 | Active | 4.8 | | 2023-10-11 |
| Monty On The Run - Title | Rob Hubbard | 5:51 | Active | 4.9 | | 2023-12-03 |
| Morpheus | Steve Turner | 2:45 | Active | 3.0 | | 2021-12-25 |
| Motiv 8 Game Intro 1 | Unknown Artist | 3:51 | Active | 3.7 | | 2023-10-31 |
| Motivation | Heatbeat (Aleksi Eeben) | 2:55 | Active | 3.6 | | 2023-10-29 |
| Motocross Love | Goto80 (Anders Carlsson) | 1:09 | Active | 3.0 | | 2023-03-16 |
| Mountain Breeze | Dane (Stellan Andersson) , Mitch (Michael Nilsson-Vonderburgh) | 3:15 | Active | 4.5 | | 2023-05-04 |
| Mountain King - In the Hall of the Mountain King | Douglas D. Dragin | 0:22 | Active | 4.0 | | 2023-05-11 |
| Mr. Heli | The Mercenary Cracker (Charles Deenen) | 2:16 | Active | 4.6 | | 2023-11-26 |
| Multiplexing Combat Living | Mini Melodies (Sascha Zeidler) | 2:40 | Active | 3.8 | | 2023-09-23 |
| Multiverse | Wiklund (Alexander Wiklund) Fairlight (FLT) | 2:49 | Active | 4.8 | | 2023-12-03 |
| Murmur | Dalezy (Ronny Engmann) | 1:59 | Active | 3.8 | | 2023-11-13 |
| Mutants - BGM 2 | Fred Gray | 2:20 | Active | 4.0 | | 2023-11-05 |
| Mutants - Title / BGM1 | Fred Gray | 4:08 | Active | 4.5 | | 2023-11-15 |
| My Personal Storm | Sonic Wanderer (Mattias Johansson) Genesis Project | 3:42 | Active | 4.0 | | 2023-02-15 |
| Mysteppa | AMB (Alex Martin) | 2:02 | Active | 4.5 | | 2023-10-22 |
| MYTH: History in the Making | Wave (Jeroen Tel) Maniacs Of Noise | 4:25 | Active | 4.8 | | 2023-11-30 |
| Natural Wonders 2 | Fanta | 5:58 | Active | 4.3 | | 2023-12-01 |
| Navy Seals - Ingame | Matthew Cannon | 1:56 | Active | 3.3 | | 2023-11-29 |
| Navy Seals - Ingame 2 | Matthew Cannon | 1:34 | Active | 4.0 | | 2023-08-17 |
| Navy Seals - Mission Complete | Matthew Cannon | 0:08 | Jingle | 5.0 | | |
| Navy Seals - Mission Failed | Matthew Cannon | 0:09 | Jingle | | | |
| Navy Seals - Title | Matthew Cannon | 3:35 | Active | 4.4 | | 2023-11-20 |
| Nefarious | Laxity (Thomas E. Petersen) | 4:06 | Active | 4.3 | | 2023-11-11 |
| Nemesis The Warlock | Rob Hubbard | 6:53 | Active | 4.6 | | 2023-11-19 |
| Netherworld | Yip (Jori Olkkonen) | 2:09 | Active | 4.3 | | 2023-09-22 |
| Neuromancer (Some Things Never Change, Devo cover) | David Warhol | 2:27 | Active | 3.7 | | 2023-10-18 |
| Neuron | Anthony Lees | 5:07 | Active | 3.9 | | 2023-10-20 |
| Never Ending Story | Martin Galway | 3:38 | Active | 4.6 | | 2023-10-09 |
| Neverending Story II - Track 1 | Mike Tschögl | 3:16 | Active | 4.6 | | 2023-10-04 |
| Neverending Story II - Track 4 | Mike Tschögl | 1:53 | Active | 4.4 | | 2023-05-13 |
| New Frontier (That Demo with the New Hubbard Tune) | Max Hall , Rob Hubbard Genesis Project | 6:08 | Active | 4.6 | | 2023-11-19 |
| Niggling | Geir Tjelta Moz(IC)art | 3:49 | Active | 4.3 | | 2023-10-02 |
| Night Breed - Ending | Matthew Cannon | 1:00 | Active | 3.7 | | 2023-10-30 |
| Night Breed - Intro | Matthew Cannon | 3:18 | Active | 4.5 | | 2023-09-21 |
| Night Breed - Track 03 | Matthew Cannon | 1:00 | Active | 4.7 | | 2023-11-15 |
| Night Breed - Track 04 | Matthew Cannon | 0:59 | Active | 4.7 | | 2023-07-31 |
| Nightbird | Mini Melodies (Sascha Zeidler) | 3:54 | Active | 3.8 | | 2023-12-05 |
| Nightdawn - Song 1 | Jozz (Johannes Bjerregaard) | 4:28 | Active | 4.8 | | 2023-11-12 |
| Nightdawn - Song 2 | Jozz (Johannes Bjerregaard) | 6:44 | Active | 4.7 | | 2023-11-06 |
| Nightdawn - Song 3 | Jozz (Johannes Bjerregaard) | 2:03 | Active | 4.3 | | 2023-11-26 |
| Nightdawn - Song 4 | Jozz (Johannes Bjerregaard) | 3:04 | Active | 4.3 | | 2023-11-29 |
| Nighthunter - subtune 2 | Wave (Jeroen Tel) Maniacs Of Noise | 5:34 | Active | 4.8 | | 2023-11-27 |
| Nighthunter - Title | Wave (Jeroen Tel) Maniacs Of Noise | 4:50 | Active | 4.5 | | 2023-11-07 |
| Nineteen Part One: Boot Camp | Rob Hubbard | 3:21 | Active | 3.9 | | 2023-09-19 |
| Ninja | Rob Hubbard | 2:01 | Active | 4.2 | | 2023-11-26 |
| Nitro #17 - Blue Notes | PRI (Volker Meitz) Excess Team , Oxyron | 2:21 | Active | 4.0 | | 2023-10-06 |
| No Idea | 4-Mat (Matt Simmonds) Cosine | 3:48 | Active | 4.5 | | 2023-11-03 |
| Noise Feeder | Mat64 | 2:00 | Active | 3.0 | | 2023-12-03 |
| Noise Pulse | Mat64 | 2:03 | Active | 4.0 | | 2022-01-22 |
| Noise Pulse (live) | Mat64 | 2:04 | Active | 2.0 | | 2021-02-19 |
| Noisy Pillars - Subtune 3 | Wave (Jeroen Tel) Maniacs Of Noise | 1:21 | Active | 4.7 | | 2023-11-21 |
| Northstar Intro | Unknown Artist | 1:22 | Active | 4.7 | | 2023-12-02 |
| NovaLoad (Commando Loader) | Unknown Artist | 1:16 | Active | 3.8 | | 2023-12-05 |
| Now That's What I Call Kulor! - Electric Starbounce | Kulor (Richard J. Armijo) | 2:42 | Active | 4.1 | | 2023-08-21 |
| Nymphaea | LFT (Linus Åkesson) | 3:40 | Active | 4.8 | | 2023-11-27 |
| Ocean Loader 1 | Martin Galway | 3:22 | Active | 4.8 | | 2023-11-26 |
| Ocean Loader 2 | Martin Galway | 4:14 | Active | 4.6 | | 2023-12-01 |
| Ocean Loader 3 | Peter Clarke | 2:47 | Active | 4.9 | | 2023-12-05 |
| Ocean Loader 4 | Jonathan Dunn | 3:12 | Active | 4.6 | | 2023-10-07 |
| Ocean Loader 5 | Jonathan Dunn | 3:11 | Active | 4.6 | | 2023-10-25 |
| Ocean Reloaded | Laxity (Thomas E. Petersen) Maniacs Of Noise | 6:23 | Active | 4.7 | | 2023-11-27 |
| Ode to C64 | Jeff (Søren Lund) ViruZ | 2:54 | Active | 4.5 | | 2023-11-15 |
| Old Favourites - Uridium | 4-Mat (Matt Simmonds) Cosine | 0:26 | Active | 3.3 | | 2023-10-24 |
| Old Favourites - Wizardry | 4-Mat (Matt Simmonds) Cosine | 0:27 | Active | 4.3 | | 2023-11-19 |
| Oldskool | !Cube (Toni Lönnberg) | 2:18 | Active | 4.8 | | 2023-08-18 |
| Omega Force One | Jozz (Johannes Bjerregaard) | 1:12 | Active | 4.6 | | 2023-10-21 |
| Omega Man | Paul Clansey | 3:33 | Active | 3.3 | | 2023-11-19 |
| Omonitarisulis | DRAX (Thomas Mogensen) Vibrants | 0:57 | Active | 4.4 | | 2023-08-19 |
| On the road again | Mini Melodies (Sascha Zeidler) | 3:37 | Active | 4.3 | | 2023-10-09 |
| On The Tiles | Keith Tinman | 1:21 | Active | 4.0 | | 2023-07-11 |
| One Man And His Droid | Rob Hubbard | 5:49 | Active | 4.6 | | 2023-11-13 |
| One on One: Michael Jordan and Larry Bird | Rob Hubbard | 3:05 | Active | 3.2 | | 2023-12-05 |
| One Tear | DRAX (Thomas Mogensen) | 1:12 | Active | 5.0 | | 2023-11-14 |
| Onward Ride (C64 remix) | Flex (AH) (Antti Hannula) | 6:50 | Active | 5.0 | | 2023-11-30 |
| Operation Thunderbolt | Matthew Cannon | 3:23 | Active | 4.4 | | 2023-10-27 |
| Operation Thunderbolt - Jingle | Matthew Cannon | 0:11 | Jingle | | | |
| Operation Wolf | Jonathan Dunn | 2:32 | Active | 4.3 | | 2023-12-03 |
| Out of Booze Experience | Dalezy (Ronny Engmann) | 2:50 | Active | 4.5 | | 2023-10-30 |
| Overflow | LFT (Linus Åkesson) | 3:22 | Active | | | 2023-09-27 |
| Overflow | LFT (Linus Åkesson) | 3:22 | Active | | | 2023-10-20 |
| Pair of Memory | Moon (Anders Elmén) Flash Incorporated [FHI] | 3:19 | Active | 4.4 | | 2023-11-27 |
| Paisajes de la Ciudad Futurista | franz_koopa (Jari S.) | 3:01 | Active | 4.8 | | 2023-11-26 |
| Pandora | Rob Hubbard | 2:30 | Active | 4.4 | | 2023-12-02 |
| Panther | David Whittaker | 2:54 | Active | 4.8 | | 2023-11-08 |
| Papaya Dub | Goto80 (Anders Carlsson) | 3:29 | Active | 2.1 | | 2023-11-14 |
| Paperboy - Ingame | Mark Cooksey | 3:44 | Active | 4.5 | | 2023-11-10 |
| Papillons Intro | Cadaver (Lasse Öörni) | 1:50 | Active | 4.8 | | 2023-11-08 |
| Pappap | Goto80 (Anders Carlsson) | 3:03 | Active | 3.2 | | 2023-10-23 |
| Parallax - Intro | Martin Galway | 11:23 | Active | 3.5 | | 2023-10-11 |
| Parallax - Title | Martin Galway | 2:25 | Active | 3.9 | | 2023-10-25 |
| Parallax - Walkabout | Martin Galway | 1:48 | Active | 3.9 | | 2023-11-02 |
| Parallax Rip-Off | Matthew Cannon | 3:34 | Active | 4.9 | | 2023-11-09 |
| Paranoia Complex | Georg Brandt | 2:33 | Active | 4.7 | | 2023-11-13 |
| Passing Shot | Matt Furniss | 0:44 | Active | 2.3 | | 2023-12-03 |
| PCW-Tune '88 | Edwin Van Santen 20th Century Composers | 3:51 | Active | 4.8 | | 2023-10-09 |
| Pearls For Pigs main | A-Man (Steven Diemer) Xenon | 5:15 | Needs Re-Encoding | 4.8 | | 2023-10-23 |
| Peppered Pizza | Genius (Reyn Ouwehand) | 4:24 | Active | 4.8 | | 2023-11-04 |
| Peter Pack Rat - Ingame | Tim Follin (Timothy John Follin) | 1:13 | Active | 4.5 | | 2023-09-14 |
| Peter Pack Rat - Title | Tim Follin (Timothy John Follin) | 2:06 | Active | 3.8 | | 2023-10-20 |
| pezt | Maktone (Martin Nordell) | 4:06 | Active | 4.3 | | 2023-09-27 |
| Pfreese | Mat64 | 1:47 | Active | 3.0 | | 2022-09-18 |
| Phantom of the Asteroid - Title | Rob Hubbard | 4:17 | Active | 4.7 | | 2023-11-04 |
| Phantom Of The Asteroid - Track 2 | Rob Hubbard | 2:19 | Active | 4.2 | | 2023-11-02 |
| Phantom Of The Asteroid - Track 4 | Rob Hubbard | 4:24 | Active | 1.6 | | 2023-11-20 |
| Physician | Hithouse (Marco de Jong) The Ruling Company | 3:37 | Active | 4.8 | | 2023-11-22 |
| Pirate domination | franz_koopa (Jari S.) | 1:24 | Active | 4.0 | | 2021-08-08 |
| Pjanoo | Factor6 | 3:36 | Active | 4.2 | | 2023-09-03 |
| Platoon - Ending | Jonathan Dunn | 1:02 | Active | 5.0 | | 2023-10-02 |
| Platoon - Loading Tune & Title Screen | Jonathan Dunn | 2:03 | Active | 4.8 | | 2023-11-26 |
| Platoon - Name Entry | Jonathan Dunn | 1:43 | Active | 4.3 | | 2023-10-04 |
| Platoon - Stage 1 (Jungle) | Jonathan Dunn | 3:12 | Active | 3.5 | | 2023-08-27 |
| Platoon - Stage 2 (Tunnels) | Jonathan Dunn | 3:46 | Active | 4.3 | | 2023-09-27 |
| Platoon - Tunnels (Intro) | Jonathan Dunn | 2:23 | Active | 4.5 | | 2023-10-05 |
| Plattenbauknecht | Dalezy (Ronny Engmann) Triad | 3:02 | Active | 3.6 | | 2023-09-25 |
| Pleiades | Dalezy (Ronny Engmann) | 3:30 | Active | 3.8 | | 2023-12-03 |
| Plotter Song | Moon (Anders Elmén) Flash Incorporated [FHI] | 1:41 | Active | 4.7 | | 2023-12-04 |
| Poison | DRAX (Thomas Mogensen) | 3:17 | Active | 4.6 | | 2023-11-14 |
| Pond | Heatbeat (Aleksi Eeben) | 2:46 | Active | 4.0 | | 2022-06-17 |
| Pool of Radiance | David Warhol | 1:36 | Active | 3.5 | | 2023-11-26 |
| Pool of Radiance | David Warhol | 2:01 | Active | 3.8 | | 2023-11-25 |
| Pop Inside | Fanta | 2:39 | Active | 4.5 | | 2023-11-21 |
| Poseidon Planet Eleven | Wave (Jeroen Tel) Maniacs Of Noise | 3:09 | Active | 4.7 | | 2023-11-24 |
| Power Drift: Ingame (Side Street) | Uncle Art (Dave Lowe) | 3:06 | Active | 4.6 | | 2023-10-31 |
| Power Drift: Jingle (Diversity) | Uncle Art (Dave Lowe) | 0:16 | Jingle | | | |
| Power Drift: Loader | Uncle Art (Dave Lowe) | 1:02 | Active | 4.7 | | 2023-10-05 |
| Power Play Hockey: USA vs USSR | Rob Hubbard | 2:36 | Active | 3.7 | | 2023-11-15 |
| Power Run | Hithouse (Marco de Jong) The Ruling Company | 4:02 | Active | 4.4 | | 2023-09-25 |
| Powerdriven | AMB (Alex Martin) | 2:19 | Active | 3.0 | | 2023-10-29 |
| Powerhouse | DRAX (Thomas Mogensen) , Wave (Jeroen Tel) | 4:14 | Active | 4.3 | | 2023-11-24 |
| Press Play On Tape | Mat64 | 3:19 | Active | 4.5 | | 2023-09-02 |
| Pretty Eight Machine - Head Like I/O | Inverse Phase (Brendan Becker) | 4:59 | Active | 4.4 | | 2023-10-14 |
| Pretty Eight Machine - SID | Inverse Phase (Brendan Becker) | 4:03 | Active | 4.5 | | 2023-11-18 |
| Primary Star | Genius (Reyn Ouwehand) | 2:45 | Active | 4.9 | | 2023-12-02 |
| Promises Promises (CCCUK Demo) | 4-Mat (Matt Simmonds) Cosine | 2:29 | Active | 4.7 | | 2023-11-23 |
| Proto Special | A-Man (Steven Diemer) | 4:52 | Active | 4.4 | | 2023-12-05 |
| PsykoZone: Ingame (Street Hawk Remix) | 4-Mat (Matt Simmonds) Cosine | 1:09 | Active | 4.5 | | 2023-11-15 |
| PsykoZone: Title | 4-Mat (Matt Simmonds) Cosine | 1:06 | Active | 5.0 | | 2023-12-04 |
| Pulsoid | The Eggman (Steve Barrett) | 2:52 | Active | 4.2 | | 2023-11-18 |
| Pund | Goto80 (Anders Carlsson) | 4:04 | Active | 4.0 | | 2023-07-13 |
| Pyramid Song (radiohead cover) | Mini Melodies (Sascha Zeidler) | 3:00 | Active | 4.3 | | 2023-11-03 |
| Quedex - Ingame | Matt Gray | 2:56 | Active | 4.7 | | 2023-10-17 |
| Quedex - Loader | Matt Gray | 3:56 | Active | 4.1 | | 2023-11-09 |
| Quest For Shrubbery | Mice Brainstorm | 2:16 | Active | 4.8 | | 2023-12-03 |
| R-Type | Chris Hülsbeck , Ramiro Vaca | 2:11 | Active | 4.9 | | 2023-11-13 |
| R.I.S.K. | Hagar (Wally Beben) | 3:13 | Active | 4.8 | | 2023-11-23 |