CVGM.net - Chiptune, Retro & Video Game Music

Platform - Handheld » Game Boy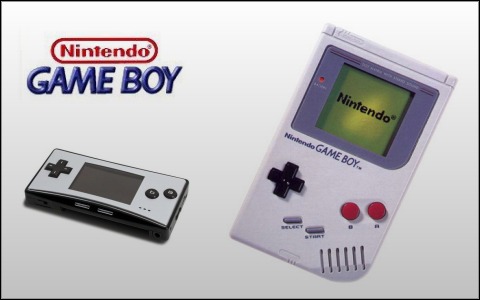 If music is composed with LSDJ & Effects, it should be placed in that platform instead. The Game Boy is an 8-bit handheld video game device developed and manufactured by Nintendo. It was released in Japan on April 21, 1989, in North America on July 31, 1989, and in Europe on September 28, 1990. In Southern Asia, it is known as the "Tata Game Boy". It is the first handheld console in the Game Boy line, and was created by Gunpei Yokoi and Nintendo's Research and Development the same staff who had designed the Game & Watch series as well as several popular games for the Nintendo Entertainment System.
The Game Boy is Nintendo's second handheld system following the Game & Watch series introduced in 1980, and it combined features from both the Nintendo Entertainment System and Game & Watch. It was originally bundled with the puzzle game Tetris.
Despite many other, technologically superior handheld consoles introduced during its lifetime, the Game Boy was a tremendous success. The Game Boy and Game Boy Color combined have sold 118.69 million units worldwide. Upon its release in the United States, it sold its entire shipment of one million units within weeks.
Songs
| Song Title | Artist | Song Length | Status | Avg. Vote | Queue | Last Played |
| --- | --- | --- | --- | --- | --- | --- |
| Come On Everybody | Uoki-Toki | 4:03 | Active | 2.3 | | 2023-09-24 |
| (Keep Feeling) Frustration | Shrimps | 3:34 | Active | 2.2 | | 2023-09-17 |
| ...and DLT your brain ! | XyNo (Nicolas Allaire) | 2:36 | Active | 4.5 | | 2019-11-16 |
| 11 Seconds | .exe | 0:16 | Active | 3.0 | | 2022-11-10 |
| 1LL | XC3N | 3:34 | Active | 3.2 | | 2023-08-04 |
| 315 | Apricorn (Henry Thompson) | 2:20 | Active | 4.7 | | 2023-09-22 |
| 321 Here We Go | Smiletron | 2:14 | Active | 4.6 | | 2023-08-17 |
| 3AM | Cuddlefish | 2:35 | Active | 4.7 | | 2023-09-27 |
| 414 | Mini Roc (Jan Michelbach) | 4:31 | Active | 4.4 | | 2023-08-05 |
| 4shame | Glomag (Chris Burke) | 2:48 | Active | 4.6 | | 2023-09-30 |
| 53X | XC3N | 3:00 | Active | 2.8 | | 2023-05-21 |
| 57013N | XC3N | 4:25 | Active | 2.9 | | 2023-06-14 |
| 7HE | tRasH cAn maN (Martin Lindeberg) | 2:24 | Active | 3.8 | | 2023-09-02 |
| 94h03L | Miracle Potion (Zaky Faris Maulana) | 3:11 | Active | 4.0 | | 2023-09-19 |
| A Bit Electric | Rockman (Ramiro Navarro) | 7:09 | Active | 3.1 | | 2023-09-09 |
| A Chance To Shine | Henry Homesweet | 3:30 | Active | 4.5 | | 2023-09-02 |
| A Disturbed Prey | XyNo (Nicolas Allaire) | 1:57 | Active | 2.9 | | 2023-03-26 |
| A Short Circuit in the System?! | Eastern Blok | 2:11 | Active | 3.4 | | 2023-08-08 |
| Aching Breaking Paper Airplane | tRasH cAn maN (Martin Lindeberg) | 3:27 | Active | 3.0 | | 2023-09-25 |
| Activation Theme | Bit Shifter | 2:40 | Active | 4.9 | | 2023-08-02 |
| Aeon- Intro and Menu | Dma-Sc (Mathieu Stempell) | 1:03 | Active | 4.3 | | 2023-08-24 |
| Aeon- Selection Screen | Dma-Sc (Mathieu Stempell) | 0:42 | Active | 4.0 | | 2023-02-01 |
| Aeon- Selection Screen 2 | Dma-Sc (Mathieu Stempell) | 0:25 | Active | 4.0 | | 2020-10-30 |
| Aero Star - 1 | Vic Tokai | 0:16 | Active | | | 2022-10-31 |
| Aero Star - 11 | Vic Tokai | 0:06 | Jingle | 4.0 | | 2012-07-23 |
| Aero Star - 12 | Vic Tokai | 0:04 | Jingle | 4.0 | | 2012-06-25 |
| Aero Star - 12 | Vic Tokai | 0:04 | Active | 5.0 | | 2023-05-01 |
| Aero Star - 14 | Vic Tokai | 1:35 | Active | 3.0 | | 2023-05-16 |
| Aero Star - 2 | Vic Tokai | 2:17 | Active | 3.0 | | 2023-05-24 |
| Aero Star - 3 | Vic Tokai | 2:32 | Active | 3.0 | | 2022-10-30 |
| Aero Star - 4 | Vic Tokai | 2:03 | Active | 2.0 | | 2022-06-18 |
| Aero Star - 5 | Vic Tokai | 2:10 | Active | 4.5 | | 2023-09-20 |
| Aero Star - 6 | Vic Tokai | 2:17 | Active | 2.0 | | 2023-07-19 |
| Aero Star - 7 | Vic Tokai | 2:13 | Active | 4.0 | | 2023-04-03 |
| Aero Star - 8 | Vic Tokai | 2:10 | Active | 3.5 | | 2023-01-23 |
| Aero Star - 9 | Vic Tokai | 1:23 | Active | 3.7 | | 2023-09-23 |
| Aires Rock | cTrix (Chris Mylrae) | 3:55 | Active | 3.2 | | 2023-08-30 |
| An Ode To The Hawkfather | Smiletron | 1:38 | Active | 4.3 | | 2023-09-05 |
| And We Rise (To The Derp) | Starpilot (Duane Aberle) | 3:11 | Active | 3.8 | | 2023-05-06 |
| Angry Metagolem | Love Through Cannibalism | 2:35 | Active | 1.0 | | 2022-04-08 |
| Angstpop 01 | Dalezy (Ronny Engmann) | 1:22 | Active | 4.3 | | 2023-05-27 |
| Anti-Cloud | Love Through Cannibalism | 4:01 | Active | 2.0 | | 2021-04-08 |
| Apollonius Christ | Starpilot (Duane Aberle) | 3:15 | Active | 2.0 | | 2022-01-12 |
| arbknown | M-,-n (Marc Resibois, Marc Nostromo) | 3:12 | Active | 3.3 | | 2023-09-17 |
| Ass vs Teetties (Live recording. 1 x DMJ + DJ mixer) | cTrix (Chris Mylrae) | 7:47 | Active | 1.8 | | 2023-07-31 |
| Asterix & Obelix - Title | Alberto Jose Gonzalez | 1:52 | Active | 4.2 | | 2023-09-14 |
| Asterix - Title | Alberto Jose Gonzalez | 1:11 | Active | 4.5 | | 2023-09-29 |
| Au Revoir Nuit | Eastern Blok | 7:47 | Active | 3.8 | | 2023-07-27 |
| Au Revour Soleil | Bit Shifter | 2:15 | Active | 4.0 | | 2023-09-24 |
| Autobahn Night Drive | Pulselooper | 2:13 | Active | 3.4 | | 2023-08-31 |
| Await | Je mappelle | 4:10 | Active | 3.1 | | 2023-09-12 |
| b.l.n.t.o.e.t | 8[bit]chyfruit | 2:22 | Active | 2.0 | | 2023-08-01 |
| Backwards (revamped) | J. Arthur Keenes | 3:25 | Active | 3.7 | | 2023-08-09 |
| Bad Joke EP - Hux Flux Delux | Random (William Rickman) | 4:58 | Active | 4.7 | | 2023-09-15 |
| Bad Joke EP - Lightyears 500 | Random (William Rickman) | 3:14 | Active | 4.8 | | 2023-09-23 |
| Bad Joke EP - Micawbers Moan | Random (William Rickman) | 4:48 | Active | 4.8 | | 2023-09-19 |
| Bad Joke EP - Sitges Savepoint | Random (William Rickman) | 3:38 | Active | 4.7 | | 2023-09-20 |
| Bad Joke EP - Spontaneous Devotion | Random (William Rickman) | 3:56 | Active | 4.8 | | 2023-09-07 |
| Bad Surge | Bit Shifter | 4:27 | Active | 4.0 | | 2023-06-22 |
| Bad Therapy | Glomag (Chris Burke) | 3:18 | Active | 2.6 | | 2023-08-19 |
| Badman | Fat Frumos (Dmitry Kovalev) | 3:12 | Active | 1.6 | | 2023-09-03 |
| Beat'em Up Level | wyver9 | 0:50 | Active | | | 2023-03-25 |
| Beautiful Hot Day | Jyooruje (Jorge) | 2:18 | Active | 2.6 | | 2023-09-05 |
| Beer and Bass | cTrix (Chris Mylrae) | 3:38 | Active | 3.8 | | 2023-07-20 |
| Beta Position | Je mappelle | 3:45 | Active | 4.0 | | 2023-08-30 |
| Between Multiverses | IAYD (Alex) | 2:52 | Active | 3.4 | | 2023-09-08 |
| Bibibi | Lo-Bat | 4:11 | Active | 4.0 | | 2023-08-18 |
| Birth | tRasH cAn maN (Martin Lindeberg) | 3:40 | Active | 3.6 | | 2023-08-10 |
| Biscuits | Unicorn Kid (Oliver Sabin) | 2:31 | Active | 3.7 | | 2023-09-03 |
| Bit Happens - Mentos | Uoki-Toki | 4:03 | Active | 5.0 | | 2021-12-28 |
| Bit Happens - Tarhun | Uoki-Toki | 2:17 | Active | 3.5 | | 2020-10-28 |
| Bit Happens - Trouble On The Farm | Uoki-Toki | 2:42 | Active | 2.6 | | 2023-09-15 |
| Bit Happens - Uoki-Cola | Uoki-Toki | 4:13 | Active | 2.5 | | 2023-09-15 |
| Bit Happens - Virus.exe | Uoki-Toki | 4:37 | Active | 2.8 | | 2023-08-20 |
| Bit Happens - Vodka!!! | Uoki-Toki | 2:19 | Active | 5.0 | | 2023-02-26 |
| Bitlove Reprise (outtake) | Starpilot (Duane Aberle) | 1:28 | Inactive | | | 2010-12-20 |
| Bitter Bleeps | Mini Roc (Jan Michelbach) | 4:27 | Active | 4.3 | | 2023-08-13 |
| Bitter Zombies | Jefftheworld | 3:04 | Active | 3.7 | | 2023-07-12 |
| Blip Tokyo 2011 After Party | Knife City (Luke Silas) | 34:07 | Active | 3.3 | | 2023-07-25 |
| BLUE | DJCATS | 2:36 | Active | 4.1 | | 2023-09-13 |
| Bojo | EvilWezil | 3:50 | Active | 2.0 | | 2023-09-24 |
| Bomb Jack - Game Over Theme | Alberto Jose Gonzalez | 4:22 | Active | 4.9 | | 2023-06-16 |
| Bomb Jack - In Game | Alberto Jose Gonzalez | 1:44 | Active | 4.4 | | 2023-09-22 |
| Bomb Jack - Main Menu Theme | Alberto Jose Gonzalez | 3:49 | Active | 4.6 | | 2023-09-09 |
| Bomber Boy (Atomic Punk) - Main BGM | June Chiki Chikuma (竹間 淳) | 0:15 | Active | 4.0 | | 2021-11-20 |
| Bomber Boy (Atomic Punk) - PowerUp / Clear | June Chiki Chikuma (竹間 淳) | 0:17 | Active | 3.0 | | 2023-04-02 |
| Bomber Boy (Atomic Punk) - Title & Start | June Chiki Chikuma (竹間 淳) | 0:21 | Active | 4.0 | | 2023-08-18 |
| Bombs Falling X7-9 | DEADBEATBLAST (Jake Moolenbeek) | 2:38 | Active | 4.3 | | 2023-09-27 |
| Bonuslevel | tRasH cAn maN (Martin Lindeberg) | 2:58 | Active | 5.0 | | 2023-08-18 |
| Boxing Badgers Bleach The Bleedin Circuit | Starpilot (Duane Aberle) | 6:24 | Active | 4.2 | | 2023-08-26 |
| Br8beat | Pulselooper | 2:16 | Active | 3.0 | | 2023-03-24 |
| Break Bite | SidAbitBall (Pierre Boquet) | 3:01 | Active | 3.4 | | 2023-09-01 |
| Breezy Shores | DEADBEATBLAST (Jake Moolenbeek) | 4:43 | Active | 4.3 | | 2023-08-31 |
| Brown Eyes | TREYFREY | 4:09 | Active | 3.9 | | 2023-05-19 |
| Bump Ur Head | Nullsleep (Jeremiah Johnson) | 1:55 | Active | 3.4 | | 2023-07-20 |
| Car Jack | Electric Children | 4:01 | Active | 4.4 | | 2023-08-25 |
| Castle Blaster | Ashtom | 3:26 | Active | 3.4 | | 2023-09-26 |
| Castle Theme | Cuddlefish | 2:54 | Active | 4.8 | | 2023-09-30 |
| Castlevania II: Belmont's Revenge - Castle #2 (OST version) | Konami Kukeiha Club | 0:39 | Active | | | 2020-12-12 |
| Castlevania II: Belmont's Revenge - Castle (OST version) | Konami Kukeiha Club | 1:00 | Active | 4.5 | | 2023-08-27 |
| Castlevania II: Belmont's Revenge - Chromatische Phantasie (OST version) | Konami Kukeiha Club | 2:07 | Active | 3.3 | | 2023-09-14 |
| Castlevania II: Belmont's Revenge - Evil Gods (OST version) | Konami Kukeiha Club | 1:25 | Active | 3.8 | | 2023-09-01 |
| Castlevania II: Belmont's Revenge - Faith (OST version) | Konami Kukeiha Club | 0:46 | Active | 3.0 | | 2022-08-09 |
| Castlevania II: Belmont's Revenge - Journey to Chaos (OST version) | Konami Kukeiha Club | 0:23 | Inactive | | | 2013-06-20 |
| Castlevania II: Belmont's Revenge - New Messiah (OST version) | Konami Kukeiha Club | 2:55 | Active | 3.6 | | 2023-09-17 |
| Castlevania II: Belmont's Revenge - Opening (OST version) | Konami Kukeiha Club | 1:02 | Active | 4.0 | | 2022-02-08 |
| Castlevania II: Belmont's Revenge - Original Sin (OST version) | Konami Kukeiha Club | 2:31 | Active | 4.0 | | 2023-09-25 |
| Castlevania II: Belmont's Revenge - Passpied (OST version) | Konami Kukeiha Club | 1:11 | Active | 3.0 | | 2022-06-23 |
| Castlevania II: Belmont's Revenge - Praying Hands (OST version) | Konami Kukeiha Club | 3:11 | Active | 4.3 | | 2023-07-21 |
| Castlevania II: Belmont's Revenge - Psycho Warrior (OST version) | Konami Kukeiha Club | 3:05 | Active | 4.0 | | 2023-07-29 |
| Castlevania II: Belmont's Revenge - Ripe Seeds (OST version) | Konami Kukeiha Club | 2:28 | Active | 4.8 | | 2023-09-30 |
| Castlevania II: Belmont's Revenge - Road of Enemy #1 (OST version) | Konami Kukeiha Club | 1:30 | Active | 3.3 | | 2023-08-07 |
| Castlevania II: Belmont's Revenge - Road of Enemy #2 (OST version) | Konami Kukeiha Club | 0:36 | Active | | | 2021-03-28 |
| Castlevania II: Belmont's Revenge - Soleiyu's Room (OST version) | Konami Kukeiha Club | 0:35 | Active | 3.0 | | 2022-05-17 |
| Castlevania II: Belmont's Revenge - Sons of Satan (OST version) | Konami Kukeiha Club | 2:07 | Active | 2.8 | | 2023-08-21 |
| Castlevania II: Belmont's Revenge - The End of the Day (OST version) | Konami Kukeiha Club | 3:00 | Active | 4.3 | | 2023-08-10 |
| Castlevania II: Belmont's Revenge - Union (OST version) | Konami Kukeiha Club | 2:50 | Active | 3.4 | | 2023-05-16 |
| Castlevania: The Adventure - Battle of the Holy (OST version) | Konami Kukeiha Club | 1:57 | Active | 4.9 | | 2023-06-13 |
| Castlevania: The Adventure - Darkness (OST version) | Konami Kukeiha Club | 1:24 | Active | 4.0 | | 2023-05-20 |
| Castlevania: The Adventure - Death Fair (OST version) | Konami Kukeiha Club | 1:24 | Active | | | 2020-12-18 |
| Castlevania: The Adventure - Evil Devil (OST version) | Konami Kukeiha Club | 1:08 | Active | 2.5 | | 2023-04-08 |
| Castlevania: The Adventure - Gate of Hell (OST version) | Konami Kukeiha Club | 0:33 | Active | 3.0 | | 2023-08-13 |
| Castlevania: The Adventure - Kill! Kill! Kill (OST version) | Konami Kukeiha Club | 0:38 | Active | 3.0 | | 2022-10-11 |
| Castlevania: The Adventure - Reprise (OST version) | Konami Kukeiha Club | 0:41 | Active | 4.0 | | 2021-11-08 |
| Castlevania: The Adventure - Revenge (OST version) | Konami Kukeiha Club | 1:27 | Active | 4.5 | | 2023-08-19 |
| Castlevania: The Adventure - Theme from Adventures (OST version) | Konami Kukeiha Club | 1:24 | Active | 4.0 | | 2023-06-08 |
| Catlanta | Nestrogen (Michael Raisner) | 2:31 | Active | 3.1 | | 2023-09-18 |
| Cement Lament | Shrimps | 1:15 | Active | 3.0 | | 2023-09-23 |
| CH3CK17 | XC3N | 1:57 | Active | 3.5 | | 2019-10-01 |
| Chainsaw / You Should Never Have Opened That Door (Ramones covers) | Starpilot (Duane Aberle) | 3:11 | Active | 4.3 | | 2023-08-04 |
| Chase Init | Bit Shifter | 1:05 | Active | 4.0 | | 2023-03-07 |
| Chasing Summer Love | Nullsleep (Jeremiah Johnson) | 3:46 | Active | 4.1 | | 2023-09-14 |
| Chigu | Cheapshot (James York) | 4:35 | Active | 3.8 | | 2023-08-31 |
| chippy record | SHELLSHOCK (Tanner Hughes) | 3:33 | Active | 1.8 | | 2023-07-10 |
| Chiptune Phone Soundset Medley | Zef (Chris Penner) | 0:53 | Active | 4.0 | | 2020-12-17 |
| Chronophobe | EvilWezil | 4:03 | Active | 3.0 | | 2023-08-31 |
| Chumming The Ocean | Bit Shifter | 3:13 | Active | 4.0 | | 2023-09-04 |
| City Sounds | Sycamore Drive | 2:51 | Active | 4.3 | | 2023-07-29 |
| Clear | Je mappelle | 3:10 | Active | 2.8 | | 2023-08-03 |
| Cloud Nine | EvilWezil | 4:02 | Active | 3.6 | | 2023-09-06 |
| Coconut Island (2009) | Ultrasyd | 2:48 | Active | 4.7 | | 2023-09-04 |
| Code Purple | EvilWezil | 3:46 | Active | 4.4 | | 2023-04-16 |
| Coiffeur & Dentiste | Zombectro | 4:11 | Active | 2.6 | | 2023-09-10 |
| Commit | Bit Shifter | 3:27 | Active | 3.0 | | 2022-03-12 |
| Control | IAYD (Alex) | 5:05 | Active | 4.0 | | 2023-08-31 |
| Cross Vector | DEADBEATBLAST (Jake Moolenbeek) | 6:15 | Active | 4.5 | | 2023-08-22 |
| Cross Vector (DEMO) | DEADBEATBLAST (Jake Moolenbeek) | 3:53 | Active | 4.6 | | 2023-09-03 |
| Crunk Turd Useless Loop | XyNo (Nicolas Allaire) | 1:16 | Active | 3.2 | | 2023-09-11 |
| Cupcake | Jefftheworld | 3:03 | Active | 4.3 | | 2023-08-24 |
| Cyan Cityscapes | Thretris (Kyle Robinson) | 3:59 | Active | 2.8 | | 2023-09-09 |
| Cyanotype | Matecha | 2:15 | Active | 5.0 | | 2023-03-23 |
| Cyberfunk | Uoki-Toki | 3:29 | Active | 3.4 | | 2023-09-21 |
| d!skwish | M-,-n (Marc Resibois, Marc Nostromo) | 2:37 | Active | 3.4 | | 2023-09-20 |
| DaMaGe | Glomag (Chris Burke) | 5:29 | Active | 4.5 | | 2023-08-31 |
| DangerZone (Jellica's re-beats baby!) | Jellica (Jacob Manley) | 3:21 | Active | 2.0 | | 2023-01-29 |
| Dead Like Streets | Jefftheworld | 2:56 | Active | 4.5 | | 2023-08-22 |
| Dead Man's Jazz | Oven Rake (Dakota Clark) | 4:06 | Active | 3.9 | | 2023-09-21 |
| Dead Robot | Uoki-Toki | 3:24 | Active | 4.0 | | 2023-09-06 |
| Deadly Weapon | Beastmode | 3:51 | Active | 3.0 | | 2023-07-19 |
| Decimating Atmospheres | IAYD (Alex) | 4:24 | Active | 4.0 | | 2023-09-16 |
| Deep Thought Process | Sycamore Drive | 1:54 | Active | 3.2 | | 2023-09-24 |
| Deli-Cinq | J. Arthur Keenes | 3:17 | Active | 3.4 | | 2023-09-07 |
| Depeche Mode Gameboy Minimix | Nullsleep (Jeremiah Johnson) | 5:29 | Active | 4.5 | | 2023-08-13 |
| Depeche Mode Megamix | Nullsleep (Jeremiah Johnson) | 14:28 | Active | 4.7 | | 2022-04-08 |
| Derp Away v1.4 | Starpilot (Duane Aberle) | 3:03 | Active | 2.5 | | 2023-08-13 |
| Desmos - Peedeetwo | Jellica (Jacob Manley) | 3:53 | Active | 4.2 | | 2023-09-07 |
| Desmos - PG Flapps Mix | Jellica (Jacob Manley) | 7:17 | Active | 5.0 | | 2023-09-07 |
| Desmos - SLL(2) | Jellica (Jacob Manley) | 3:59 | Active | 3.8 | | 2023-09-14 |
| Desmos - Xx Yy | Jellica (Jacob Manley) | 3:32 | Active | 3.3 | | 2023-05-23 |
| Destroy the Aliens | .exe | 1:45 | Inactive | 5.0 | | 2011-01-17 |
| Destroy The Aliens (new) | .exe | 1:51 | Active | 3.1 | | 2023-08-25 |
| Diamond | A.M.U | 7:26 | Active | 3.3 | | 2023-07-26 |
| Diamond Skeletons | Love Through Cannibalism | 3:33 | Active | 2.2 | | 2023-08-03 |
| Digital love | Uoki-Toki | 2:32 | Active | 3.5 | | 2021-07-19 |
| Dirty Electricity | IAYD (Alex) | 9:10 | Active | 4.0 | | 2021-01-26 |
| Dirty Rom Dance Mix | Nullsleep (Jeremiah Johnson) | 3:49 | Active | 3.0 | | 2023-09-08 |
| Disco Nostromo | Glomag (Chris Burke) | 3:32 | Active | 3.3 | | 2023-08-26 |
| Disco Tripper | Fighter X (Nickolas Walthew) | 4:03 | Active | 4.6 | | 2023-09-07 |
| DMG Radio | Pulselooper | 2:39 | Active | 3.0 | | 2023-08-14 |
| Donald E. Knuth's Wet Dream | A.M.U | 5:27 | Active | 3.2 | | 2023-09-07 |
| Donald E. Knuth's Wet Dream (Bass Mix) | A.M.U | 4:07 | Active | 1.5 | | 2023-09-23 |
| Donkey Kong - Showdown at the Tower | Taisuke Araki | 2:50 | Active | 4.5 | | 2023-08-17 |
| Doo-Wop Medley | J. Arthur Keenes | 4:35 | Active | 4.6 | | 2023-09-12 |
| Dorkus Malorkus | J. Arthur Keenes | 2:09 | Active | 4.5 | | 2023-09-08 |
| Downtown | Pulselooper | 2:02 | Active | 3.0 | | 2021-01-17 |
| DR011 | XC3N | 2:24 | Active | 3.2 | | 2023-07-29 |
| Dreadnought | IAYD (Alex) | 4:42 | Active | 1.5 | | 2022-06-26 |
| Dynamic | Je mappelle | 3:38 | Active | 4.2 | | 2023-06-13 |
| D__B | Rockman (Ramiro Navarro) | 7:09 | Active | 3.0 | | 2023-08-17 |
| Easty Boys | USK | 3:20 | Active | 3.1 | | 2023-09-08 |
| ektbnag | M-,-n (Marc Resibois, Marc Nostromo) | 4:17 | Active | 3.3 | | 2023-09-08 |
| Electric | Oven Rake (Dakota Clark) | 4:58 | Active | 2.5 | | 2020-09-04 |
| Electric Children Sucks | Electric Children | 4:54 | Active | 4.4 | | 2023-09-18 |
| Electromorphosis | Miracle Potion (Zaky Faris Maulana) | 4:31 | Active | 4.2 | | 2023-09-19 |
| Energy Piranhas | Love Through Cannibalism | 2:26 | Active | 2.0 | | 2022-12-11 |
| Epochalypse | EvilWezil | 3:53 | Active | 5.0 | | 2022-03-17 |
| Epple | Spöka (Timmy Saldén-Wagner) | 3:13 | Active | 4.0 | | 2021-02-10 |
| Escape From IP1 | Henry Homesweet | 3:02 | Active | 4.8 | | 2023-09-16 |
| Everything Must Go | EvilWezil | 4:04 | Active | 4.0 | | 2023-07-18 |
| exxayhem | M-,-n (Marc Resibois, Marc Nostromo) | 3:31 | Active | 2.0 | | 2023-08-21 |
| Facundo's and my Collective Arachnaphobia Force Fed to Al Under Jr. | Nestrogen (Michael Raisner) | 1:58 | Active | 3.7 | | 2023-09-01 |
| Falcon Punch | Electric Children | 5:40 | Active | 3.9 | | 2023-09-21 |
| Fallen Leaves | Bright Primate | 5:02 | Active | 3.5 | | 2023-09-14 |
| Famicom | Je mappelle | 2:37 | Active | 4.0 | | 2022-09-14 |
| Fan Service | Glomag (Chris Burke) | 4:26 | Active | 3.9 | | 2023-09-21 |
| Fanfare | Bright Primate | 5:45 | Active | 2.0 | | 2023-09-15 |
| FAR | tRasH cAn maN (Martin Lindeberg) | 3:17 | Active | 2.3 | | 2023-07-02 |
| Fast Level | wyver9 | 0:58 | Active | 5.0 | | 2023-09-11 |
| Faught Till Dawn | cTrix (Chris Mylrae) | 2:56 | Active | 4.0 | | 2023-09-14 |
| Fearless Flight | Nullsleep (Jeremiah Johnson) | 3:21 | Active | 3.8 | | 2023-08-21 |
| Feeding Your Headache | Starpilot (Duane Aberle) | 5:48 | Active | 3.0 | | 2021-05-11 |
| Feeling Teeth | Electric Children | 4:35 | Active | 4.5 | | 2023-09-11 |
| Fight Sequence | Cuddlefish | 1:39 | Active | 4.3 | | 2023-08-22 |
| Final Fantasy Legend - Battle Theme | Nobuo Uematsu (植松 伸夫) | 0:56 | Active | 4.7 | | 2023-09-09 |
| Final Fantasy Legend - Beyond the Tower | Nobuo Uematsu (植松 伸夫) | 0:59 | Active | 4.5 | | 2023-08-19 |
| Final Fantasy Legend - Cave Bandits | Nobuo Uematsu (植松 伸夫) | 1:09 | Active | 4.4 | | 2023-05-25 |
| Final Fantasy Legend - Creator - Final Battle | Nobuo Uematsu (植松 伸夫) | 1:18 | Active | 4.0 | | 2023-08-06 |
| Final Fantasy Legend - Ending Theme | Nobuo Uematsu (植松 伸夫) | 2:26 | Active | 4.0 | | 2023-08-10 |
| Final Fantasy Legend - Flute | Nobuo Uematsu (植松 伸夫) | 0:03 | Jingle | | | 2013-04-11 |
| Final Fantasy Legend - Heartful Tears | Nobuo Uematsu (植松 伸夫) | 1:20 | Active | 4.7 | | 2023-07-14 |
| Final Fantasy Legend - Important Items | Nobuo Uematsu (植松 伸夫) | 0:03 | Active | 4.5 | | 2023-04-30 |
| Final Fantasy Legend - Let it Begin | Nobuo Uematsu (植松 伸夫) | 2:01 | Active | 4.0 | | 2023-08-04 |
| Final Fantasy Legend - Overworld | Nobuo Uematsu (植松 伸夫) | 0:51 | Active | 4.7 | | 2023-08-04 |
| Final Fantasy Legend - Peaceful Town | Nobuo Uematsu (植松 伸夫) | 0:55 | Active | 4.6 | | 2023-08-31 |
| Final Fantasy Legend - Rest in Pieces | Nobuo Uematsu (植松 伸夫) | 0:59 | Active | 4.3 | | 2023-06-30 |
| Final Fantasy Legend - Sky World | Nobuo Uematsu (植松 伸夫) | 1:14 | Active | 4.3 | | 2023-08-14 |
| Final Fantasy Legend - The Fierce Battle | Nobuo Uematsu (植松 伸夫) | 0:53 | Active | 4.0 | | 2023-09-24 |
| Final Fantasy Legend - Unknown | Nobuo Uematsu (植松 伸夫) | 0:44 | Active | 3.5 | | 2023-07-01 |
| Final Fantasy Legend - Victory | Nobuo Uematsu (植松 伸夫) | 0:32 | Active | 5.0 | | 2023-07-24 |
| Flaccid Memories | Shrimps | 2:47 | Active | 2.2 | | 2023-08-21 |
| Flashlight | Miracle Potion (Zaky Faris Maulana) | 2:25 | Active | 4.3 | | 2023-09-19 |
| Follow Me Home | Smiletron | 2:28 | Active | 4.0 | | 2023-09-25 |
| Food Rain Party Ending (Kirby's Dream Land Remix) | Love Through Cannibalism | 1:29 | Active | 3.0 | | 2023-04-16 |
| Fortified Zone - Boss Theme | Tsukasa Tawada | 1:13 | Active | 4.8 | | 2023-08-04 |
| Fortified Zone - Credits | Tsukasa Tawada | 1:28 | Active | 3.0 | | 2023-08-04 |
| Fortified Zone - Stage 3 | Tsukasa Tawada | 1:31 | Active | 4.3 | | 2023-08-04 |
| Fortified Zone - Stage 4 | Tsukasa Tawada | 1:33 | Active | 5.0 | | 2023-06-08 |
| FourTek | cTrix (Chris Mylrae) | 3:57 | Active | 4.0 | | 2023-08-02 |
| Fragments - Knuckle Joe | Chipzel (Niamh Houston) | 2:59 | Active | 4.7 | | 2023-09-11 |
| Fragments - Online | Chipzel (Niamh Houston) | 3:04 | Active | 4.0 | | 2023-09-07 |
| Fragments - Torpedo | Chipzel (Niamh Houston) | 6:31 | Active | 3.7 | | 2023-09-23 |
| Fragments - When They Come For Us | Chipzel (Niamh Houston) | 3:23 | Active | 4.0 | | 2023-06-18 |
| Frangipane | Zombectro | 5:48 | Active | 3.4 | | 2023-07-28 |
| Freedom of Choice (Devo Cover) | Kinetic Turtle | 3:02 | Active | 3.0 | | 2023-09-03 |
| Fuck You | Uoki-Toki | 2:38 | Active | 4.2 | | 2023-09-24 |
| Fucked | SidAbitBall (Pierre Boquet) | 2:20 | Active | 1.8 | | 2023-09-29 |
| Funky stars | SidAbitBall (Pierre Boquet) | 2:33 | Active | 4.3 | | 2023-09-18 |
| Funny Chase | wyver9 | 0:58 | Active | 5.0 | | 2023-09-16 |
| Gabba COMPO entry | PDF Format (David Dineen-Porter) | 0:53 | Active | 3.8 | | 2023-09-16 |
| Galaxy Smasher | IAYD (Alex) | 5:22 | Active | 3.8 | | 2023-08-21 |
| Galaxy Tonight (DMG version) | Nullsleep (Jeremiah Johnson) | 3:46 | Active | 4.0 | | 2023-08-28 |
| Game Boy Beats Vol. 1 | Beastmode | 1:57 | Active | 5.0 | | 2023-08-19 |
| Game Boy Beats Vol. 2 | Beastmode | 1:59 | Active | 4.6 | | 2023-08-13 |
| Game Boy Beats Vol. 3 | Beastmode | 2:10 | Active | 2.7 | | 2023-09-23 |
| Gameboy Startup Sound | Jingle | 0:01 | Kaput | 4.7 | | 2010-01-03 |
| Gargoyle`s Quest - Big Monster Tower | Harumi Fujita (藤田 晴美) , Yoko Shimomura (下村 陽子) | 1:43 | Active | 4.0 | | 2023-09-09 |
| Gargoyle`s Quest - Breager`s Castle | Harumi Fujita (藤田 晴美) , Yoko Shimomura (下村 陽子) | 1:32 | Active | 4.0 | | 2023-08-20 |
| Gargoyle`s Quest - Demon Border (Opening Stage) | Harumi Fujita (藤田 晴美) , Yoko Shimomura (下村 陽子) | 1:51 | Active | 3.5 | | 2023-08-13 |
| Gargoyle`s Quest - Ending | Harumi Fujita (藤田 晴美) , Yoko Shimomura (下村 陽子) | 1:23 | Active | 3.3 | | 2023-09-19 |
| Gargoyle`s Quest - Hell Field (Overworld Theme) | Harumi Fujita (藤田 晴美) , Yoko Shimomura (下村 陽子) | 2:00 | Active | 4.8 | | 2023-07-24 |
| Gargoyle`s Quest - Intro / Title | Harumi Fujita (藤田 晴美) , Yoko Shimomura (下村 陽子) | 1:21 | Active | 4.1 | | 2023-08-13 |
| Gargoyle`s Quest - King Palace (Bellzemos` Theme) | Harumi Fujita (藤田 晴美) , Yoko Shimomura (下村 陽子) | 1:41 | Active | 4.0 | | 2023-05-02 |
| Gargoyle`s Quest - Loose Keep | Harumi Fujita (藤田 晴美) , Yoko Shimomura (下村 陽子) | 1:22 | Active | 4.0 | | 2023-02-02 |
| Gargoyle`s Quest - Password Entry | Harumi Fujita (藤田 晴美) , Yoko Shimomura (下村 陽子) | 1:29 | Active | 4.3 | | 2023-06-19 |
| Gargoyle`s Quest - Sand Maze | Harumi Fujita (藤田 晴美) , Yoko Shimomura (下村 陽子) | 1:27 | Active | 4.3 | | 2023-09-14 |
| Gargoyle`s Quest - Short Stage (Bridge theme) | Harumi Fujita (藤田 晴美) , Yoko Shimomura (下村 陽子) | 1:04 | Active | 3.3 | | 2023-05-28 |
| Gargoyle`s Quest - Village | Harumi Fujita (藤田 晴美) , Yoko Shimomura (下村 陽子) | 0:51 | Active | 4.4 | | 2023-07-31 |
| Gasping Between Kisses | Henry Homesweet | 3:00 | Active | 3.0 | | 2023-09-22 |
| Gatt@ Bianc@ | Rockman (Ramiro Navarro) | 6:41 | Active | 2.0 | | 2023-07-09 |
| Gazmanov's somersault | BOB The Builder | 2:28 | Active | 3.2 | | 2023-08-05 |
| Get Poor Quick Scheme | Little-Scale (Sebastian Tomczak) | 3:10 | Active | 1.5 | | 2023-07-30 |
| Ghostchant | Eastern Blok | 3:14 | Active | 5.0 | | 2022-03-29 |
| Glitterbug | PDF Format (David Dineen-Porter) | 3:51 | Active | 3.8 | | 2023-09-27 |
| Grayscale Skyline | Pulselooper | 5:36 | Active | 3.5 | | 2020-05-07 |
| Greentime In The Meantime (The Running Song) | Starpilot (Duane Aberle) | 2:56 | Inactive | 4.0 | | 2010-09-14 |
| Grotesque | SidAbitBall (Pierre Boquet) | 2:52 | Active | 3.2 | | 2023-07-01 |
| Hairtune OHC | J. Arthur Keenes | 2:14 | Active | 4.6 | | 2023-08-28 |
| Happiness In Winter | Sycamore Drive | 2:11 | Active | 4.0 | | 2021-09-20 |
| Happy Chip | SidAbitBall (Pierre Boquet) | 2:45 | Active | 3.7 | | 2023-07-09 |
| Happy Mr. Bedhead | Starpilot (Duane Aberle) | 3:24 | Active | 4.2 | | 2023-02-12 |
| Hard4u in tha Bayou | Nullsleep (Jeremiah Johnson) | 2:51 | Active | 3.2 | | 2023-07-28 |
| Hare Versus Tortoise | Sycamore Drive | 3:10 | Active | 3.5 | | 2023-01-07 |
| Harm on IC | Jefftheworld | 3:15 | Active | 2.8 | | 2023-09-27 |
| Harm Parm | Nullsleep (Jeremiah Johnson) | 2:36 | Active | 2.3 | | 2023-05-19 |
| Hava Nagila (1st LSDJ attempt) | Starpilot (Duane Aberle) | 1:53 | Inactive | 3.0 | | 2010-10-08 |
| Hazy Days | Cuddlefish | 2:14 | Active | 4.6 | | 2023-07-13 |
| Hazza! | J. Arthur Keenes | 1:55 | Active | 4.3 | | 2023-09-07 |
| Heavens Doors | Xinon | 3:40 | Active | 3.5 | | 2023-09-16 |
| heavy gabba pnch | SHELLSHOCK (Tanner Hughes) | 3:59 | Active | 5.0 | | 2023-07-23 |
| Held By A Derp | Starpilot (Duane Aberle) | 3:07 | Active | 4.2 | | 2023-09-07 |
| Hello | Uoki-Toki | 3:44 | Active | 3.0 | | 2023-09-02 |
| Hello Blue Eyes | Eastern Blok | 4:08 | Active | 3.0 | | 2023-09-05 |
| Hello! Hello! Hello! | Mini Roc (Jan Michelbach) | 0:18 | Active | 2.0 | | 2023-09-29 |
| Heosphoros Couldn't Make It Tonight But If He Did You'd All Be Dead | An-Cat-Max | 6:54 | Active | 3.3 | | 2023-09-30 |
| Her Lazer Light Eyes | Nullsleep (Jeremiah Johnson) | 3:37 | Active | 4.6 | | 2023-09-13 |
| Hexidecimal Genome | Bit Shifter | 3:18 | Active | 4.7 | | 2023-09-28 |
| Hil' with pixel eyes | Fat Frumos (Dmitry Kovalev) | 3:13 | Active | 2.6 | | 2023-08-06 |
| Horizon | Xinon | 2:46 | Active | 4.4 | | 2023-04-17 |
| Hosaka Co. (Ghouls 'N Eggs remix) | Pulselooper | 5:35 | Active | 3.0 | | 2023-06-24 |
| Hot Junk, Hot Slop | Shrimps | 1:46 | Active | 2.4 | | 2023-09-03 |
| Hypervigilance | Bit Shifter | 4:16 | Active | 3.0 | | 2023-08-19 |
| I Cry | Bright Primate | 5:52 | Active | 2.2 | | 2023-07-24 |
| i love u (... both of u) | Nullsleep (Jeremiah Johnson) | 3:12 | Active | 3.8 | | 2023-09-05 |
| I Love You | Henry Homesweet | 1:37 | Active | 4.0 | | 2023-08-23 |
| I Need A Square Wave | Buskerdroid | 5:31 | Active | 5.0 | | 2023-09-27 |
| I Pressed Start | .exe | 2:25 | Active | 2.0 | | 2023-09-01 |
| I Ran (A Flock of Seagulls cover) | Eastern Blok | 3:43 | Active | 2.0 | | 2023-09-30 |
| I REFUSE to call this (MY 1ST LSDJ)....but it is | Nestrogen (Michael Raisner) | 1:38 | Active | 2.0 | | 2023-05-04 |
| I'm not your Parents so Shut Up !!! | XyNo (Nicolas Allaire) | 2:49 | Active | 4.5 | | 2023-09-04 |
| Ice Me Nine | Glomag (Chris Burke) | 4:02 | Active | 3.2 | | 2023-07-08 |
| Ice World | Eastern Blok | 2:33 | Active | 4.0 | | 2021-09-18 |
| Idiot Pilot Fucks With The Status Quo (cut version) | Starpilot (Duane Aberle) | 4:51 | Inactive | | | 2011-01-23 |
| Ieyasu | Cheapshot (James York) | 3:57 | Active | 4.8 | | 2023-09-16 |
| Illegal Soundwaves - Headless chickens | Apricorn (Henry Thompson) | 2:12 | Active | 3.9 | | 2023-09-29 |
| Illegal Soundwaves - Illegal Soundwaves | Apricorn (Henry Thompson) | 2:27 | Active | 4.3 | | 2023-08-25 |
| Illegal Soundwaves - Lambchovies | Apricorn (Henry Thompson) | 3:56 | Active | 4.0 | | 2023-08-10 |
| Illegal Soundwaves - Limeonadeya | Apricorn (Henry Thompson) | 3:07 | Active | 4.0 | | 2023-09-25 |
| Illegal Soundwaves - Ochopus | Apricorn (Henry Thompson) | 2:59 | Active | 4.0 | | 2023-09-09 |
| Illegal Soundwaves - Off Course | Apricorn (Henry Thompson) | 1:42 | Active | 3.0 | | 2021-08-04 |
| Illegal Soundwaves - Outro | Apricorn (Henry Thompson) | 3:00 | Active | 3.0 | | 2022-08-19 |
| Illegal Soundwaves - Tell Me a Story Daddy | Apricorn (Henry Thompson) | 3:21 | Active | 3.8 | | 2023-08-30 |
| Illegal Soundwaves - WavDans | Apricorn (Henry Thompson) | 4:02 | Active | 4.3 | | 2023-07-24 |
| Illegal Soundwaves - Wenis Fly Trap | Apricorn (Henry Thompson) | 3:01 | Active | 4.8 | | 2023-09-21 |
| Impossible Flare | ??? | 5:44 | Active | 4.7 | | 2023-08-10 |
| Improper Fire | J. Arthur Keenes | 2:00 | Active | 5.0 | | 2023-09-23 |
| Internastellar - As I Stumble Through Your Autoexec Batch Groove | Starpilot (Duane Aberle) | 3:21 | Active | 4.4 | | 2023-08-25 |
| Internastellar - Bruteforce Attack | Starpilot (Duane Aberle) | 3:56 | Active | 4.0 | | 2023-09-18 |
| Internastellar - Division By Zero | Starpilot (Duane Aberle) | 4:30 | Active | 4.1 | | 2023-07-27 |
| Internastellar - Drink Beer, Smoke Pot, Play Chiptunes | Starpilot (Duane Aberle) | 5:32 | Active | 4.3 | | 2023-08-17 |
| Internastellar - Garboyle Megaviolence | Starpilot (Duane Aberle) | 4:35 | Active | 3.5 | | 2023-09-19 |
| Internastellar - His Eyes Were Darker Than A Hole | Starpilot (Duane Aberle) | 3:04 | Active | 3.9 | | 2023-09-26 |
| Internastellar - Hydrostatic Equilibrium | Starpilot (Duane Aberle) | 3:17 | Active | 1.5 | | 2023-09-17 |
| Internastellar - I Dance Not To The Radio | Starpilot (Duane Aberle) | 4:42 | Active | 4.2 | | 2023-09-30 |
| Internastellar - I Feel Electrically Overcharged | Starpilot (Duane Aberle) | 8:00 | Active | 4.3 | | 2019-09-03 |
| Internastellar - When I Disappear | Starpilot (Duane Aberle) | 3:50 | Active | 3.4 | | 2023-08-10 |
| Internastellar - Worn Out My Welcome | Starpilot (Duane Aberle) | 4:47 | Active | 4.4 | | 2023-07-27 |
| Into Ashes | IAYD (Alex) | 4:40 | Active | 4.0 | | 2023-09-22 |
| Introua | Oven Rake (Dakota Clark) | 3:54 | Active | 4.3 | | 2023-08-10 |
| Ionic Covalent | Eastern Blok | 3:27 | Active | 3.6 | | 2023-09-17 |
| Is This A Megamix or a Medley? (live @ Bitmasters HQ) | Starpilot (Duane Aberle) | 14:36 | Active | 4.3 | | 2020-03-12 |
| It's A Long Way To The Top | Mini Roc (Jan Michelbach) | 4:37 | Active | 3.8 | | 2023-09-30 |
| Jack The Ripper | Xinon | 4:30 | Active | 3.7 | | 2023-07-25 |
| Jinx | EvilWezil | 3:21 | Active | 3.0 | | 2023-06-18 |
| Jolmos | EvilWezil | 2:13 | Active | 3.5 | | 2020-03-18 |
| Joshy | Henry Homesweet | 1:58 | Active | 3.0 | | 2021-11-25 |
| June Bugs | EvilWezil | 2:05 | Active | 5.0 | | 2022-02-17 |
| Jurassic Parc - Title | Jonathan Dunn | 2:44 | Active | 4.3 | | 2023-07-28 |
| Jurassic Park - Level 1 | Jonathan Dunn | 2:25 | Active | 4.5 | | 2023-08-08 |
| Kickin' shell | SHELLSHOCK (Tanner Hughes) | 5:12 | Active | 3.1 | | 2023-08-30 |
| Kids On Acid | SidAbitBall (Pierre Boquet) | 2:15 | Active | 3.9 | | 2023-08-12 |
| Kill Tape | Uoki-Toki | 3:40 | Active | 3.4 | | 2023-09-07 |
| Kirby's Dream Land - Level 1 | Jun Ishikawa (石川 淳) | 1:33 | Active | 4.6 | | 2023-07-20 |
| Kirby's Dream Land - Title | Jun Ishikawa (石川 淳) | 0:57 | Active | 4.7 | | 2023-05-21 |
| Kollapse | SHELLSHOCK (Tanner Hughes) | 4:50 | Active | 3.0 | | 2021-08-13 |
| Krag | Jefftheworld | 2:31 | Active | 2.5 | | 2023-05-29 |
| La mauvaise réputation | SidAbitBall (Pierre Boquet) | 1:56 | Active | 4.2 | | 2023-08-23 |
| Laboratory D | Zef (Chris Penner) | 4:29 | Active | 4.0 | | 2023-05-11 |
| Lance | Spöka (Timmy Saldén-Wagner) | 2:53 | Active | 3.0 | | 2023-08-29 |
| Laputa | Henry Homesweet | 3:36 | Active | 4.2 | | 2023-09-15 |
| Lemmings 2: The Tribes - Beach Tribe | Mark Cooksey | 1:38 | Active | 3.0 | | 2021-08-22 |
| Lemmings 2: The Tribes - Cavelem Tribe | Mark Cooksey | 1:18 | Active | | | 2022-12-04 |
| Lemmings 2: The Tribes - Circus Tribe | Mark Cooksey | 2:09 | Active | 5.0 | | 2021-12-31 |
| Lemmings 2: The Tribes - Classic Tribe | Mark Cooksey | 1:55 | Active | 4.0 | | 2022-02-07 |
| Lemmings 2: The Tribes - Egyptian Tribe | Mark Cooksey | 1:12 | Active | 3.5 | | 2022-10-24 |
| Lemmings 2: The Tribes - Highland Tribe | Mark Cooksey | 1:35 | Active | 4.0 | | 2023-06-15 |
| Lemmings 2: The Tribes - Level Pane | Mark Cooksey | 0:21 | Active | 5.0 | | 2021-12-08 |
| Lemmings 2: The Tribes - Medieval Tribe | Mark Cooksey | 1:13 | Active | 3.0 | | 2023-09-01 |
| Lemmings 2: The Tribes - Menu | Mark Cooksey | 2:57 | Active | 4.0 | | 2023-05-15 |
| Lemmings 2: The Tribes - Outdoor Tribe | Mark Cooksey | 1:28 | Active | | | 2023-04-07 |
| Lemmings 2: The Tribes - Polar Tribe | Mark Cooksey | 2:00 | Active | 4.3 | | 2023-09-07 |
| Lemmings 2: The Tribes - Shadow Tribe | Mark Cooksey | 1:12 | Active | 4.0 | | 2022-12-01 |
| Lemmings 2: The Tribes - Space Tribe | Mark Cooksey | 1:29 | Active | 5.0 | | 2022-12-09 |
| Lemmings 2: The Tribes - Sports Tribe | Mark Cooksey | 2:03 | Active | 4.5 | | 2023-06-28 |
| Lemmings 2: The Tribes - Story | Mark Cooksey | 0:45 | Active | | | 2022-11-03 |
| Lemmings 2: The Tribes - Story | Mark Cooksey | 2:57 | Active | 4.0 | | 2021-11-12 |
| Lenny Bruce, The Martyr | Starpilot (Duane Aberle) | 2:20 | Active | 4.4 | | 2023-05-13 |
| Leo | Oven Rake (Dakota Clark) | 4:46 | Active | 4.0 | | 2023-04-20 |
| Les Piles Sont Nazes (2009) | Ultrasyd | 2:59 | Active | 4.7 | | 2023-07-13 |
| Letting Go | Henry Homesweet | 1:40 | Active | 4.7 | | 2023-09-10 |
| Like A Pen | Random (William Rickman) | 4:30 | Active | 4.3 | | 2023-09-20 |
| Like A Phoenix | IAYD (Alex) | 3:14 | Active | 3.0 | | 2022-02-24 |
| Little Sound Disko04 | USK | 3:49 | Active | 4.4 | | 2023-06-09 |
| Little Sound Disko05 | USK | 3:31 | Active | 3.3 | | 2023-09-14 |
| Little Sound Disko06 | USK | 3:49 | Active | 3.9 | | 2023-08-13 |
| Little world | SidAbitBall (Pierre Boquet) | 2:09 | Active | 4.3 | | 2023-06-01 |
| Live @ Blip Open Mic 2009 | cTrix (Chris Mylrae) | 8:16 | Active | 4.8 | | 2023-08-02 |
| Live at Blip Festival 2011 in NYC | Bit Shifter | 44:05 | Active | 4.9 | | 2021-03-10 |
| Livewire (Amped Up Remix) | Zef (Chris Penner) | 5:41 | Active | 4.0 | | 2023-08-23 |
| Lizard Dub | ??? | 3:31 | Active | 4.1 | | 2023-08-20 |
| LOKT TITYBRK RMX | SHELLSHOCK (Tanner Hughes) | 4:55 | Active | 2.5 | | 2023-09-11 |
| Lone Rugrat | 8[bit]chyfruit | 3:14 | Active | 1.9 | | 2023-09-11 |
| Lost in Translation | tRasH cAn maN (Martin Lindeberg) | 3:12 | Active | 4.0 | | 2022-07-15 |
| Low_Tech | Jefftheworld | 3:25 | Active | 3.0 | | 2022-11-12 |
| Lullaby | Cuddlefish | 2:59 | Active | 4.2 | | 2023-08-07 |
| Machine Gum | ??? | 3:36 | Active | 4.7 | | 2023-09-08 |
| Mad N.E.S. | Rockman (Ramiro Navarro) | 6:46 | Active | 3.8 | | 2023-08-03 |
| Magic Mirror | Thretris (Kyle Robinson) | 2:52 | Active | 2.0 | | 2023-08-08 |
| Magic Whale Trick | ??? | 3:32 | Active | 4.2 | | 2023-09-19 |
| Man One | Jellica (Jacob Manley) | 4:37 | Active | 4.0 | | 2023-09-20 |
| Man QQQ | Jellica (Jacob Manley) | 3:33 | Active | 3.4 | | 2023-09-06 |
| Man Two (Waves of Fear) | Jellica (Jacob Manley) | 3:19 | Active | 3.0 | | 2023-06-11 |
| Maneuverer | Bit Shifter | 2:38 | Active | 2.0 | | 2020-11-01 |
| Mangla | Valpo Usta (Claudio Solórzano) | 3:25 | Active | 4.0 | | 2023-06-24 |
| March of the Nucleotides (live mode mix) | Bit Shifter | 5:03 | Active | 4.4 | | 2023-09-28 |
| Marentha | Miracle Potion (Zaky Faris Maulana) | 3:51 | Active | 3.8 | | 2023-09-03 |
| Mario at a rave gbc techno vanilla 2010 remix | XyNo (Nicolas Allaire) | 2:08 | Active | 4.0 | | 2023-07-05 |
| Meadow | Cuddlefish | 2:51 | Active | 4.0 | | 2023-05-26 |
| Mega Man II - Air Man | Kenji Yamazaki | 1:41 | Active | 4.8 | | 2023-09-01 |
| Mega Man II - Boss Battle | Kenji Yamazaki | 1:14 | Active | 4.0 | | 2023-03-15 |
| Mega Man II - Crash Man | Kenji Yamazaki | 1:49 | Active | 3.4 | | 2023-05-07 |
| Mega Man II - Ending Theme | Kenji Yamazaki | 1:30 | Active | 4.0 | | 2023-03-21 |
| Mega Man II - Enter Wily's Base | Kenji Yamazaki | 0:11 | Jingle | 3.0 | | 2012-07-20 |
| Mega Man II - Final Stage (Wily Station) | Kenji Yamazaki | 1:40 | Active | 3.3 | | 2023-09-29 |
| Mega Man II - Got Weapon | Kenji Yamazaki | 1:02 | Active | 5.0 | | 2022-06-01 |
| Mega Man II - Hard Man | Kenji Yamazaki | 1:50 | Active | 3.0 | | 2023-06-29 |
| Mega Man II - Magnet Man | Kenji Yamazaki | 1:24 | Active | 3.3 | | 2023-08-18 |
| Mega Man II - Metal Man | Kenji Yamazaki | 1:21 | Active | 3.7 | | 2023-07-16 |
| Mega Man II - Needle Man | Kenji Yamazaki | 1:19 | Active | 4.5 | | 2023-07-22 |
| Mega Man II - Password | Kenji Yamazaki | 1:12 | Active | 3.7 | | 2023-08-24 |
| Mega Man II - Stage Select | Kenji Yamazaki | 0:18 | Active | 4.0 | | 2023-05-08 |
| Mega Man II - Stage Start | Kenji Yamazaki | 0:07 | Jingle | 4.5 | | 2012-06-28 |
| Mega Man II - Title | Kenji Yamazaki | 0:28 | Active | 5.0 | | 2023-01-07 |
| Mega Man II - Top Man | Kenji Yamazaki | 1:20 | Active | 4.9 | | 2023-08-07 |
| Mega Man II - Unused Ending Theme | Kenji Yamazaki | 2:09 | Active | 4.0 | | 2021-12-30 |
| Mega Man II - Wily Base Mini Stage | Kenji Yamazaki | 0:35 | Active | 4.0 | | 2023-08-21 |
| Mega Man II - Wood Man | Kenji Yamazaki | 1:19 | Active | 3.3 | | 2023-09-05 |
| Mega Man III - Dive Man Level | Bun Bun (Yasuaki Fujita (藤田 靖明)) | 1:31 | Active | 4.3 | | 2023-09-12 |
| Mega Man III - Dr Willy Fortress | Bun Bun (Yasuaki Fujita (藤田 靖明)) | 0:57 | Active | 4.0 | | 2023-06-06 |
| Mega Man III - Drill Man Level | Bun Bun (Yasuaki Fujita (藤田 靖明)) | 1:38 | Active | 3.8 | | 2023-09-01 |
| Mega Man III - Dust Man Level | Bun Bun (Yasuaki Fujita (藤田 靖明)) | 1:41 | Active | 4.4 | | 2023-06-06 |
| Mega Man III - Gemini Man Level | Bun Bun (Yasuaki Fujita (藤田 靖明)) | 1:55 | Active | 4.4 | | 2023-06-21 |
| Mega Man III - Level Select | Bun Bun (Yasuaki Fujita (藤田 靖明)) | 0:44 | Active | 3.8 | | 2023-08-19 |
| Mega Man III - Shadow Man Level | Bun Bun (Yasuaki Fujita (藤田 靖明)) | 2:11 | Active | 3.8 | | 2023-09-15 |
| Mega Man III - Skull Man Level | Bun Bun (Yasuaki Fujita (藤田 靖明)) | 1:44 | Active | 4.2 | | 2023-04-23 |
| Mega Man III - Snake Man Level | Bun Bun (Yasuaki Fujita (藤田 靖明)) | 1:33 | Active | 4.9 | | 2023-08-05 |
| Mega Man III - Spark Man Level | Bun Bun (Yasuaki Fujita (藤田 靖明)) | 1:36 | Active | 4.6 | | 2023-07-21 |
| Mega Man III - Title | Bun Bun (Yasuaki Fujita (藤田 靖明)) | 2:33 | Active | 4.8 | | 2023-07-01 |
| Metal in the Microwave | EvilWezil | 3:25 | Active | 2.8 | | 2023-08-25 |
| Meteor Shower | an0va (Daniel Davis) | 2:25 | Active | 3.8 | | 2023-08-05 |
| Miniland | Mini Roc (Jan Michelbach) | 0:59 | Active | 3.0 | | 2023-08-23 |
| Miniland 2 | Mini Roc (Jan Michelbach) | 0:25 | Active | | | 2020-11-22 |
| Missing Thought | Je mappelle | 3:04 | Active | 4.5 | | 2023-07-19 |
| Money Can't Buy Knives | Oven Rake (Dakota Clark) | 3:30 | Active | 4.0 | | 2023-09-03 |
| Monsoon | Little-Scale (Sebastian Tomczak) | 1:51 | Active | 2.2 | | 2023-06-19 |
| Moonlight Sympathy | Xinon | 5:22 | Active | 4.7 | | 2023-08-05 |
| Moonlit Starshine | Eastern Blok | 3:44 | Active | 4.2 | | 2023-08-25 |
| More Wine | Zan-zan-zawa-veia (Suzanne Sugarbaker) | 1:47 | Active | 3.0 | | 2022-02-05 |
| Motohockey | Uoki-Toki | 1:21 | Active | 3.7 | | 2023-09-12 |
| Move to Intercept (live 2007/09/08) | Bit Shifter | 5:14 | Active | 2.5 | | 2023-08-15 |
| Moving House And Decorating Acid Two | Jellica (Jacob Manley) | 4:08 | Active | 2.7 | | 2023-09-24 |
| Mr. Noisy Says Okie | Starpilot (Duane Aberle) | 2:39 | Inactive | 5.0 | | 2010-12-29 |
| MTWGB (Music to watch girls by) | Glomag (Chris Burke) | 2:11 | Active | | | |
| My Chineese Shoes | tRasH cAn maN (Martin Lindeberg) | 3:02 | Active | 4.2 | | 2023-08-14 |
| My circle | mikrobotmen (Aimen Xavier) | 4:00 | Active | 3.3 | | 2023-09-15 |
| Mystic Quest - Endless Battlefield | Kenji Ito | 1:24 | Active | 4.9 | | 2023-09-27 |
| Mystic Quest - Title | Kenji Ito | 0:47 | Active | 4.5 | | 2023-07-08 |
| Nano Galaxy (2009) | Ultrasyd | 3:56 | Active | 4.5 | | 2023-08-12 |
| NanoNZGrL | Lazerbeat (David Adams) | 6:02 | Removed By Request | 1.5 | | 2021-02-18 |
| NERD ROCK | Bright Primate | 2:58 | Active | 3.3 | | 2023-07-30 |
| New Hoodies | SHELLSHOCK (Tanner Hughes) | 4:56 | Active | 2.4 | | 2023-05-28 |
| New slip | SidAbitBall (Pierre Boquet) | 2:35 | Active | 3.9 | | 2023-07-12 |
| NEW TYPE PILOT | SHELLSHOCK (Tanner Hughes) | 4:09 | Active | 3.5 | | 2023-07-28 |
| No Breath | Je mappelle | 3:12 | Active | 4.6 | | 2023-07-17 |
| Nodocchi Eats Pocky | kommisar (Christophe Goulet-LeBlanc) | 2:07 | Active | 3.0 | | 2021-03-10 |
| Noise Annoys - Awe Inspiring Dipole | Starpilot (Duane Aberle) | 5:21 | Active | 4.4 | | 2023-08-30 |
| Noise Annoys - Billowing | Starpilot (Duane Aberle) | 4:38 | Active | 4.0 | | 2023-09-05 |
| Noise Annoys - Bitlove | Starpilot (Duane Aberle) | 2:56 | Active | 3.0 | | 2019-11-13 |
| Noise Annoys - Butcher Knife Syndrome | Starpilot (Duane Aberle) | 4:03 | Active | 3.7 | | 2023-09-30 |
| Noise Annoys - Fried Chicken Solstice (Noisings) | Starpilot (Duane Aberle) | 3:07 | Active | 4.0 | | 2023-09-09 |
| Noise Annoys - Fungus Tickles | Starpilot (Duane Aberle) | 3:14 | Active | 4.2 | | 2023-09-06 |
| Noise Annoys - Idiot Pilot Fucks WIth The Status Quo | Starpilot (Duane Aberle) | 6:20 | Active | 3.9 | | 2023-06-03 |
| Noise Annoys - Lips of Fish | Starpilot (Duane Aberle) | 4:34 | Active | 4.4 | | 2023-08-21 |
| Noise Annoys - Mind Shakes (In Stereo) | Starpilot (Duane Aberle) | 3:22 | Active | 3.0 | | 2022-05-29 |
| Noise Annoys - Placebo Christ | Starpilot (Duane Aberle) | 3:10 | Active | 3.8 | | 2023-07-31 |
| Noise Annoys - Sheep | Starpilot (Duane Aberle) | 3:28 | Active | 4.0 | | 2023-09-19 |
| Noise Annoys - The Incessant Prattling of the Mind | Starpilot (Duane Aberle) | 4:46 | Active | 3.2 | | 2023-09-30 |
| Noise Annoys - Up Heaven's Chimney | Starpilot (Duane Aberle) | 3:12 | Active | 3.6 | | 2023-09-28 |
| Noise Annoys - Voids | Starpilot (Duane Aberle) | 2:30 | Active | 3.3 | | 2023-09-08 |
| Northern Bitmasters - An 8-Bit Compilation - Box Head | Battle Lava (Alexander Westcott) | 3:58 | Active | 4.1 | | 2023-07-28 |
| Northern Bitmasters - An 8-Bit Compilation - Return To Zero | Matecha | 4:22 | Active | 4.4 | | 2023-09-10 |
| Northern Bitmasters - An 8-Bit Compilation - Ribbon Vein Blurblaster | Starpilot (Duane Aberle) | 4:18 | Active | 3.3 | | 2023-06-09 |
| Nothing Ever Changes | EvilWezil | 2:06 | Active | 2.0 | | 2023-05-16 |
| Obsolete System (2009) | Ultrasyd | 4:02 | Active | 4.7 | | 2023-07-13 |
| Ocean Stage | J. Arthur Keenes | 2:46 | Active | 4.3 | | 2023-08-05 |
| Oceans | Cuddlefish | 2:40 | Active | 5.0 | | 2022-06-20 |
| Ode To Bhaal | Beastmode | 3:31 | Active | 3.0 | | 2023-07-18 |
| Oh Hoity - Toity Are We | Mini Roc (Jan Michelbach) | 3:34 | Active | 3.5 | | 2022-04-22 |
| OHM | IAYD (Alex) | 1:05 | Active | 1.7 | | 2023-08-24 |
| One Wave Tsunami | tRasH cAn maN (Martin Lindeberg) | 2:31 | Active | 2.3 | | 2023-09-24 |
| Open Thretris | Thretris (Kyle Robinson) | 1:57 | Active | 3.3 | | 2023-02-01 |
| Operation Timeout | EvilWezil | 3:03 | Active | 3.6 | | 2023-08-05 |
| Out Out | A.M.U | 7:16 | Active | 3.8 | | 2023-07-03 |
| Paleozoic | Chema64 (José Padilla) | 2:58 | Active | 2.3 | | 2023-07-13 |
| Palm Trance | Henry Homesweet | 4:04 | Active | 3.0 | | 2023-07-05 |
| Paper Dolls (4mat cover DaMaGed version) | Ashtom | 4:00 | Active | 4.5 | | 2023-08-19 |
| Particle Charge | Bit Shifter | 2:00 | Active | 4.9 | | 2023-09-08 |
| Party Pixel | Henry Homesweet | 2:26 | Active | 3.5 | | 2023-09-20 |
| Peanut Butter Brain | ??? | 4:50 | Active | 4.0 | | 2022-12-04 |
| Perjantai-Illan Huumaa (2012) | Ultrasyd | 3:01 | Active | 4.1 | | 2023-08-24 |
| Physics | IAYD (Alex) | 4:19 | Active | 4.0 | | 2023-06-15 |
| Piepmatz | Mini Roc (Jan Michelbach) | 0:59 | Active | 3.3 | | 2023-08-31 |
| Pillows of Saturderp | Starpilot (Duane Aberle) | 2:09 | Active | 4.0 | | 2023-06-13 |
| Pillows of Saturderp / Butcher Knife Syndrome (live @ BitMasters HQ) | Starpilot (Duane Aberle) | 5:35 | Active | 4.0 | | 2022-04-24 |
| Pixel Trash Heap - Dysfunction Key | Starpilot (Duane Aberle) | 4:43 | Active | 2.0 | | 2021-11-21 |
| Pixel Trash Heap - Intentionally Misleading | Starpilot (Duane Aberle) | 5:00 | Active | 4.0 | | 2022-06-19 |
| Pixel Trash Heap - Resolving Host | Starpilot (Duane Aberle) | 4:14 | Active | 2.0 | | 2023-01-10 |
| Pixel Trash Heap - Scorch | Starpilot (Duane Aberle) | 3:56 | Active | 3.6 | | 2023-08-28 |
| Pixel Trash Heap - Splat File | Starpilot (Duane Aberle) | 5:57 | Active | 2.5 | | 2023-09-05 |
| Pixel Trash Heap - Spossed | Starpilot (Duane Aberle) | 0:55 | Active | 4.0 | | 2023-09-10 |
| Pixel Trash Heap - Trance To Nowhere | Starpilot (Duane Aberle) | 2:58 | Active | 4.7 | | 2023-08-10 |
| Pixel Trash Heap - Waving | Starpilot (Duane Aberle) | 1:36 | Active | 4.0 | | 2021-02-05 |
| Play It Loud | Rockman (Ramiro Navarro) | 6:48 | Active | 4.0 | | 2022-12-11 |
| Playful Panda | Nullsleep (Jeremiah Johnson) | 1:37 | Active | 2.5 | | 2023-09-09 |
| Please Me | Bright Primate | 5:10 | Active | 2.0 | | 2023-09-28 |
| Pocket Calculator | SidAbitBall (Pierre Boquet) | 2:30 | Active | 4.0 | | 2023-09-10 |
| Pocket Logic | Cuddlefish | 2:18 | Active | 5.0 | | 2020-10-28 |
| Pocket Monster | Henry Homesweet | 2:09 | Active | 4.3 | | 2023-09-13 |
| Pocket Puyo Puyo Tsu - Cutscene Theme | Masanobu Tsukamoto (塚本雅信) | 2:17 | Active | 3.0 | | 2023-01-18 |
| Pocket Puyo Puyo Tsu - Ending Part 1 | Masanobu Tsukamoto (塚本雅信) | 1:46 | Active | 3.5 | | 2023-08-25 |
| Pocket Puyo Puyo Tsu - Ending Part 2 | Masanobu Tsukamoto (塚本雅信) | 2:02 | Active | 4.0 | | 2020-10-25 |
| Pocket Puyo Puyo Tsu - Ending Part 3 | Masanobu Tsukamoto (塚本雅信) | 1:56 | Active | 4.0 | | 2023-02-01 |
| Pocket Puyo Puyo Tsu - Floor 1 | Masanobu Tsukamoto (塚本雅信) | 2:07 | Active | 4.3 | | 2023-08-20 |
| Pocket Puyo Puyo Tsu - Floor 2 and 3 | Masanobu Tsukamoto (塚本雅信) | 1:29 | Active | | | 2022-04-09 |
| Pocket Puyo Puyo Tsu - Floor 4 and 5 | Masanobu Tsukamoto (塚本雅信) | 1:34 | Active | | | 2023-02-06 |
| Pocket Puyo Puyo Tsu - How to Play | Masanobu Tsukamoto (塚本雅信) | 1:25 | Active | 4.0 | | 2022-06-16 |
| Pocket Puyo Puyo Tsu - Last Floor | Masanobu Tsukamoto (塚本雅信) | 1:49 | Active | 3.7 | | 2023-09-07 |
| Pocket Puyo Puyo Tsu - Mode Select | Masanobu Tsukamoto (塚本雅信) | 1:08 | Active | | | 2022-12-27 |
| Pocket Puyo Puyo Tsu - Selection Screen | Masanobu Tsukamoto (塚本雅信) | 0:53 | Active | 4.0 | | 2021-12-06 |
| Pocket Puyo Puyo Tsu - Sorrow of Puyo Puyo | Masanobu Tsukamoto (塚本雅信) | 0:11 | Active | | | 2023-04-10 |
| Pocket Puyo Puyo Tsu - Title Theme | Masanobu Tsukamoto (塚本雅信) | 1:08 | Active | | | 2023-06-15 |
| Pocket Puyo Puyo Tsu - Victory of Puyo Puyo | Masanobu Tsukamoto (塚本雅信) | 0:10 | Active | 5.0 | | 2021-12-18 |
| Pocket Puyo Puyo Tsu - Warning of Puyo Puyo | Masanobu Tsukamoto (塚本雅信) | 0:29 | Active | | | 2023-02-27 |
| Pokémon Crystal - Main Theme | Junichi Masuda (増田 順一) | 1:13 | Active | 4.0 | | 2023-04-12 |
| Pokémon Gold/Silver - Azalea Town | Junichi Masuda (増田 順一) | 0:58 | Active | 4.0 | | 2021-12-11 |
| Pokémon Gold/Silver - Battle! Champion | Junichi Masuda (増田 順一) | 1:11 | Active | 4.0 | | 2023-05-01 |
| Pokémon Gold/Silver - Battle! Gym Leader (Kanto) | Junichi Masuda (増田 順一) | 0:49 | Active | 5.0 | | 2021-01-10 |
| Pokémon Gold/Silver - Battle! Rival | Junichi Masuda (増田 順一) | 1:13 | Active | 5.0 | | 2020-01-15 |
| Pokémon Gold/Silver - Battle! Suicune | Junichi Masuda (増田 順一) | 1:52 | Active | 5.0 | | 2023-05-01 |
| Pokémon Gold/Silver - Battle! Trainer | Junichi Masuda (増田 順一) | 1:57 | Active | 4.3 | | 2023-08-22 |
| Pokémon Gold/Silver - Battle! Trainer (Kanto) | Junichi Masuda (増田 順一) | 1:02 | Active | 4.5 | | 2023-04-26 |
| Pokémon Gold/Silver - Battle! Wild Pokémon | Junichi Masuda (増田 順一) | 0:55 | Active | 4.0 | | 2021-10-25 |
| Pokémon Gold/Silver - Ending | Junichi Masuda (増田 順一) | 2:36 | Active | 4.0 | | 2023-05-26 |
| Pokémon Gold/Silver - Surf | Junichi Masuda (増田 順一) | 1:01 | Active | 5.0 | | 2022-09-23 |
| Pokémon Gold/Silver - Title | Junichi Masuda (増田 順一) | 1:26 | Active | 4.0 | | 2023-09-12 |
| Pokémon Gold/Silver - Wild Pokémon (Kanto) | Junichi Masuda (増田 順一) | 1:12 | Active | 3.8 | | 2023-08-30 |
| Pokémon Red/Blue - Battle | Junichi Masuda (増田 順一) | 1:27 | Active | 4.0 | | 2023-08-23 |
| Pokémon Red/Blue - Battle (VS Gym Leader) | Junichi Masuda (増田 順一) | 1:49 | Active | 4.0 | | 2023-05-08 |
| Pokémon Red/Blue - Battle (VS Trainer) | Junichi Masuda (増田 順一) | 3:06 | Active | 4.0 | | 2023-09-01 |
| Pokémon Red/Blue - Casino | Junichi Masuda (増田 順一) | 1:23 | Active | 4.0 | | 2022-07-01 |
| Pokémon Red/Blue - Ending | Junichi Masuda (増田 順一) | 1:40 | Active | 4.0 | | 2020-10-23 |
| Pokémon Red/Blue - Guidance | Junichi Masuda (増田 順一) | 0:30 | Active | 3.5 | | 2022-01-02 |
| Pokémon Red/Blue - Last Battle (VS Rival) | Junichi Masuda (増田 順一) | 2:26 | Active | 4.5 | | 2022-02-09 |
| Pokémon Red/Blue - Mt. Moon Cave | Junichi Masuda (増田 順一) | 2:54 | Active | 2.6 | | 2023-07-08 |
| Pokémon Red/Blue - Opening | Junichi Masuda (増田 順一) | 1:49 | Active | 5.0 | | 2023-01-11 |
| Pokémon Red/Blue - Pokémon Center | Junichi Masuda (増田 順一) | 1:06 | Active | 5.0 | | 2023-08-29 |
| Pokémon Red/Blue - Pokémon Gym | Junichi Masuda (増田 順一) | 1:06 | Active | 4.3 | | 2023-09-18 |
| Pokémon Red/Blue - Pokémon Mansion | Junichi Masuda (増田 順一) | 2:17 | Active | 1.0 | | 2021-12-20 |
| Pokémon Red/Blue - Pokémon Tower | Junichi Masuda (増田 順一) | 2:10 | Active | 3.0 | | 2023-09-11 |
| Pokémon Red/Blue - Road to Cerulean City | Junichi Masuda (増田 順一) | 0:57 | Active | | | 2023-06-16 |
| Pokémon Red/Blue - Road to Lavender Town | Junichi Masuda (増田 順一) | 1:10 | Active | 4.0 | | 2023-09-19 |
| Pokémon Red/Blue - Road to Viridian City | Junichi Masuda (増田 順一) | 0:53 | Active | 5.0 | | 2023-05-03 |
| Pokémon Red/Blue - Sea | Junichi Masuda (増田 順一) | 0:58 | Active | 3.0 | | 2023-06-28 |
| Pokémon Red/Blue - Sylph Co. | Junichi Masuda (増田 順一) | 2:06 | Active | 2.5 | | 2023-03-04 |
| Pokémon Red/Blue - Team Rocket Hideout | Junichi Masuda (増田 順一) | 2:22 | Active | 4.0 | | 2023-07-09 |
| Pokémon Red/Blue - Theme of Celadon City | Junichi Masuda (増田 順一) | 1:06 | Active | 4.3 | | 2023-09-30 |
| Pokémon Red/Blue - Theme of Cerulean City | Junichi Masuda (増田 順一) | 1:09 | Active | 5.0 | | 2019-09-02 |
| Pokémon Red/Blue - Theme of Lavender Town | Junichi Masuda (増田 順一) | 1:31 | Active | 3.0 | | 2021-11-20 |
| Pokémon Red/Blue - Theme of Pallet Town | Junichi Masuda (増田 順一) | 1:11 | Active | 4.0 | | 2022-09-08 |
| Pokémon Red/Blue - Theme of Pallet Town | Junichi Masuda (増田 順一) | 0:36 | Active | 4.0 | | 2023-02-07 |
| Pokémon Red/Blue - Theme of Pewter City | Junichi Masuda (増田 順一) | 2:03 | Active | 3.3 | | 2023-09-22 |
| Pokémon Red/Blue - Theme of Vermillion City | Junichi Masuda (増田 順一) | 0:56 | Active | 5.0 | | 2023-02-16 |
| Pokémon Red/Blue - To Bill's Origin | Junichi Masuda (増田 順一) | 0:46 | Active | 5.0 | | 2023-09-23 |
| Pokémon Red/Blue - Victory | Junichi Masuda (増田 順一) | 0:31 | Active | 4.0 | | 2023-08-28 |
| Pokémon Red/Blue - Victory (VS Gym Leader) | Junichi Masuda (増田 順一) | 1:18 | Active | 4.0 | | 2021-06-15 |
| Pokémon Red/Blue - Viridian Forest | Junichi Masuda (増田 順一) | 3:30 | Active | 2.6 | | 2023-08-07 |
| Polar | Je mappelle | 2:49 | Active | 4.0 | | 2023-01-14 |
| Porno Game | Uoki-Toki | 2:05 | Active | 2.6 | | 2023-07-05 |
| PowerCrunch | cTrix (Chris Mylrae) | 1:50 | Active | 5.0 | | 2022-12-31 |
| Pretty Eight Machine - The Lonely Byte | Inverse Phase (Brendan Becker) | 4:48 | Active | 3.4 | | 2023-08-13 |
| Probotector - Level 1 | Hidehiro Funauchi | 1:44 | Active | 4.7 | | 2023-09-14 |
| Psi Rock | Battle Lava (Alexander Westcott) | 1:56 | Active | 4.1 | | 2023-06-08 |
| Psyborot | M-,-n (Marc Resibois, Marc Nostromo) 20th Century Composers | 2:34 | Active | 3.3 | | 2023-09-23 |
| Psywind Windwhirld Teleport (Earthquake Mix) | Love Through Cannibalism | 3:20 | Active | 3.9 | | 2023-09-01 |
| Purple Mist on a Moonlit Night | Jansaw (Matthew Janik) | 6:34 | Active | 4.2 | | 2023-08-02 |
| Push The Button | Uoki-Toki | 3:33 | Active | 3.2 | | 2023-08-13 |
| Puyo Puyo - Brave of Puyo Puyo | Einosuke Nagao (長尾英之助) | 1:27 | Active | 4.0 | | 2023-01-03 |
| Puyo Puyo - Cooking of Puyo Puyo | Einosuke Nagao (長尾英之助) | 1:25 | Active | 3.0 | | 2023-03-04 |
| Puyo Puyo - Final of Puyo Puyo | Einosuke Nagao (長尾英之助) | 2:07 | Active | 4.0 | | 2021-11-29 |
| Puyo Puyo - Morning of Puyo Puyo | Einosuke Nagao (長尾英之助) | 1:29 | Active | 3.0 | | 2021-03-20 |
| Puyo Puyo - Ondo of Puyo Puyo | Einosuke Nagao (長尾英之助) | 1:31 | Active | 5.0 | | 2023-09-08 |
| Puyo Puyo - Opening of Puyo Puyo | Einosuke Nagao (長尾英之助) | 1:40 | Active | 4.0 | | 2021-03-24 |
| Puyo Puyo - Sorrow of Puyo Puyo | Einosuke Nagao (長尾英之助) | 0:11 | Active | 2.0 | | 2022-12-14 |
| Puyo Puyo - Sticker of Puyo Puyo | Einosuke Nagao (長尾英之助) | 2:53 | Active | 3.5 | | 2023-08-13 |
| Puyo Puyo - Theme of Puyo Puyo | Einosuke Nagao (長尾英之助) | 2:28 | Active | 3.0 | | 2023-06-23 |
| Puyo Puyo - Toy of Puyo Puyo | Einosuke Nagao (長尾英之助) | 1:09 | Active | 4.0 | | 2022-01-24 |
| Puyo Puyo - Victory of Puyo Puyo | Einosuke Nagao (長尾英之助) | 0:09 | Active | | | 2023-05-22 |
| Puyo Puyo - Warning of Puyo Puyo | Einosuke Nagao (長尾英之助) | 0:40 | Active | | | 2022-02-26 |
| Puyo Puyo - Warning of Puyo Puyo | Einosuke Nagao (長尾英之助) | 0:11 | Active | 1.0 | | 2023-03-06 |
| Qwerty | Uoki-Toki | 3:33 | Active | 3.3 | | 2023-09-08 |
| R-Type II - Water Splash - Stage 2 Theme | David Whittaker | 4:23 | Active | 5.0 | | 2023-08-17 |
| Radix Cover / Dreamland / Syphus Cover / Starscream Cover / OutBRK (git nkd) | Sabrepulse (Ashley Charles) | 5:52 | Active | 4.5 | | 2023-07-15 |
| Rage Against The Highscore | Mini Roc (Jan Michelbach) | 3:57 | Active | 4.2 | | 2023-09-16 |
| Rain-stained Cardboard | Pulselooper | 3:48 | Active | 4.4 | | 2023-07-23 |
| Rave On You Zappelphilipp | Mini Roc (Jan Michelbach) | 5:23 | Active | 3.9 | | 2023-09-11 |
| Reach | Bright Primate | 5:21 | Active | 2.5 | | 2023-08-12 |
| Red Giants (Pts I & II) | IAYD (Alex) | 2:56 | Active | 3.4 | | 2023-08-24 |
| Red Lights | SidAbitBall (Pierre Boquet) | 2:50 | Active | 3.6 | | 2023-06-15 |
| Red Pixel Dust | Glomag (Chris Burke) | 2:23 | Active | 4.2 | | 2023-07-13 |
| Red Skie At Night | Henry Homesweet | 4:09 | Active | 3.2 | | 2023-09-28 |
| Redshift | IAYD (Alex) | 4:47 | Active | 3.0 | | 2023-08-07 |
| Reformat The Planet | Bit Shifter | 3:12 | Active | 4.8 | | 2023-09-10 |
| Rescue | Je mappelle | 2:38 | Active | 4.0 | | 2023-09-10 |
| Returning Home | Oven Rake (Dakota Clark) | 5:03 | Active | 4.0 | | 2023-07-11 |
| Rez | SidAbitBall (Pierre Boquet) | 2:47 | Active | 3.9 | | 2023-09-08 |
| Rhino Rumble (Jungle) | Wave (Jeroen Tel) | 1:55 | Active | 4.5 | | 2023-09-18 |
| Robocop - Title | Jonathan Dunn | 3:28 | Active | 4.8 | | 2023-09-18 |
| Robot Airport Level | Jefftheworld | 4:22 | Active | 3.5 | | 2023-08-12 |
| Roland and the Lamprey | Glomag (Chris Burke) | 3:28 | Active | 4.0 | | 2021-11-28 |
| Rollo le Robot | ??? | 3:12 | Active | 4.8 | | 2023-09-27 |
| Roopy | Cheapshot (James York) | 3:50 | Active | 3.3 | | 2023-08-26 |
| Rough Weather | Bit Shifter | 4:49 | Active | 2.0 | | 2023-06-12 |
| Salvation For a Broken Heart | Nullsleep (Jeremiah Johnson) | 3:53 | Active | 4.3 | | 2023-09-28 |
| Say It's Not The End | Nullsleep (Jeremiah Johnson) | 3:20 | Active | 4.5 | | 2022-11-21 |
| schranz reserved | Stress_TN | 9:21 | Active | 1.6 | | 2021-01-27 |
| Scream | Henry Homesweet | 4:05 | Active | 3.0 | | 2023-08-28 |
| Screenhackers | Beastmode | 3:08 | Active | 4.0 | | 2023-04-15 |
| Sear Us | Shrimps | 1:29 | Active | 4.0 | | 2023-09-11 |
| Second Hand March | EvilWezil | 3:43 | Active | 4.0 | | 2023-08-23 |
| Sef Fab2 | Jellica (Jacob Manley) | 3:09 | Active | 4.0 | | 2023-08-01 |
| Seismic Toss | Beastmode | 2:37 | Active | 3.8 | | 2023-07-21 |
| Select A | Mini Roc (Jan Michelbach) | 4:01 | Active | 3.8 | | 2023-08-19 |
| Shangai Moon | USK | 3:33 | Active | 4.1 | | 2023-08-12 |
| Shitune (2010) | Ultrasyd | 0:16 | Active | 5.0 | | 2023-09-17 |
| Showdown | Cuddlefish | 1:35 | Active | | | 2020-11-20 |
| Showercock | Oven Rake (Dakota Clark) | 4:18 | Active | 5.0 | | 2023-07-19 |
| Shudder | Cheapshot (James York) | 4:17 | Active | 3.0 | | 2023-09-28 |
| Sidecock | Oven Rake (Dakota Clark) | 5:26 | Active | 2.0 | | 2023-09-10 |
| Simple Pleasures | Henry Homesweet | 3:50 | Active | 3.2 | | 2023-09-17 |
| Singularity Falls | EvilWezil | 3:25 | Active | 3.0 | | 2023-09-13 |
| Singularity Falls | EvilWezil | 3:25 | Inactive | | | |
| SINISTAR | DEADBEATBLAST (Jake Moolenbeek) | 6:02 | Active | 4.0 | | 2023-07-05 |
| Skeptic | Cheapshot (James York) | 3:45 | Active | 4.3 | | 2023-09-11 |
| Skyjack - Level 2 - 85% done | PDF Format (David Dineen-Porter) | 1:53 | Active | 2.8 | | 2023-07-31 |
| Smack The Jackpot | Lo-Bat | 4:43 | Active | 2.3 | | 2023-09-24 |
| Snack Size | Unicorn Kid (Oliver Sabin) | 2:19 | Active | 2.4 | | 2023-08-31 |
| Snakepit | ??? | 4:00 | Active | 4.0 | | 2023-06-20 |
| So Empty | Jefftheworld | 3:36 | Active | 3.6 | | 2023-09-08 |
| So Far The Monster Magic Is Super | Battle Lava (Alexander Westcott) | 2:28 | Active | 4.0 | | 2022-01-27 |
| Soft Pink (Num) | Jellica (Jacob Manley) | 3:18 | Active | 4.3 | | 2023-09-22 |
| Solar | KymAz (Kym Azlan) | 3:27 | Active | 3.5 | | 2022-03-09 |
| Some Times Roll Hard | EvilWezil | 4:08 | Active | 4.0 | | 2021-09-27 |
| Space Opera | Bright Primate | 5:08 | Active | 2.5 | | 2022-02-14 |
| Spacecock | Oven Rake (Dakota Clark) | 2:43 | Active | 2.8 | | 2023-09-18 |
| Speech Machine Failure | A.M.U | 6:56 | Active | 3.9 | | 2023-07-29 |
| Spot - Ingame | Geoff Follin | 1:36 | Active | 4.9 | | 2023-08-27 |
| Sputnik Brothers | SidAbitBall (Pierre Boquet) | 3:06 | Active | 3.6 | | 2023-05-10 |
| Squirtles In Time | Dylanbrochill (Dylan MacKinnon) | 3:04 | Active | 3.8 | | 2023-07-27 |
| Stage1 | J. Arthur Keenes | 2:08 | Active | 3.0 | | 2023-07-06 |
| Stargaze | IAYD (Alex) | 4:33 | Active | 4.0 | | 2023-09-28 |
| STHLM | Spöka (Timmy Saldén-Wagner) | 3:43 | Active | 3.0 | | 2022-09-19 |
| Storm | Je mappelle | 3:08 | Active | 4.0 | | 2023-07-31 |
| Stroll Through | Jefftheworld | 2:03 | Active | 3.0 | | 2023-07-29 |
| Subatomic | IAYD (Alex) | 1:08 | Active | 4.0 | | 2023-09-26 |
| Subido | Glomag (Chris Burke) | 2:47 | Active | 4.7 | | 2023-06-27 |
| Submerged | Edward Shallow | 5:58 | Active | 3.0 | | 2023-05-27 |
| Such A Yellow Word | Starpilot (Duane Aberle) | 5:28 | Active | 3.2 | | 2023-09-22 |
| Summer Smiles | Henry Homesweet | 2:10 | Active | 3.8 | | 2023-07-06 |
| Sunspots On The Surface Of My Brain - Butter Arpeggios | Starpilot (Duane Aberle) | 3:04 | Active | 4.1 | | 2023-09-24 |
| Sunspots On The Surface Of My Brain - Dead Red Meat Socket (Dancing Crackheads on the Groovular) | Starpilot (Duane Aberle) | 5:19 | Active | 3.6 | | 2023-09-10 |
| Sunspots On The Surface Of My Brain - Killing The Silence (With Chaos) | Starpilot (Duane Aberle) | 4:44 | Active | 3.6 | | 2023-06-06 |
| Sunspots On The Surface Of My Brain - Nice Spider | Starpilot (Duane Aberle) | 1:00 | Active | 4.0 | | 2022-11-27 |
| Sunspots On The Surface Of My Brain - Pixel Explosions (parts 1 to 3) | Starpilot (Duane Aberle) | 8:31 | Active | 4.4 | | 2020-11-18 |
| Sunspots On The Surface Of My Brain - Polly And Her Blender Babies | Starpilot (Duane Aberle) | 5:54 | Active | 2.7 | | 2023-09-01 |
| Sunspots On The Surface Of My Brain - Silicon Valet | Starpilot (Duane Aberle) | 3:34 | Active | 2.5 | | 2023-09-23 |
| Sunspots On The Surface Of My Brain - Society Is Not A Centipede | Starpilot (Duane Aberle) | 4:00 | Active | 3.7 | | 2023-09-07 |
| Sunspots On The Surface Of My Brain - Soylent Visions (parts 1 & 2) | Starpilot (Duane Aberle) | 5:38 | Active | 2.8 | | 2023-09-03 |
| Sunspots On The Surface Of My Brain - Spidersong Bios | Starpilot (Duane Aberle) | 2:41 | Active | 4.5 | | 2022-04-15 |
| Sunspots On The Surface Of My Brain - The Babirusa Had It's Neurotransmitters Atomically Confused (written on the bus) | Starpilot (Duane Aberle) | 6:31 | Active | 3.8 | | 2023-09-24 |
| Sunspots On The Surface Of My Brain - Ticking Onions on the Boolean Clock | Starpilot (Duane Aberle) | 2:13 | Active | 3.8 | | 2023-09-14 |
| Sunspots On The Surface Of My Brain - Wake Up To The Wilted Roses | Starpilot (Duane Aberle) | 4:41 | Active | 3.5 | | 2023-05-07 |
| Super Hexagon - Courtesy | Chipzel (Niamh Houston) | 3:13 | Active | 4.5 | | 2022-11-18 |
| Super Hexagon - Focus | Chipzel (Niamh Houston) | 2:42 | Active | 4.8 | | 2023-09-26 |
| Super Hexagon - Otis | Chipzel (Niamh Houston) | 2:36 | Active | 4.5 | | 2023-09-02 |
| Super Mario Land - Birabuto Kingdom | Kazumi Totaka (戸高 一生) | 1:03 | Active | 4.6 | | 2023-05-26 |
| Super Mario Land - Bonus Chance | Kazumi Totaka (戸高 一生) | 0:21 | Active | 4.0 | | 2021-06-03 |
| Super Mario Land - Boss Battle | Kazumi Totaka (戸高 一生) | 0:19 | Active | 2.7 | | 2023-09-24 |
| Super Mario Land - Chai Kingdom | Kazumi Totaka (戸高 一生) | 1:50 | Active | 4.9 | | 2023-09-23 |
| Super Mario Land - Coin Room | Kazumi Totaka (戸高 一生) | 0:19 | Active | 4.0 | | 2022-10-26 |
| Super Mario Land - Easton Kingdom | Kazumi Totaka (戸高 一生) | 1:01 | Active | 4.8 | | 2023-09-13 |
| Super Mario Land - Game Over | Kazumi Totaka (戸高 一生) | 0:07 | Jingle | 4.0 | | 2011-12-10 |
| Super Mario Land - Get Bonus | Kazumi Totaka (戸高 一生) | 0:06 | Jingle | 4.0 | | 2011-12-19 |
| Super Mario Land - Level Complete | Kazumi Totaka (戸高 一生) | 0:05 | Jingle | | | 2011-09-13 |
| Super Mario Land - Marine Pop Sky Pop | Kazumi Totaka (戸高 一生) | 0:50 | Active | 4.3 | | 2023-09-14 |
| Super Mario Land - Muda Kingdom | Kazumi Totaka (戸高 一生) | 1:04 | Active | 4.9 | | 2023-09-06 |
| Super Mario Land - Oh Daisy | Kazumi Totaka (戸高 一生) | 0:22 | Active | 4.0 | | 2023-09-24 |
| Super Mario Land - Rocket Ship Ride | Kazumi Totaka (戸高 一生) | 2:12 | Active | 4.8 | | 2023-08-30 |
| Super Mario Land - The Evil Alien Tatanga | Kazumi Totaka (戸高 一生) | 0:44 | Active | 3.0 | | 2023-09-12 |
| Super Mario Land 2: 6 Golden Coins - Athletic | Kazumi Totaka (戸高 一生) | 1:56 | Active | 4.5 | | 2023-05-19 |
| Super Mario Land 2: 6 Golden Coins - Battle with Wario | Kazumi Totaka (戸高 一生) | 2:10 | Active | 4.0 | | 2023-09-23 |
| Super Mario Land 2: 6 Golden Coins - Boss Battle | Kazumi Totaka (戸高 一生) | 0:58 | Active | 4.0 | | 2023-09-03 |
| Super Mario Land 2: 6 Golden Coins - Boss Defeated | Kazumi Totaka (戸高 一生) | 0:21 | Active | 4.0 | | 2023-02-26 |
| Super Mario Land 2: 6 Golden Coins - Game Over | Kazumi Totaka (戸高 一生) | 1:17 | Active | 4.2 | | 2023-07-02 |
| Super Mario Land 2: 6 Golden Coins - Game Select | Kazumi Totaka (戸高 一生) | 1:10 | Active | 3.7 | | 2023-08-28 |
| Super Mario Land 2: 6 Golden Coins - Graveyard | Kazumi Totaka (戸高 一生) | 1:18 | Active | 4.1 | | 2023-09-25 |
| Super Mario Land 2: 6 Golden Coins - Haunted House | Kazumi Totaka (戸高 一生) | 0:44 | Active | 4.0 | | 2023-08-14 |
| Super Mario Land 2: 6 Golden Coins - Invincibility | Kazumi Totaka (戸高 一生) | 0:14 | Jingle | 4.0 | | 2011-09-22 |
| Super Mario Land 2: 6 Golden Coins - Machine | Kazumi Totaka (戸高 一生) | 1:06 | Active | 4.7 | | 2023-09-01 |
| Super Mario Land 2: 6 Golden Coins - Macro Zone | Kazumi Totaka (戸高 一生) | 0:23 | Active | 3.5 | | 2021-12-05 |
| Super Mario Land 2: 6 Golden Coins - Mario Zone | Kazumi Totaka (戸高 一生) | 0:30 | Active | 3.8 | | 2023-08-07 |
| Super Mario Land 2: 6 Golden Coins - Overworld Map | Kazumi Totaka (戸高 一生) | 0:37 | Active | 5.0 | | 2022-07-10 |
| Super Mario Land 2: 6 Golden Coins - Pumpkin Zone | Kazumi Totaka (戸高 一生) | 0:41 | Active | 3.0 | | 2020-07-15 |
| Super Mario Land 2: 6 Golden Coins - Seashore | Kazumi Totaka (戸高 一生) | 1:15 | Active | 4.0 | | 2023-09-04 |
| Super Mario Land 2: 6 Golden Coins - Space Zone | Kazumi Totaka (戸高 一生) | 0:24 | Active | 4.0 | | 2023-09-27 |
| Super Mario Land 2: 6 Golden Coins - Staff Roll | Kazumi Totaka (戸高 一生) | 2:01 | Active | 4.5 | | 2023-07-01 |
| Super Mario Land 2: 6 Golden Coins - Star Maze | Kazumi Totaka (戸高 一生) | 3:10 | Active | 4.3 | | 2023-07-24 |
| Super Mario Land 2: 6 Golden Coins - The Castle Gates | Kazumi Totaka (戸高 一生) | 0:27 | Active | 2.0 | | 2023-06-03 |
| Super Mario Land 2: 6 Golden Coins - The Moon | Kazumi Totaka (戸高 一生) | 1:26 | Active | 4.2 | | 2023-09-05 |
| Super Mario Land 2: 6 Golden Coins - Tree Zone | Kazumi Totaka (戸高 一生) | 0:24 | Active | 3.3 | | 2023-08-20 |
| Super Mario Land 2: 6 Golden Coins - Treetop | Kazumi Totaka (戸高 一生) | 1:07 | Active | 4.3 | | 2023-08-01 |
| Super Mario Land 2: 6 Golden Coins - Turtle Zone | Kazumi Totaka (戸高 一生) | 0:20 | Active | 5.0 | | 2023-09-19 |
| Supergalatic | IAYD (Alex) | 4:41 | Active | 3.2 | | 2023-09-29 |
| Supernova Kiss | Nullsleep (Jeremiah Johnson) | 3:40 | Active | 4.9 | | 2023-09-26 |
| Take The Ride, I Am Evol (first edition) | Starpilot (Duane Aberle) | 4:57 | Active | 3.6 | | 2023-08-08 |
| Teal (008080) | Kosmopop2 | 3:21 | Active | 4.5 | | 2023-09-09 |
| Tech Hit (Mario Paint Sampulz) | Beastmode | 1:19 | Active | 3.2 | | 2023-08-31 |
| Technodome | KID-SIZ3D CUTI3 (Jeremy Oneski) | 2:57 | Active | 4.3 | | 2023-08-16 |
| Tek-Jam (May 2010) | cTrix (Chris Mylrae) | 11:29 | Active | 4.0 | | 2023-08-01 |
| Tekmood | SidAbitBall (Pierre Boquet) | 2:01 | Active | 4.0 | | 2023-09-09 |
| Terminator 2: Judgment Day - Title | David Whittaker | 2:34 | Active | 4.5 | | 2023-08-08 |
| Tetris - Title | Unknown Artist | 0:38 | Active | 4.9 | | 2023-09-23 |
| Tetris A-Type [Korobeiniki] | Hirokazu Tanaka (田中 宏和) | 1:16 | Active | 4.8 | | 2023-09-12 |
| Tetris B-Type [Katyusha] | Hirokazu Tanaka (田中 宏和) | 1:11 | Active | 4.8 | | 2023-09-02 |
| Tetris C-Type [French Suite No. 3 in B-Minor, BWV 814: Menuet] | Hirokazu Tanaka (田中 宏和) | 1:16 | Active | 4.8 | | 2023-09-19 |
| The 8bits of Christmas - Let it Snow | Bit Shifter | 1:48 | Active | 4.4 | | 2023-06-24 |
| The Anti-Glitch Castle (Rodeo Mix) | Love Through Cannibalism | 2:27 | Active | 3.0 | | 2023-09-19 |
| The Butterfly | Bit Shifter | 4:21 | Active | 3.3 | | 2023-07-21 |
| The Chinese Cowboy | Uoki-Toki | 3:53 | Active | 2.5 | | 2023-08-01 |
| The Derp Hole | Starpilot (Duane Aberle) | 5:38 | Active | 3.7 | | 2023-08-06 |
| The Diving Bell | Bit Shifter | 1:23 | Active | 2.0 | | 2022-12-15 |
| The DJ Theory | SidAbitBall (Pierre Boquet) | 3:57 | Active | 4.1 | | 2023-07-27 |
| The end of a long story | bubu (Barnabás József Fekete) | 4:38 | Active | 3.0 | | 2022-07-31 |
| The Everyday Apocalypse (GB Part) | Beastmode | 2:57 | Active | 3.5 | | 2023-09-08 |
| The Famed Kite Experiment | J. Arthur Keenes | 0:55 | Active | 4.0 | | 2023-09-04 |
| The Information Chase | Bit Shifter | 4:36 | Active | 4.7 | | 2023-09-09 |
| The Legend of Zelda : Link's Awakening - Animal Village | Kazumi Totaka (戸高 一生) | 0:52 | Active | 3.0 | | 2023-05-01 |
| The Legend of Zelda : Link's Awakening - Ballad of the Wind Fish | Kazumi Totaka (戸高 一生) | 0:43 | Active | 3.0 | | 2021-06-02 |
| The Legend of Zelda : Link's Awakening - Big Heart Container | Kazumi Totaka (戸高 一生) | 0:01 | Jingle | | | |
| The Legend of Zelda : Link's Awakening - Boss Battle | Kazumi Totaka (戸高 一生) | 0:43 | Active | 4.0 | | 2022-09-29 |
| The Legend of Zelda : Link's Awakening - Cave | Kazumi Totaka (戸高 一生) | 0:42 | Active | 4.0 | | 2023-09-13 |
| The Legend of Zelda : Link's Awakening - Color Dungeon | Kazumi Totaka (戸高 一生) | 2:30 | Active | 4.3 | | 2023-09-08 |
| The Legend of Zelda : Link's Awakening - Conch Horn | Kazumi Totaka (戸高 一生) | 0:11 | Jingle | 5.0 | | |
| The Legend of Zelda : Link's Awakening - Dream Shrine ~ Lower Level | Kazumi Totaka (戸高 一生) | 0:45 | Active | 2.0 | | 2023-09-03 |
| The Legend of Zelda : Link's Awakening - Dreaming in the Bed | Kazumi Totaka (戸高 一生) | 0:06 | Jingle | 4.0 | | |
| The Legend of Zelda : Link's Awakening - Ending | Kazumi Totaka (戸高 一生) | 1:11 | Active | 4.5 | | 2019-12-09 |
| The Legend of Zelda : Link's Awakening - Fairy Fountain | Kazumi Totaka (戸高 一生) | 0:35 | Active | 2.5 | | 2023-02-02 |
| The Legend of Zelda : Link's Awakening - Full Moon Cello | Kazumi Totaka (戸高 一生) | 0:11 | Jingle | | | |
| The Legend of Zelda : Link's Awakening - Game Over | Kazumi Totaka (戸高 一生) | 0:27 | Active | 4.0 | | 2023-08-25 |
| The Legend of Zelda : Link's Awakening - Grim Creeper Returns! | Kazumi Totaka (戸高 一生) | 0:30 | Active | 4.0 | | 2021-04-09 |
| The Legend of Zelda : Link's Awakening - Inside the Houses | Kazumi Totaka (戸高 一生) | 1:16 | Active | 4.0 | | 2023-05-06 |
| The Legend of Zelda : Link's Awakening - Instrument of the Sirens | Kazumi Totaka (戸高 一生) | 0:24 | Active | | | 2021-06-21 |
| The Legend of Zelda : Link's Awakening - Intro & Title | Kazumi Totaka (戸高 一生) | 1:40 | Active | 4.6 | | 2023-05-22 |
| The Legend of Zelda : Link's Awakening - Kanalet Castle | Kazumi Totaka (戸高 一生) | 0:59 | Active | 3.0 | | 2023-05-11 |
| The Legend of Zelda : Link's Awakening - Level 1-- Tail Cave | Kazumi Totaka (戸高 一生) | 3:05 | Active | 3.3 | | 2023-09-09 |
| The Legend of Zelda : Link's Awakening - Level 2-- Bottle Grotto | Kazumi Totaka (戸高 一生) | 2:00 | Active | 3.8 | | 2023-08-28 |
| The Legend of Zelda : Link's Awakening - Level 3-- Key Cavern | Kazumi Totaka (戸高 一生) | 1:29 | Active | 3.0 | | 2023-08-26 |
| The Legend of Zelda : Link's Awakening - Level 5-- Catfish's Maw | Kazumi Totaka (戸高 一生) | 2:06 | Active | 2.0 | | 2022-06-05 |
| The Legend of Zelda : Link's Awakening - Level 6-- Face Shrine | Kazumi Totaka (戸高 一生) | 1:52 | Active | 4.0 | | 2023-06-28 |
| The Legend of Zelda : Link's Awakening - Level 7-- Eagle's Tower | Kazumi Totaka (戸高 一生) | 3:40 | Active | 2.3 | | 2023-08-19 |
| The Legend of Zelda : Link's Awakening - Level 8-- Turtle Rock | Kazumi Totaka (戸高 一生) | 1:30 | Active | 3.0 | | 2023-06-15 |
| The Legend of Zelda : Link's Awakening - Link and Marin Talk | Kazumi Totaka (戸高 一生) | 1:29 | Active | 3.0 | | 2023-09-23 |
| The Legend of Zelda : Link's Awakening - Link's Awake | Kazumi Totaka (戸高 一生) | 0:39 | Active | 3.0 | | 2020-10-25 |
| The Legend of Zelda : Link's Awakening - Mabe Village | Kazumi Totaka (戸高 一生) | 0:54 | Active | 4.6 | | 2023-09-05 |
| The Legend of Zelda : Link's Awakening - Main Theme | Kazumi Totaka (戸高 一生) | 1:33 | Active | 4.7 | | 2023-06-28 |
| The Legend of Zelda : Link's Awakening - Manbo's Mambo | Kazumi Totaka (戸高 一生) | 0:25 | Active | 4.0 | | 2021-12-08 |
| The Legend of Zelda : Link's Awakening - Marin Sings the Ballad of the Wind Fish | Kazumi Totaka (戸高 一生) | 1:17 | Active | 4.0 | | 2023-01-01 |
| The Legend of Zelda : Link's Awakening - Miniboss Battle | Kazumi Totaka (戸高 一生) | 0:31 | Active | 4.0 | | 2023-07-08 |
| The Legend of Zelda : Link's Awakening - Mt. Tamaranch | Kazumi Totaka (戸高 一生) | 2:48 | Active | 3.6 | | 2023-08-30 |
| The Legend of Zelda : Link's Awakening - Mysterious Forest | Kazumi Totaka (戸高 一生) | 1:41 | Active | 4.0 | | 2023-05-20 |
| The Legend of Zelda : Link's Awakening - Nightmare Battles | Kazumi Totaka (戸高 一生) | 3:11 | Active | 2.6 | | 2023-09-19 |
| The Legend of Zelda : Link's Awakening - Organ of Evening Calm | Kazumi Totaka (戸高 一生) | 0:11 | Jingle | | | |
| The Legend of Zelda : Link's Awakening - Richard's Villa | Kazumi Totaka (戸高 一生) | 0:49 | Active | 4.0 | | 2021-10-17 |
| The Legend of Zelda : Link's Awakening - Sea Lily's Bell | Kazumi Totaka (戸高 一生) | 0:11 | Jingle | | | |
| The Legend of Zelda : Link's Awakening - Shop | Kazumi Totaka (戸高 一生) | 0:33 | Active | 4.0 | | 2022-09-10 |
| The Legend of Zelda : Link's Awakening - Southern Shrine | Kazumi Totaka (戸高 一生) | 1:20 | Active | 4.0 | | 2021-12-21 |
| The Legend of Zelda : Link's Awakening - Staff Roll | Kazumi Totaka (戸高 一生) | 2:20 | Active | 4.4 | | 2023-09-06 |
| The Legend of Zelda : Link's Awakening - Surf Harp | Kazumi Totaka (戸高 一生) | 0:11 | Jingle | | | |
| The Legend of Zelda : Link's Awakening - Sword Search | Kazumi Totaka (戸高 一生) | 1:19 | Active | 4.5 | | 2023-09-02 |
| The Legend of Zelda : Link's Awakening - Telephone Booth | Kazumi Totaka (戸高 一生) | 0:44 | Active | 3.0 | | 2023-04-08 |
| The Legend of Zelda : Link's Awakening - The Ghost's House | Kazumi Totaka (戸高 一生) | 1:09 | Active | 4.3 | | 2023-08-19 |
| The Legend of Zelda : Link's Awakening - The Turtle Awakens! | Kazumi Totaka (戸高 一生) | 0:45 | Active | 4.0 | | 2023-04-22 |
| The Legend of Zelda : Link's Awakening - The Wise Owl | Kazumi Totaka (戸高 一生) | 0:27 | Active | 3.0 | | 2022-06-28 |
| The Legend of Zelda : Link's Awakening - Trendy Game! | Kazumi Totaka (戸高 一生) | 0:42 | Active | 4.0 | | 2021-04-12 |
| The Legend of Zelda : Link's Awakening - Wind Fish's Egg | Kazumi Totaka (戸高 一生) | 3:45 | Active | 3.0 | | 2023-09-06 |
| The Legend of Zelda: Link's Awakening - Link and Marin's Song | Kazumi Totaka (戸高 一生) | 0:33 | Active | 3.5 | | 2021-05-22 |
| The Nethers | Beastmode | 2:41 | Active | 3.0 | | 2023-09-22 |
| The New Normal | Bit Shifter | 3:34 | Active | 3.0 | | 2022-10-10 |
| The Orcus Crystal | DEADBEATBLAST (Jake Moolenbeek) | 6:59 | Active | 4.6 | | 2023-08-23 |
| The Tower | EvilWezil | 4:58 | Active | 4.1 | | 2023-05-15 |
| The Unicorn Kid | Unicorn Kid (Oliver Sabin) | 2:29 | Active | 3.0 | | 2023-01-06 |
| Thorns'n'Ropes | wyver9 | 1:11 | Active | 4.0 | | 2020-11-12 |
| THRASH JAMZ | SHELLSHOCK (Tanner Hughes) | 6:18 | Active | 2.5 | | 2022-06-08 |
| Three Faced | Cuddlefish | 2:12 | Active | 4.4 | | 2023-09-26 |
| Through the Rain | Miracle Potion (Zaky Faris Maulana) | 2:57 | Active | 4.4 | | 2023-07-25 |
| Thunder Carnival | Electric Children | 4:32 | Active | 4.5 | | 2023-09-20 |
| Thundershock | DEADBEATBLAST (Jake Moolenbeek) | 3:01 | Active | 4.9 | | 2023-09-29 |
| tick tack boom | Stress_TN | 5:56 | Active | 2.7 | | 2023-01-10 |
| Tiere Necken mit Langen Stecken | Glomag (Chris Burke) | 3:45 | Active | 3.8 | | 2023-07-31 |
| Titanium Encased Heart | Eastern Blok | 3:10 | Active | 2.6 | | 2023-08-10 |
| Tizzy | Lo-Bat | 4:55 | Active | 3.8 | | 2023-06-17 |
| Too Much - Scary Angles | Starpilot (Duane Aberle) | 5:18 | Active | 5.0 | | 2023-09-02 |
| Tragic But Magic | Henry Homesweet | 3:07 | Active | 5.0 | | 2021-11-25 |
| Tresor Final Boss | Pulselooper | 2:29 | Active | 5.0 | | 2023-08-28 |
| Tu Tu Pa Pam | Uoki-Toki | 3:06 | Active | 5.0 | | 2022-06-20 |
| Turbo Spirit | Sabrepulse (Ashley Charles) | 3:39 | Active | 4.3 | | 2023-09-02 |
| TV Fire Witch | Battle Lava (Alexander Westcott) | 2:35 | Active | 3.2 | | 2023-09-30 |
| Twilight | Shirobon (Michael Cordedda) | 3:18 | Active | 4.0 | | 2022-06-21 |
| Twinkle | Lo-Bat | 3:47 | Active | 2.0 | | 2020-10-28 |
| Two Steps | Ashtom | 2:49 | Active | 2.5 | | 2023-01-20 |
| TXT Adventure | Henry Homesweet | 3:00 | Active | 4.8 | | 2023-09-17 |
| Tycho Brahe | IAYD (Alex) | 4:44 | Active | 4.0 | | 2023-09-29 |
| Umbrella House | J. Arthur Keenes | 3:25 | Active | 4.4 | | 2023-08-08 |
| Underclock Test #1 | Beastmode | 2:21 | Active | 2.7 | | 2023-08-25 |
| Underclock Test #2 | Beastmode | 2:36 | Active | 2.8 | | 2023-09-07 |
| Untold Story | Sycamore Drive | 2:26 | Active | 4.0 | | 2023-06-13 |
| UP | Jefftheworld | 3:04 | Active | 3.4 | | 2023-08-14 |
| usabikch | M-,-n (Marc Resibois, Marc Nostromo) | 2:58 | Active | 1.7 | | 2023-08-07 |
| Valentine Final | Nullsleep (Jeremiah Johnson) | 4:22 | Active | 3.8 | | 2023-06-19 |
| Valentine's Day Acid | Jellica (Jacob Manley) | 3:34 | Active | 2.8 | | 2023-07-10 |
| Vargan Party | Uoki-Toki | 2:57 | Active | 3.3 | | 2023-09-30 |
| Via Arcade | Henry Homesweet | 3:56 | Active | 2.7 | | 2023-07-08 |
| Vietnam | .exe | 2:06 | Active | 3.4 | | 2023-04-01 |
| Vigour | wyver9 | 1:01 | Active | 5.0 | | 2021-10-12 |
| Vitual Dust | Thretris (Kyle Robinson) | 2:38 | Active | 4.4 | | 2023-08-10 |
| Volkano | Spöka (Timmy Saldén-Wagner) | 3:37 | Active | 3.0 | | 2023-04-13 |
| Wario's Castle | Kazumi Totaka (戸高 一生) | 2:26 | Active | 4.0 | | 2023-08-25 |
| Watch Out For The 8-Bit Police | Starpilot (Duane Aberle) | 2:33 | Inactive | 3.0 | | 2011-01-08 |
| WAVJAMS PART I (WAV ONLY GLITCH ELECTRO) | Beastmode | 3:08 | Active | 3.2 | | 2023-09-17 |
| WAVJAMS PART II (WAV ONLY GLITCH ELECTRO) | Beastmode | 2:34 | Active | 4.0 | | 2023-09-10 |
| WAVJAMS PART III (WAV ONLY GLITCH ELECTRO) | Beastmode | 2:04 | Active | 3.8 | | 2023-08-05 |
| Weatherbee | J. Arthur Keenes | 1:27 | Active | 5.0 | | 2023-09-22 |
| White Russian | Lo-Bat | 3:21 | Active | 2.0 | | 2023-06-21 |
| Why | ??? | 3:57 | Active | 4.3 | | 2023-09-15 |
| Wing OF Thanatos | Xinon | 3:38 | Active | 4.0 | | 2023-09-03 |
| Wizards & Warriors X: Fortress Of Fear - Boss Theme | Dave Wise | 1:25 | Active | 4.0 | | 2023-07-11 |
| Wizards & Warriors X: Fortress Of Fear - Level 1 | Dave Wise | 1:34 | Active | 3.4 | | 2023-09-23 |
| Wizards & Warriors X: Fortress Of Fear - Level 2 | Dave Wise | 1:38 | Active | 4.0 | | 2023-09-14 |
| Wizards & Warriors X: Fortress Of Fear - Level 3 | Dave Wise | 1:25 | Active | 4.0 | | 2023-09-23 |
| Wizards & Warriors X: Fortress Of Fear - Level Completed | Dave Wise | 0:04 | Jingle | | | |
| Wizards & Warriors X: Fortress Of Fear - Title | Dave Wise | 1:23 | Active | 5.0 | | 2023-08-31 |
| Wizards & Warriors X: Fortress Of Fear - Treasure | Dave Wise | 0:02 | Jingle | 3.0 | | |
| Woman Dreams Against Gravity | Battle Lava (Alexander Westcott) | 1:36 | Active | 4.1 | | 2023-09-25 |
| X Cero Left | Rockman (Ramiro Navarro) | 7:12 | Active | 2.0 | | 2023-05-31 |
| X: Tunnel Scene | Kazumi Totaka (戸高 一生) | 1:30 | Active | 4.0 | | 2023-08-18 |
| XXX - skorogovarvor | BOB The Builder | 3:28 | Active | 2.0 | | 2021-12-28 |
| XyNo + Starpilot = Split EP - No Silence Allowed | Starpilot (Duane Aberle) | 3:58 | Active | 4.2 | | 2023-09-20 |
| You Will Not Take Anything Else From Me | IAYD (Alex) | 4:06 | Active | 4.0 | | 2020-10-27 |
| Youth | tRasH cAn maN (Martin Lindeberg) | 4:35 | Active | 3.0 | | 2023-08-15 |
| Yrche Vhul | Ralp (Raül Peix) | 4:09 | Active | 2.5 | | 2023-08-20 |
| Zebra | Je mappelle | 3:43 | Active | 3.8 | | 2023-08-25 |
| Zombie Nation - Kernkraft 400 (GVA DaMaGed Version) | Ashtom | 3:27 | Active | 3.6 | | 2023-08-21 |
| Zombies Value Brains Over Beauty | Eastern Blok | 3:39 | Active | 3.2 | | 2023-09-03 |
| £uCk!t (2009) | Ultrasyd | 4:00 | Active | 4.6 | | 2023-09-02 |
| ・ | Bit Shifter | 1:44 | Active | 1.0 | | 2023-08-25 |
| ・・ | Bit Shifter | 2:09 | Active | 1.0 | | 2022-01-15 |