CVGM.net - Chiptune, Retro & Video Game Music

Platform - Mobile » Android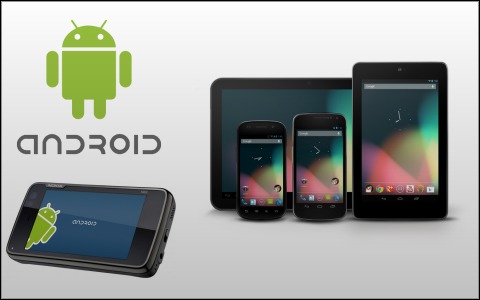 Android is a Linux-based operating system designed primarily for touchscreen mobile devices such as smartphones and tablet computers, developed by Google in conjunction with the Open Handset Alliance. Initially developed by Android Inc, whom Google financially backed and later purchased in 2005, Android was unveiled in 2007 along with the founding of the Open Handset Alliance, a consortium of 86 hardware, software, and telecommunication companies devoted to advancing open standards for mobile devices.
Google releases the Android code as open source, under the Apache License. The Android Open Source Project (AOSP), lead by Google, is tasked with the maintenance and further development of Android. Additionally, Android has a large community of developers writing applications ("apps") that extend the functionality of devices, written primarily in a customized version of Java. They are available for download through Google Play or third-party sites. In September 2012, there were more than 675,000 apps available for Android, and the estimated number of applications downloaded from Google Play was 25 billion.
The first Android-powered phone was sold in October 2008, and by the end of 2010 Android had become the world's leading smartphone platform. It had a worldwide smartphone market share of 59% at the beginning of 2012, and as of Q3 2012, there were 500 million devices activated and 1.3 million activations per day.
Songs
| Song Title | Artist | Song Length | Status | Avg. Vote | Queue | Last Played |
| --- | --- | --- | --- | --- | --- | --- |
| Canabalt - Mach Runner | danny b (Danny Baranowsky) | 4:59 | Active | 4.0 | | 2021-10-12 |
| Canabalt - Daring Escape | danny b (Danny Baranowsky) | 2:22 | Active | 3.0 | | 2022-04-23 |
| Canabalt - RUN! | danny b (Danny Baranowsky) | 4:59 | Active | 4.7 | | 2022-09-30 |
| Dungeon Keeper (Mobile) - Battle | Nick LaMartina | 2:44 | Active | 4.0 | | 2022-08-22 |
| Dungeon Keeper (Mobile) - Gem shop | Nick LaMartina | 0:55 | Active | 2.0 | | 2022-09-08 |
| Dungeon Keeper (Mobile) - Ingame BGM | Nick LaMartina | 3:19 | Active | 3.0 | | 2022-11-02 |
| Dungeon Keeper (Mobile) - Startup screen | Nick LaMartina | 2:10 | Active | 3.0 | | 2021-12-19 |
| I feed me lies | Lug00ber (Ola Christian Gundelsby) Fairlight (FLT) | 3:40 | Active | 4.5 | | 2022-09-12 |