CVGM.net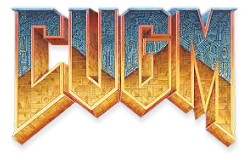 Song Information

Isoljator Remixed - Protozoa
Author:

Little Bitchard (Arto Koivisto) ,

Mel Funktion (Tomi Jäkälä)

Kewlers
Uploaded By:

FishGuy876
Song Length: 4:25
Release Year: 2003
Song Status: Active
Song Bitrate: 128 kbps
Song Source: Demo
Song Platform:

Computer » PC (custom)
Additional Information:
From Little bitchard's Website:
"For the Kewlers Breakpoint 2003 demo 'Protozoa' in co-op with Actor Dolban and Mel Funktion"
Last Queued : 1 month ago
This song has been played 85 times. [See Request History]
It was added 11 years, 1 month ago.
Download Pouet Production:
Click to Download
Download Links
Song Rating
Song Rating: 3.5 - Votes Placed: 6
View Voting History
A total of 0 users have this song on their favourites list.
Compilation / Remix Information
This Song Is Listed In The Following Compilations:



Isoljator Remixed

Remixes Based On This Song:

Isoljator Remixed - Bitstortion Remix
by

Kewlers All-Stars

Isoljator Remixed - Drop Dem Panties Mix by Aegis
by

Aegis (Erik Ruotsalainen)


Isoljator Remixed - Garage in a Band Mix by Slyspy
by

SlySpy (András Kövér)

Isoljator Remixed - Gary J. Hung Remix
by

Gary Hung (Szelei Kis Gergely)

Isoljator Remixed - Moonshine Mix
by

Kewlers All-Stars


Isoljator Remixed - OMG PLZ Remix
by

Kewlers All-Stars

Isoljator Remixed - Theory Remix
by

Kewlers All-Stars

Screenshots
Add new screenshot
Song Corrections & Updates
[Edit Information] - [Add Links]